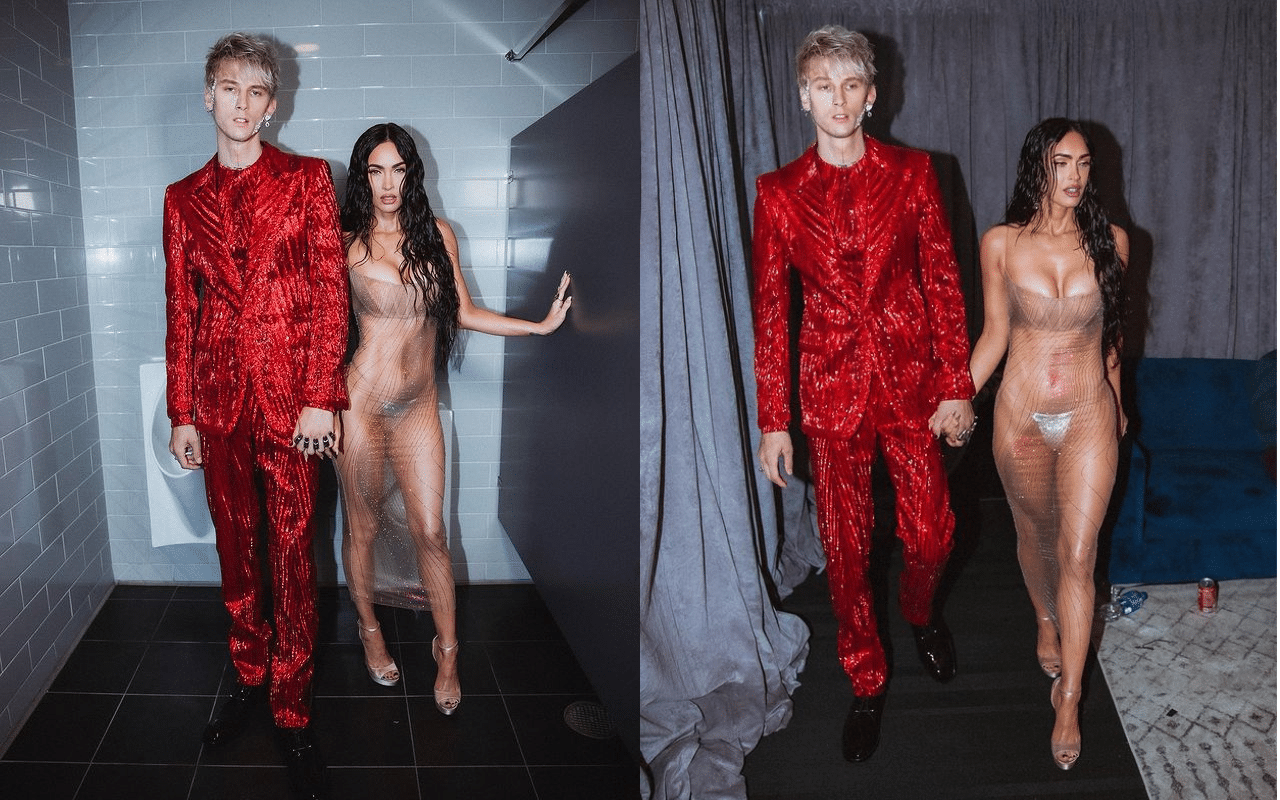 @meganfox
https://www.instagram.com/p/CYpcFruB2UB/
https://www.instagram.com/p/CYpdvOgJ4eP/
After a year and a half of viral, PDA-heavy pictures and red carpet appearances, Megan Fox and Machine Gun Kelly have broken the Internet by announcing their engagement.
Posting on their respective Instagram accounts, Megan shared a video recording of the proposal with the caption "We asked for magic…Somehow a year and a half later, having walked through hell together and having laughed more than I ever imagined possible, he asked me to marry him. And just as in every lifetime before this one, and as in every lifetime that will follow it, I said yes…and then we drank each other's blood."
MGK, similarly shared the announcement by posting a video of the ring, explaining the personal choice to pair both his and her birth stones "set on two magnetic bands of thorns that draw together as two halves of the same soul forming the obscure heart that is our love."
The pair met on the movie set of Midnight in the Switchgrass in March 2020, before confirming their relationship in June and giving their first interview as a couple in July.