Supplied
When it comes to series with cult-like followings, nothing compares to the fandom for Game of Thrones. While the original series wrapped in 2019, the show's legacy lives on through the powerful storytelling that has kept audiences captivated and excited for eight seasons (plus, the 2022 release of House of the Dragon!).
Now, after demand from fans, loyal followers can continue to celebrate their allegiance with the new Game of Thrones x Pandora collection, inspired by the iconic series and its dynamic characters.
Made with Pandora's signature craftsmanship, the collaboration's 12 jewellery pieces reflect the stories, textures, and landscapes of Game of Thrones– including the Dragon Egg Charm crafted from sterling silver studded with sparkling cubic zirconia, the Targaryen Crown of the House of Targaryen reimagined as a 14k gold-plated ring, and the Dragon Earrings designed with striking sterling silver.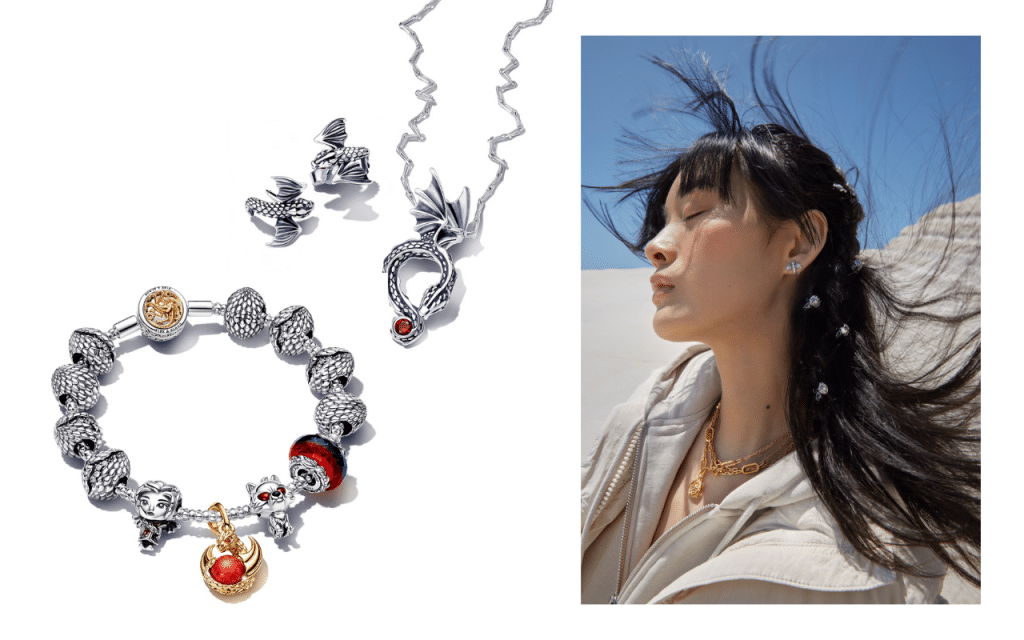 Pandora SVP Creative Directors, A. Filippo Ficarelli and Francesco Terzo explain, "Every piece of jewellery in the collection tells a story and brings you back to a moment in the series or a beloved character. It was important for us to represent the symbols and sigils from the series. Their stories can make you feel powerful, like anything is possible."
Famed for its Houses, families, and the armour that represents them, the Game of Thrones collection was crafted using new techniques from Pandora, like laser soldering, to help translate these key themes. This unique craftsmanship can be seen in pieces like the House Stark and House Targaryen clasps, creating contrast for fire and ice with the silver direwolf on one side, and the 14k gold-plated dragon on the other for both.
With attention to detail and customisation at the core of Pandora's ethos, the Game of Thrones collection invites fans to express their individuality by pairing the pieces with existing Pandora charm bracelets, rings, and necklaces.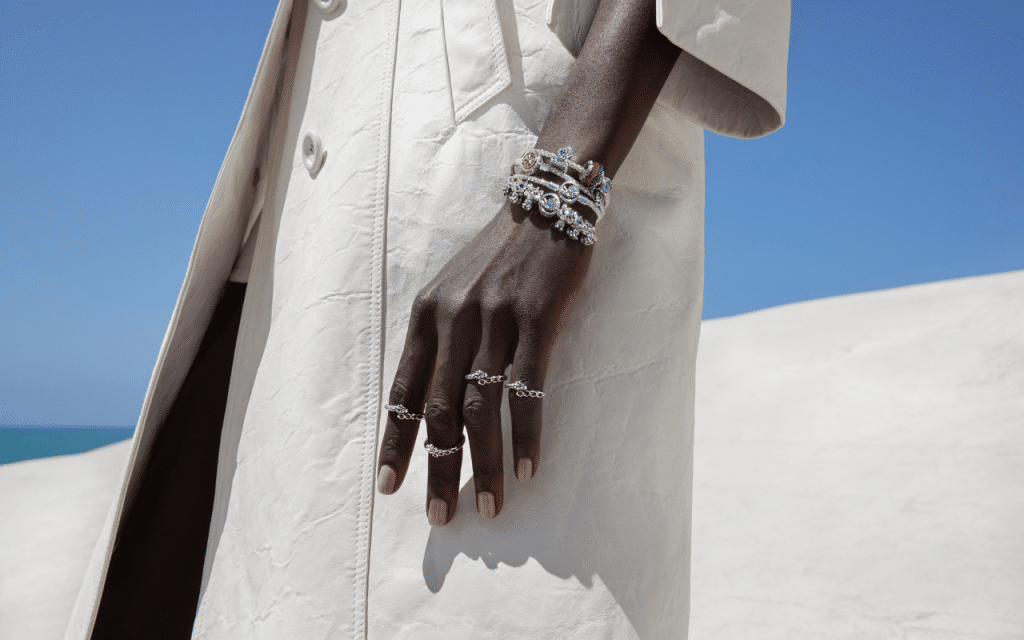 Whether you're team Stark or team Targaryen, the Game of Thrones x Pandora collection is an exciting new way for fans to immerse themselves in the beloved fantasy world.
The Game of Thrones x Pandora collection is available in stores and online now.
This article is brought to you by