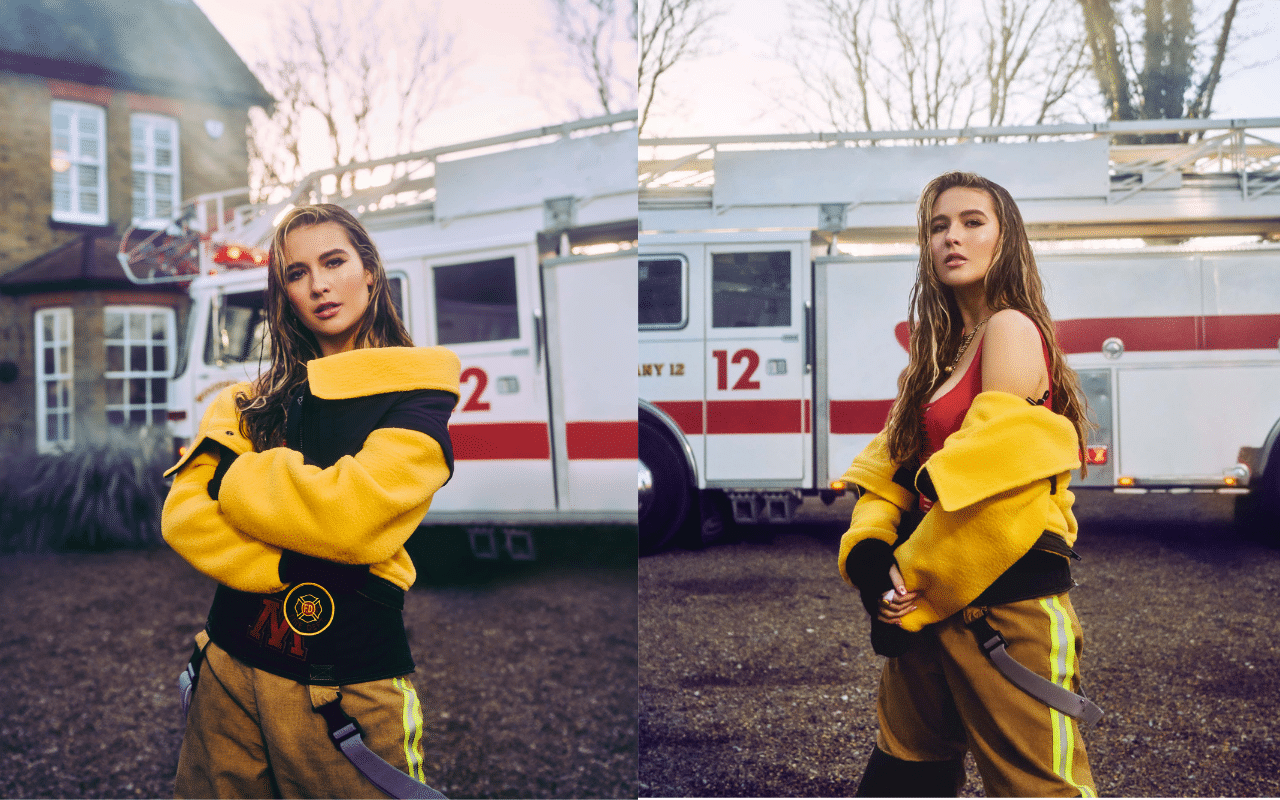 https://www.instagram.com/p/CcD8LMGslKl/
https://www.instagram.com/p/CclCVG5LvG2/
From trying to find her feet in the music industry in 2020, to touring the world in 2022, the past two years have been a whirlwind for the UK's newest pop princess, Mimi Webb. A songwriter since 13, performing at open-mic nights since 16 and inking a deal with Epic Records – a division of Sony Music Entertainment – at 18, Mimi's career has gone from strength to strength.
Centennial Beauty had the chance to catch up and chat with Mimi about her experiences touring, her creative process, and how going viral on TikTok influenced her career.
Being one of the artists that found fame during the height of the Coronavirus pandemic, Mimi has come a long way since she first started sharing her music online in 2019. Amassing over one million followers across her social media platforms, the 21-year-old songstress is clearly on the up and up.
"TikTok has been instrumental for me," she says.
Mimi skyrocketed to virality after releasing her debut single 'Before I Go' in 2020 – a painfully honest track about young love and heartbreak. Considering Mimi's lyricism and show-stopping vocals, it is no surprise that the song found a devoted audience. But her journey to viral stardom was helped along by Charli D'Amelio – when she shared a TikTok with Mimi's track as the audio.
"It was such a warm welcome to the app," she tells us. "From there I began to do my own videos to start teasing new songs in my car with my parents, which people loved! I'm so grateful to have a platform like TikTok."
Blowing up on TikTok came with a world of opportunity for Mimi. From releasing her first EP last year, Seven Shades of Heartbreak, to performing on The Tonight Show Starring Jimmy Fallon, Mimi is taking both the highs and the lows of fame in her stride.
Speaking on dealing with the trolls and hate that comes with virality, Mimi says, "I think you just need to keep yourself focused on what you want, try not to read any of the negative stuff, and keep your close friends & family around you."
Riding the "high vibrations" and making the most of the opportunities that come her way is something that Mimi also focuses on. Most recently, Mimi has been trying her hand at touring, joining Tate McRae on the North American leg of her world tour.
See Also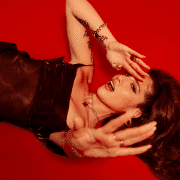 "I just love being able to travel around & see these incredible cities, meeting new fans & getting to know different cultures,' she shares. "Being able to perform in front of all those faces singing my lyrics back to me is just such an incredible feeling."
When it comes to her future plans, Mimi doesn't hope to slow down anytime soon. First and foremost, she hopes to finish her debut album.
On her creative process, she says, "I first come up with melody ideas, and then we just start vibing on a piano or a guitar and growing that initial thought. It always changes but for me being able to be in a safe trusted environment with musicians I feel comfortable with and admire is always the most important thing."
But Mimi has other goals beyond dropping an album. "This year, I want to keep building my fan base across the world to be able to connect with fans in other countries as much as I do in the UK," she says— a desire that will soon be coming true as she joins Tate on her recently announced Australian leg, kicking off from July 2022.
Mimi's new single 'House on Fire' is out now. Get tickets to see Mimi live in Australia and New Zealand this September here.