https://www.instagram.com/p/B7HGMCrDFyU/
Kendall Jenner has just revealed she's gracing the cover of yet another legendary magazine — British Vogue's February issue.
Both Kendall and British Vogue posted the cover shot to their Instagram pages, showcasing a very natural, stripped-back version of the model that we don't often see.
Ever the shapeshifter, Kendall's sported some transformative looks over the years ranging from blue eyebrows to bleach blonde hair to, er, a Baby Breath's face wreath (yes, really — Google it). But this time, fans were quick to point out the model's striking transformation into a look we could have never expected: the twin of viral TikTok star Charli D'Amelio.
The shot, in which Kendall can be seen with long black hair parted down the middle, rosy lips, and her freckles on full display bears a striking resemblance to the 15-year-old social media star.
And if you read through the comments, fans of both Kendall and Charli agree.
"why does Kendall look like @charlidamelio in this hahahah," one user wrote, to which another replied, "i knew I wasn't the only one."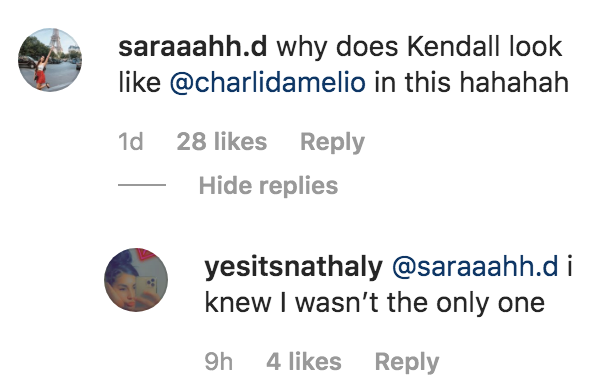 Others jumped on this realisation, writing things like, "She looks like @charlidamelio :)" and "@charlidamelio is that you?"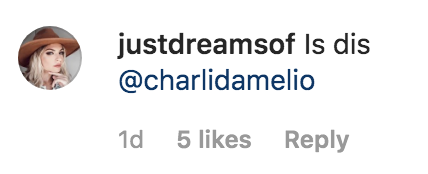 And while most of the comments have been positive, praising British Vogue for giving Kendall a more natural look, some have commented about Kendall's posture in the photo, claiming they're "worried" about her back.
Comments like, "Why is bad posture encouraged and glorified ?" and "Does this mean bad posture is in style now ?" have been blowing up on both Kendall and British Vogue's accounts.
Though we're sure Kendall appreciates the concern, this is just another pose for the model, after all. And in the world of fashion, you can never really take anything at face value.
All in favour of a Kendall and Charli TikTok duet, raise your hand! ???