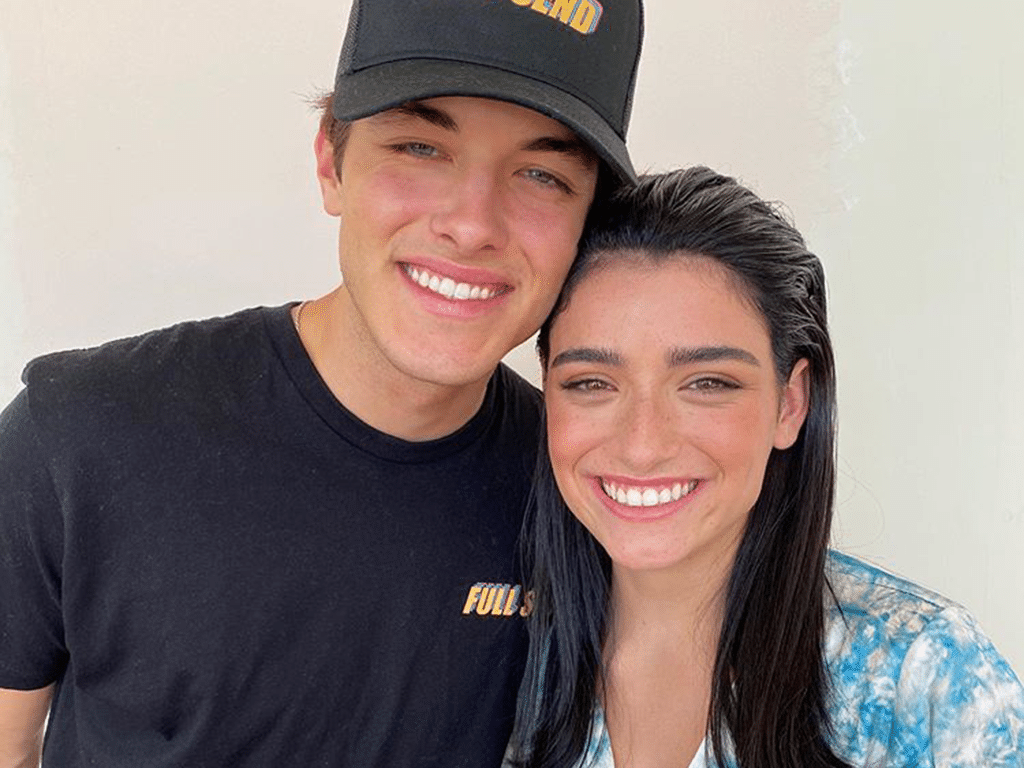 @imgriffinjohnson
https://www.instagram.com/p/CC6bawiAwVw/
https://www.instagram.com/p/CEm6tVGDCu5/
Griffin Johnson is ready to play nice.
Off the back of a very public breakup involving multiple cheating rumours, Sway House member Griffin Johnson has finally addressed ex-girlfriend Dixie D'Amelio in his latest video.
The 21-year-old teased a public apology earlier today on Twitter, writing, "Okay fine I'm posting an apology at 3 PST."
Given the recent drama surrounding Griffin and Dixie's split, fans naturally assumed the apology would be for his scorned ex.
"Hey guys, if you're watching this, you probably clicked on it because its title," Griffin starts in the video titled, I Messed Up. "Which I did. I did mess up."
The TikTok star then goes on to reveal that the title of his video is essentially clickbait. "As you guys know, I made a bet with Bryce that I was going to hit a million subs on YouTube before his birthday…and it's been a good run," he says, admitting that his "mess up" was making a losing bet with fellow Sway boy Bryce Hall, who turns 21 on August 14th. Griffin currently sits at 978K YouTube subscribers.
Though fans were anticipating something different from Griffin's "apology" video, the Illinois-native did address Dixie towards the end.
"Speaking of birthdays, shout out to J-Rod and Dixie, happy birthday to you guys. You guys have both done a lot for me so I hope you have a good day doing whatever you're doing. I don't really know."
Griffin then drops a hint that he regrets allegedly cheating on Dixie, saying "I'm pissed at myself…for a lot of reasons."
Fast forward a few weeks, and Griffin has finally addressed the breakup properly.
On September 1st, the star uploaded a Twitter note detailing his feelings about the split and apologising to fans that he disappointed.
"People have been asking me for a long time to make an apology but honestly I didn't say anything until now to limit press & attention outside the TikTok community in hopes it would die down," he started. "Sadly it's been over a month and if anything it has gotten worse so I want to end this because it's completely out of hand."
Griffin went on to explain that his very public relationship with Dixie was "out of their control" and that it was "far from perfect on both sides."
He asks fans to respect Dixie and her decision to end things and says he is not proud of his actions. "Most importantly, I want to publicly apologize to Dixie for the hurt that I have caused. I am human. I am not proud of some of my choices."
Griffin finishes by saying he dealt with the breakup in an immature way because he didn't know how else to handle it.
And that's on finally taking accountability.