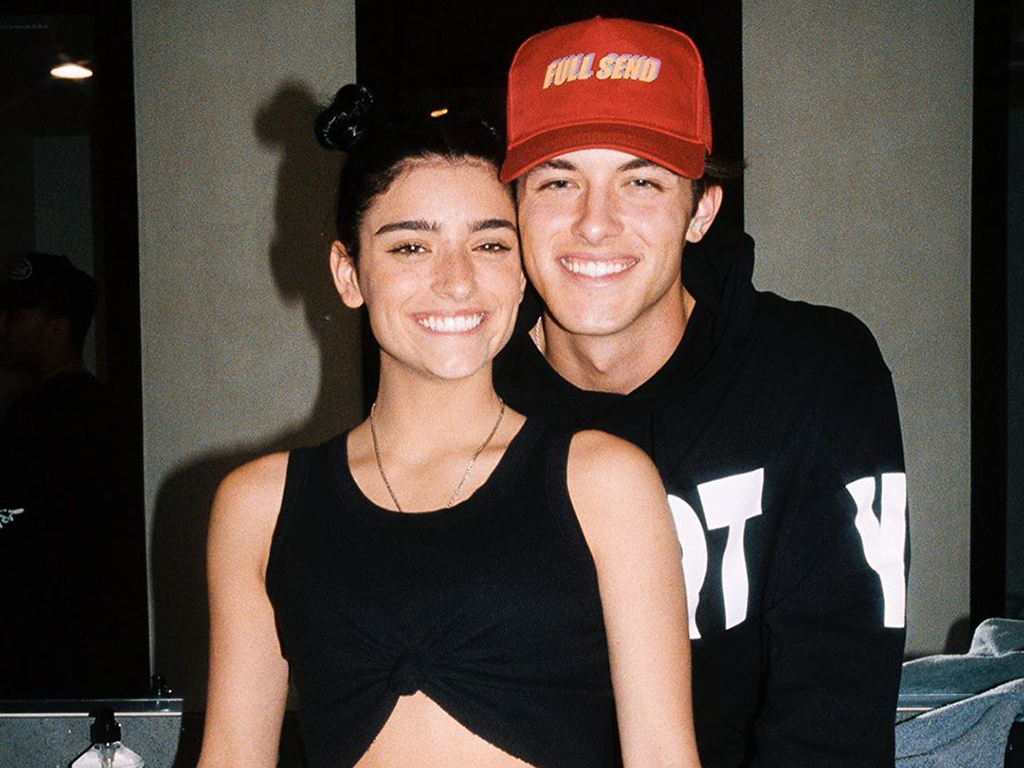 @dixiedamelio
https://www.instagram.com/p/CDSLuWAnf_D/
https://www.instagram.com/p/CCU6bKbnDIu/?utm_source=ig_embed
Looks like there could be trouble in TikTok paradise, as the internet's favourite low-key couple has potentially called it quits.
Early this morning, fans noticed that viral star Dixie D'Amelio unfollowed boyfriend and Sway House member Griffin Johnson on both Instagram and TikTok.
Dixie's unfollow came shortly after a video was posted on TikTok by user Madison Galley exposing Griffin for sliding into her DMs and sending her Snapchats saying things like, "I'm single btw." Dixie found the video, commenting, "…".
Though Dixie has unfollowed Griffin before as a joke, people agree that this time feels different. The 18-year-old has also been liking tweets from fans showing their support including one particularly cryptic tweet which reads, "Friends that educate you on things you don't know about >>>>>>."
After a little investigation, fans discovered that Dixie previously followed Madison and that Madison reportedly lives one town over from where the D'Amelio sisters grew up.
Madison's TikTok has led fans to believe that perhaps Chase Hudson's accusations were not entirely baseless. ICYMI, earlier this month, Chase "Lil Huddy" Hudson revealed that Griffin has allegedly cheated on Dixie at least twice — once with Tayler Holder's ex-girlfriend Kaylyn Slevin and another time with Bryce Hall's ex-girlfriend Elle Danjean.
At the time, Dixie and Griffin did not seem phased by the accusations. And while Chase has since apologised to everyone he slammed in the post, he has not debunked or taken back any of his claims.
Dixie and Griffin were said to have met on the set of Attaway General, Brat's latest TV show, in which they were both cast in at the end of February. Griffin first started appearing in Dixie's videos prior to *that* Bahamas trip (you know the one), in early March.
The couple officially confirmed their relationship publicly in Dixie's YouTube video, My Family and Friends React to my Be Happy Music Video. In the video, Dixie plays her Be Happy music video for Griffin and hesitantly calls him her boyfriend, saying, "So this is my friend Griffin…so this is my boyfriend Griffin."
Here's to hoping the couple is just pranking their fans again.