TikTok / @gabbiehanna
Fans are deeply concerned for Gabbie Hanna after the creator-turned-musician has spent the past 24 hours posting unsettling content on TikTok.
Gabbie Hanna rose to viral fame on both Vine and YouTube between 2013-2015, where she posted comedy skits and lifestyle content, and frequently collaborated with the Vlog Squad.
After amassing over 5 million subscribers on YouTube, Gabbie shifted her focus to writing music and poetry— a decision that would contribute to the demise of her online career. She published two New York Times best-selling poetry books, Adultolescence in 2017 and Dandelion in 2020, and released her debut studio album, Trauma Queen, in July 2022.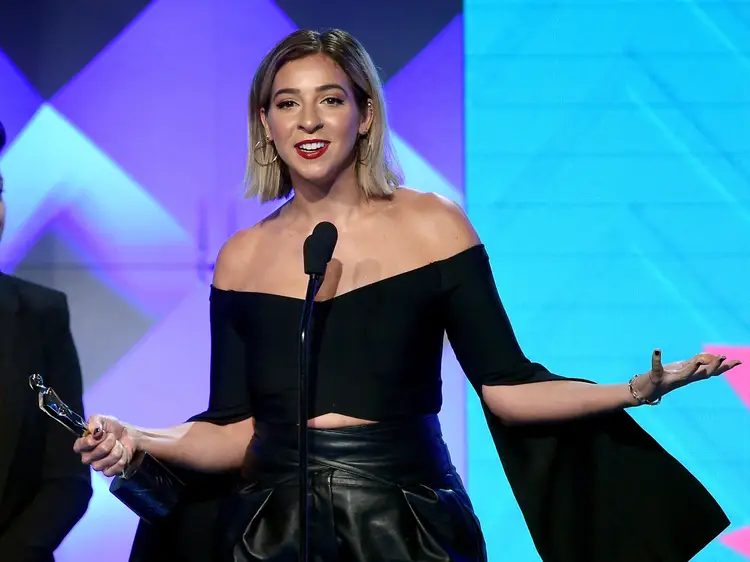 Throughout Gabbie's career, the star has faced several controversies involving other creators, including Joey Graceffa, Trisha Paytas, and Jessi Smiles who have all criticised Gabbie for attention-seeking behaviour and an inability to take accountability for her own actions.
This criticism peaked in 2021 following an explosive profile with Buzzfeed that detailed the artist's tumultuous past few years online from her own perspective.
In the wake of the article, Gabbie launched a now-deleted storytime series on her channel called Confessions of a WashedUp YouTube HasBeen, throughout which the creator attempted to share her perspective on several of her scandals and controversies over the years. The series was not well received by fans, who felt Gabbie used it as an opportunity to victimise herself, deflect blame, and rehash past trauma.
Backlash over the series ultimately led Gabbie to retreat from the internet for several months. The creator announced her hiatus in July 2021 with a concerning video, in which she claimed her mental state was "somewhere between hypomanic and suicidal."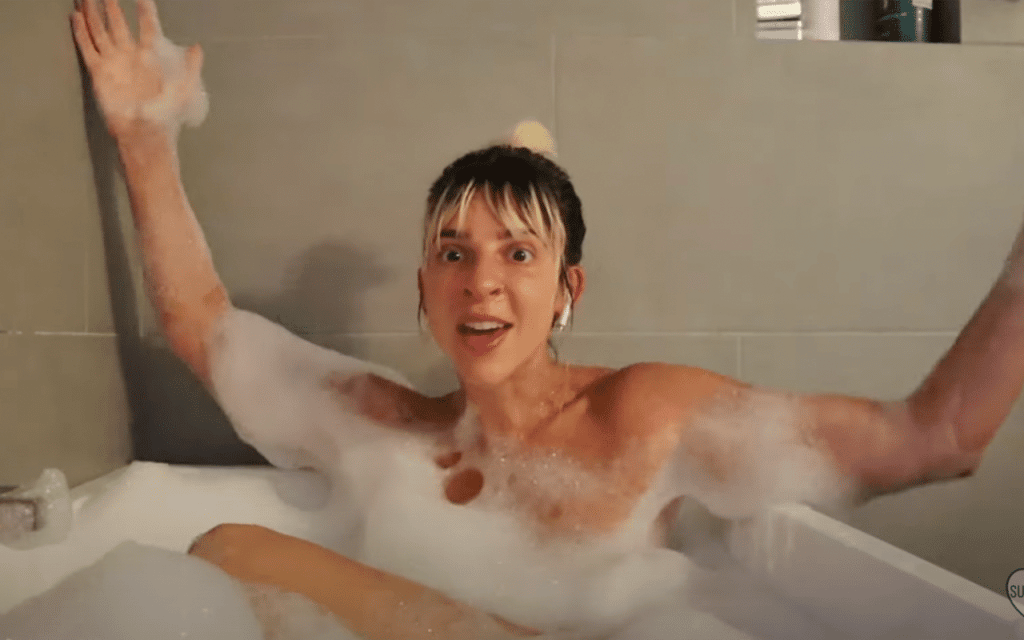 Since her return to social media, Gabbie's behaviour has become increasingly unpredictable. Fans are now expressing serious concern over the state of her mental health after the 31-year-old posted over 100 emotional TikTok videos to her 7.3 million followers in the past 24 hours.
Gabbie's erratic posts seemed triggered by a comment where the user laughed at Gabbie wanting to "save the world." In a response video, the creator cried speaking about how she can channel Holy Spirit to change the world and manifest anything she wants through faith.
In the wave of videos that followed, Gabbie spoke about her opinions on religion, philosophy, activism, manifestation, and race. She called herself "the Mother of God" and said it is her life's mission to save "starving babies."
In later videos, Gabbie said she has superpowers and had experienced the gift of Heaven for one night. She spoke frequently about Jesus Christ and the Catholic religion throughout her videos.
Many people believe that Gabbie's posts are indicative of a manic episode that involves spiritual psychosis. Both fans and critics of the star have taken to TikTok, Twitter, and other platforms to voice their concerns and ask that people refrain from making fun of her during this time.
Others have expressed hope that Gabbie's friends or family will step in and help.
As Gabbie's uploads continued, the police were called for a wellness check. The creator claimed she "did not meet the criteria for a hold" based on the police's assessment. Gabbie also said she was confused why people were worried about "the happiest girl in the world."
Though Gabbie stopped posting for about four hours overnight, she resumed first thing this morning, uploading 33 more videos at the time of writing.