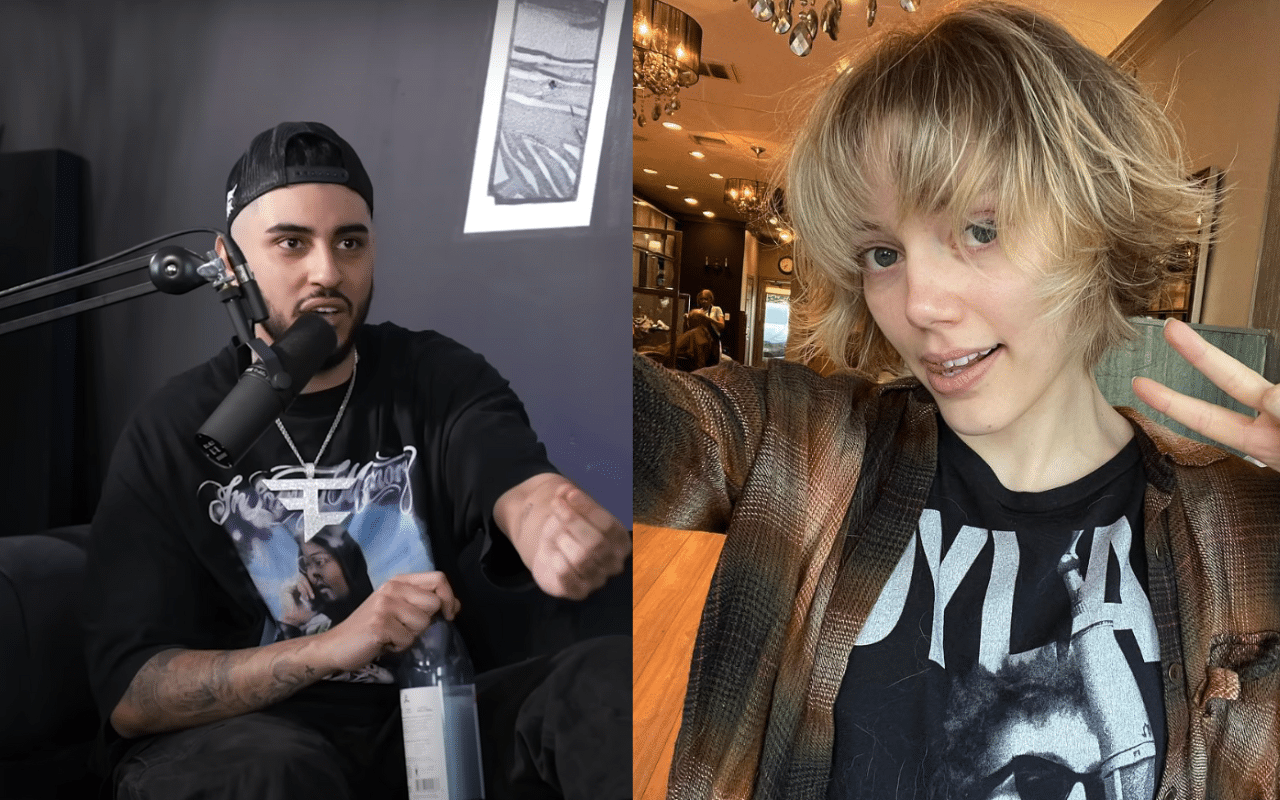 Raw Talk / @gracevandien
It seems FaZe Rain still holds animosity toward Grace Van Dien.
Two months after the Stranger Things actress announced that she was joining FaZe Clan, Rain took another public hit at her.
On a recent episode of Bradley Martin's Raw Talk podcast, Rain, a founding member of the esports organisation, called Grace an "industry plant" and claimed the team could not drop because of various sponsorship deals. Grace streams on Twitch as bluefille.
"They used her as damage control," Rain said of the executive board's decision to bring Grace onto the team. "She didn't get paid a dollar, bro, that's the saddest part. She took all that [internet harassment] for free."
The "damage control" Rain referred to is from a series of decisions made by the organisation's executive team over the past 18 months that have left the collective in shambles.
Rain went on to say that it's "also a UTA thing", referring to Grace's talent agency.
He claimed that four founding FaZe members were on a call with an executive who said that if they let Grace go from the organisation "we'll lose McDonald's, and I want to say he said, [we'll also lose] Porsche if we don't keep Grace."
Rain said these sponsorship deals have something to do with Grace's father, Starship Troopers actor, Casper Van Dien.
"It's just some sort of connection there that they need her," he said. "Bro I can't believe how much of an industry plant this person is."
Rain was highly critical of Grace joining FaZe Clan when it was first announced. He ruined the opportunity for her to reveal the news herself and went on a public smear campaign against the actress, attacking her appearance, gameplay, and career.
He posted private messages between the two and attempted to gain support from other digital creators, like Asmongold, to justify his actions.
Though Grace initially engaged with Rain and defended herself against his attacks, she has refused to publicly address him or his comments over the past month.