@emmachamberlain
Gen Z golden girl Emma Chamberlain has deleted her TikTok account after reaching over 10 million followers.
The creator shared the news to her Instagram story on Wednesday with the caption, "good riddance," leaving fans to question why she made the decision.
On a recent episode of her podcast, Anything Goes, Emma explained that the short-form video app was making her stay in bed scrolling more and she felt lazy.
"It seemed like TikTok kept me entertained in the bed to the point where I would stay in bed so much longer," she said. "Within the first few days of deleting TikTok, I stopped laying in bed so much because I would get so bored. It forced me to get up and I felt like I was doing more chores."
After using TikTok every day for a year, the YouTuber called the decision to remove the app "a life-changing experience".
"I didn't realise how bad the problem was until I cut TikTok out of my life," she said. Emma has now been off TikTok for over two weeks.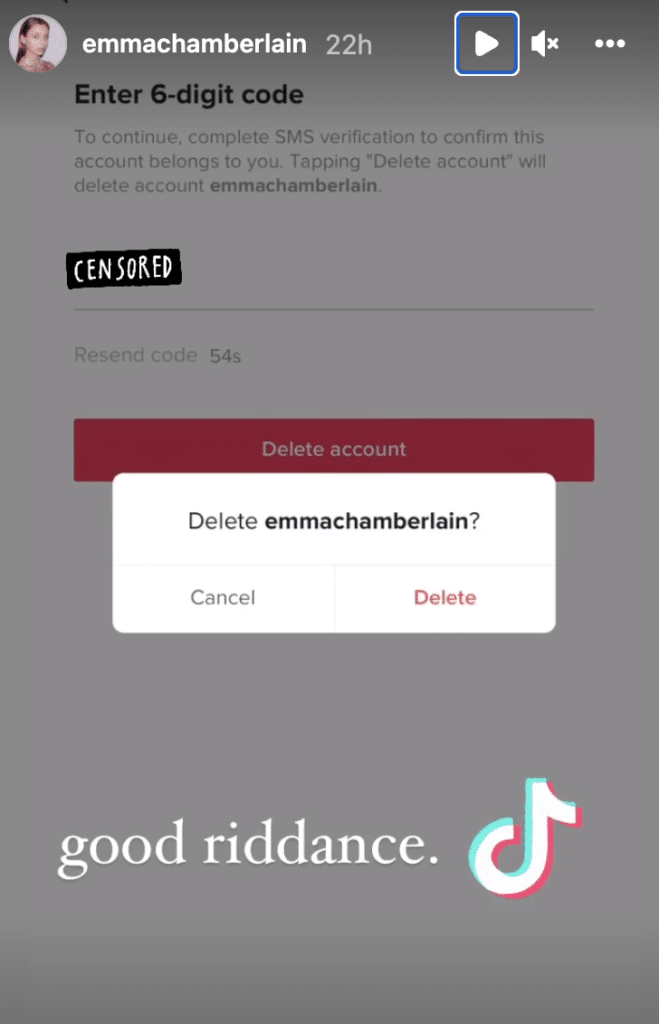 This is not the first time Emma has removed herself from a platform to focus on her mental health, if only for a short period.
In early August, the 20-year-old announced an indefinite break from her YouTube channel, which boasted over 10.4 million subscribers at the time.
"I need to take my own advice on taking a break when it's needed," she wrote in a community post, saying she would be "taking a few more weeks to think" about how she could "evolve" and "make things that truly excite [her]".
Though Emma's break from YouTube didn't last long, it seems her absence from TikTok will be more permanent.
You can listen to Emma's full explanation on her podcast here.