Instagram / @dualipa
https://www.instagram.com/p/CSBpBHwMvrP/
After two years of dating, it seems that pop culture power couple Dua Lipa and Anwar Hadid have called it quits.
The couple met at a BBQ in 2019, where they initially bonded over their love for music. After meeting Anwar, Dua slid into his DMs, and the rest is history. 
Speculation about the breakup started circulating after fans noticed that the two had not been spotted together for weeks. Adding fuel to the fire was celebrity gossip account @deuxmoi.
Like a real-life Gossip Girl, Deuxmoi operates on information from followers, who often remain anonymous. Posting to her Instagram story earlier this month, Deuxmoi shared a tip confirming that Dua and Anwar had split.
Writing that the couple is known for their on-again, off-again relationship Deuxmoi claimed that "there is a chance that they could currently be broken up."
On the allegations, a follower responded to the Instagram story writing "can confirm dua and anwar split up."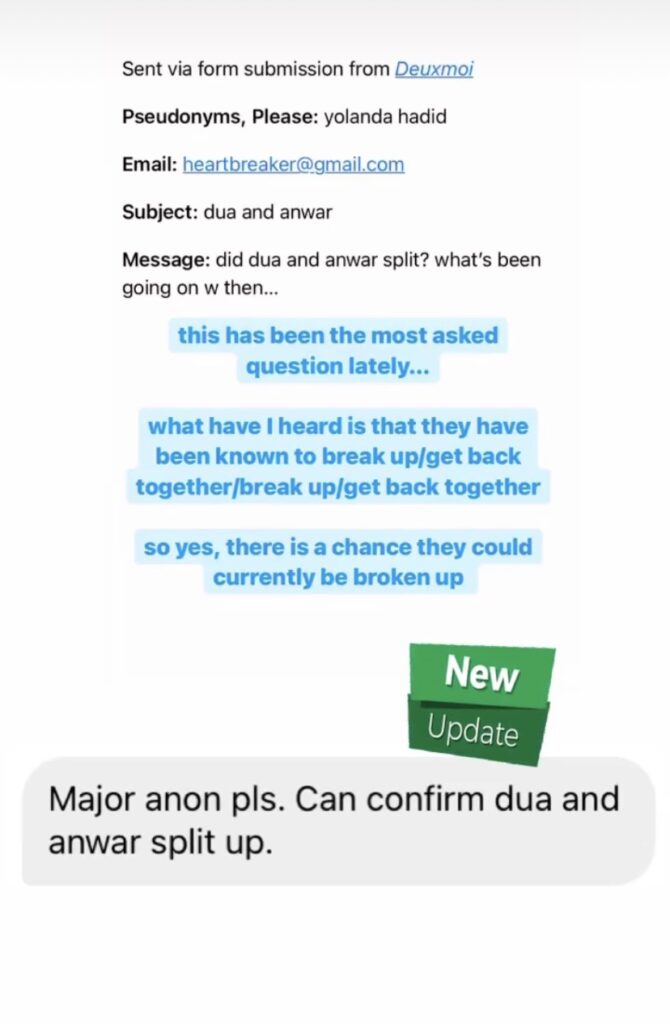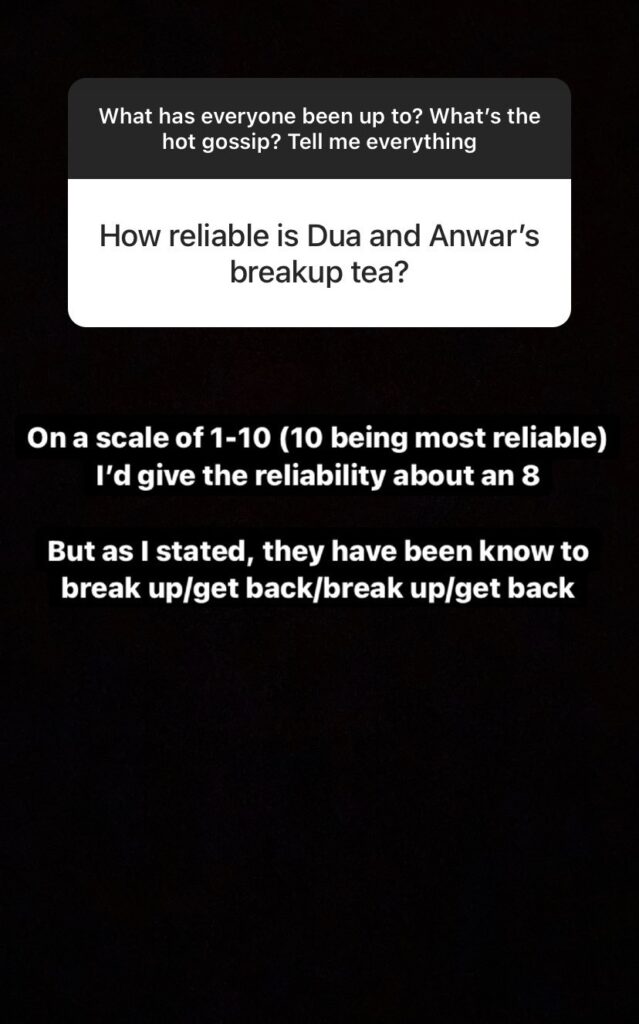 While statements published by Deuxmoi are not "independently confirmed" or claim to be "based in fact," the account has developed a reputation for its accuracy. With this, many fans believe the breakup rumours to be true, citing long distance as the cause for the couple's separation.
With Dua recording her album in London and Anwar living in New York (with their shared dog, Dexter), Twitter user @LingoDua wrote, "It seems to be that they're just too busy mainly Dua and they can't do the long distance."
Dua and Anwar have yet to confirm or deny the break up rumours. Check back for updates.