@ashtinearle
Updated: September 21st, 2023.
Internet users are convinced that Alix Earle is moving from TikTok to TV.
On August 29th, Alix posted a TikTok saying goodbye to her sister, Ashtin, before she jets off to Florence for university. 
"Saying goodbye to my little sister as she leaves to study abroad in Florence," Alix writes. "I know she is going to flourish & thrive. My baby is all grown up."
At first glance, nothing in the video seems to be out of the ordinary. However, TikTok users like @emilydigregorio have spotted a black cord coming out of Alix's pocket, believing it to be a part of a microphone pack.
Emily shared her thoughts in a green-screen video, showing a screenshot from Alix's TikTok along with a typical image of a TV mic pack.
"I know people have predicted this [an Earle family reality show], but I think this is the proof we needed," she says. "Could [the wire] be headphones? Yes, but I have a feeling that she probably has AirPods or those big Apple ones. The placement is just a little weird…"
Fans have also noticed that Alix has spent most of the summer with her family in New Jersey. Users have questioned whether this is because of the filming process, especially since Alix still lives in Miami.
Adding fuel to the fire, Alix, Ashtin, and her stepmother Ashley have all been hashtagging #EarleGirls in their social media posts. With this, many TikTok users have come to believe that this is the name of the reality show.
As the speculation mounts, TikTok's go-to PR commentary creator, @GirlBossTown— whose real name is Robyn DelMonte— has weighed in. She begins by likening 'Earles Girls' to the early seasons of The Kardashians.
"First and foremost, I definitely think this is happening. I think it's pretty obvious," she begins. "In a sense, it is the exact same formula as the early seasons of The Kardashians. The first season of The Kardashians came out during the SAG strike in 2007, which is why so much reality TV was made in the 2007-2008 age… they couldn't make scripted content."
She goes on to note how the Earle family has a similar dynamic to the Kardashians. Alix's father has been wildly successful in the construction industry, affording the Earles a life of privilege.
"Alix Earle's dad is extremely successful in business, similar to the Kardashian's dad, which gave them a childhood of wealth," Robyn continues. "But just like the Kardashians, they also went through some trials and tribulations in front of the media when the girls were younger. But then skip to a bunch of years later, one of the sisters of this famous family decides to the spotlight in traditional Hollywood…"
Ashley, Alix's stepmother, has a history in the public eye. In 2008, Ashley gained fame as a former escort involved in the scandal surrounding then-New York Governor Eliot Spitzer. Given this history of controversy, many fans note that this only adds to the intrigue of the Earle family, making them the perfect subject for a reality TV show.
"Also just her stepmom's whole story is GOLD for TV," one user commented under @GirlBossTown's video.

Alix's followers believe 'Earle Girls' could be exclusive to the Unwell Network— Alex Cooper's new Gen Z-focused talent network supporting creators as they venture into new projects.
In August of this year, Alix announced that she had signed on. 
The Unwell Network is a subsidiary of Trending, the media company Alex founded in collaboration with her fiancé, Matt Kaplan, who is also the CEO at ACE Entertainment.
With ACE Entertainment being known for its feature films, television series, and digital content catering to young audiences, an Earle family reality show feels like the perfect fit.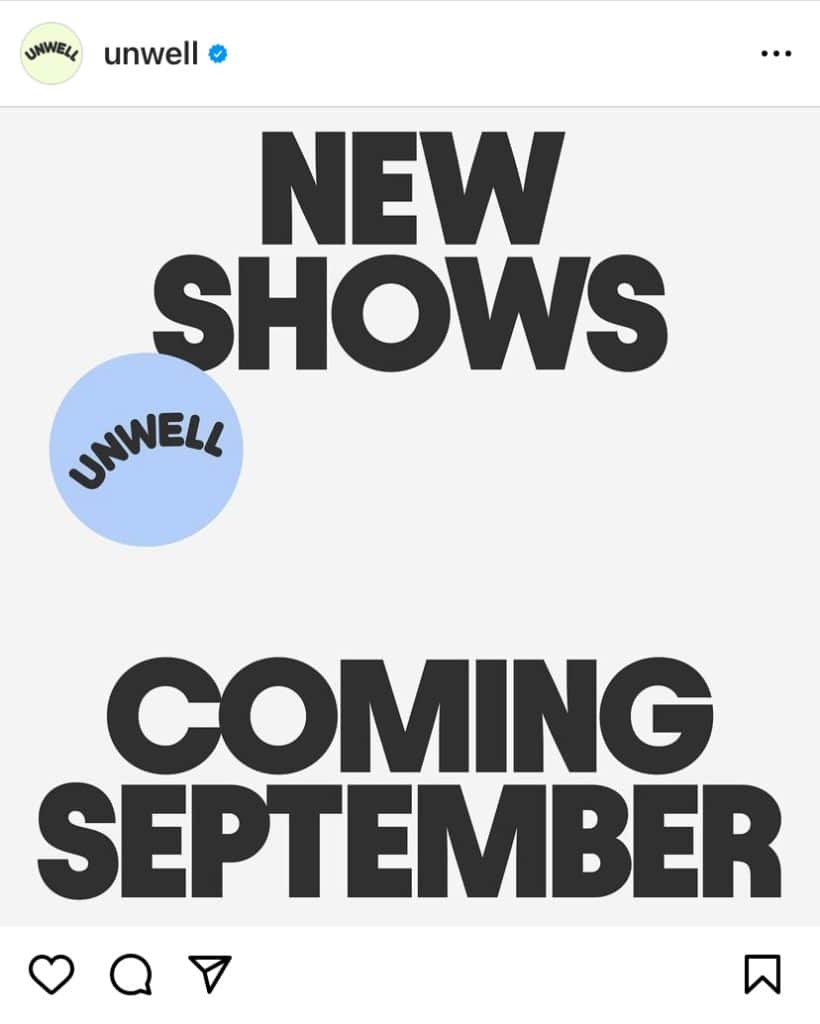 These rumours were seemingly debunked when Alix announced that she is starting a podcast with the Unwell Network. Hot Mess with Alix Earle is set to debut on September 21st, with the influencer promising that her followers will see "a whole different side of Big Al."
While Unwell may not be producing 'Earle Girls', internet users are still convinced that an Earle family reality show is still in the works.
Check back for updates.