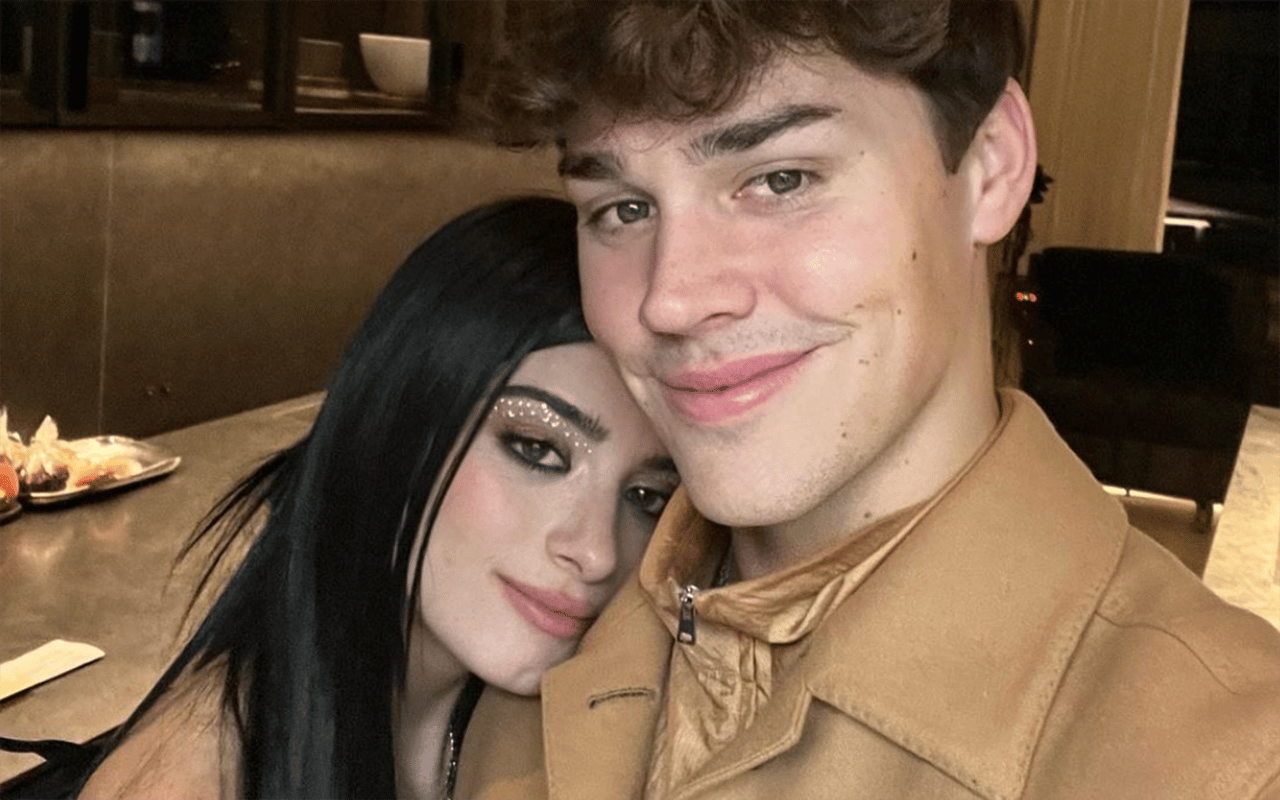 @noahbeck
https://www.instagram.com/p/CYJvi79rygm/
https://www.instagram.com/p/CTs84q-NFTm/
https://www.instagram.com/p/CUhSYWgq0Ib/
The news we've been dreading!
After months of speculation, fans now have official confirmation that Dixie D'Amelio and Noah Beck have split.
In a review of the second season of the family's Hulu reality show, The D'Amelio Show, writer Liz Kocan for Decider noted that part two of the series premiere ends with Dixie and Noah breaking up.
"During part two, one of the b-stories shows her and Charli attempting to decompress a little with friends and fellow content creators, including Dixie's boyfriend Noah, as they discuss the struggles of living so publicly, and at the end of part two, Dixie announces that she and Noah are broken up," she wrote.
According to the review, Noah does appear on the show, however, the two "don't share more than a kiss".
Two days after the initial review, the show premiered and Dixie, unfortunately, revealed that she and Noah were "not really talking" anymore.
"We've like, come to that conclusion that we just shouldn't talk for a little bit… but we're broke up," Dixie says.
In July 2021, speculation that the two had broken up began circulating after fans noticed the couple were no longer present on each other's social media. A notoriously public couple, Dixie and Noah had not posted together for several weeks nor had they been spotted by paparazzi.
Shortly after, Noah addressed the rumours in a vague Twitter note, saying his lack of posting was because he was been dealing with "personal things" and he would be keeping the majority of his relationship with Dixie offline.
The two seemed to be going strong since.
Fast forward one year, and fans were convinced once again that the social media power couple had split.
In August 2022, reports of Noah missing Dixie's 21st birthday because of alleged work obligations, combined with recent rumours that Noah was "all over" Brianna Chickenfry at Bryce Hall's birthday party (although Brianna has since denied these rumours), in the same month, led some to believe the two were on the rocks. Many also took issue (justified or not) with the fact Noah has had little to say when asked about Dixie's recent hair transformation. 
By September, fans noted that Noah and Dixie attended the same New York Fashion Week show, but did not interact with each other at all. Most noticeably, the pair entered the event and took photos separately— a red flag for many fans.
Dixie and Noah confirmed their relationship back in late 2020 following Dixie's messy breakup from fellow TikTok star Griffin Johnson.
Their relationship was documented on the first season of The D'Amelio Show in 2021.