@doot_doodles
With developments in tech moving faster than almost any other industry, it's sometimes hard to keep up. But when it comes to gift giving for the tech-savvy people in your life — we've done the hard work for you and rounded up the best of the best for the social media, beauty and gaming obsessed people in your life.
Foreo LUNA 3
A game-changer for those in the know, the Foreo LUNA 3 (for normal skin) is the step your skincare regimen has been missing. With ultra-soft, silicone bristles, the LUNA 3 unclogs pores, removes dirt, oil and impurities by vibration instead of abrasion. The tool not only deeply cleanses but perfectly prepares the skin for skincare ingredients to follow.
The device also boasts a variety of massage settings, to lift and firm– which can be designed and activated through an app on your smartphone.
Shop the Foreo LUNA 3 (Normal) here.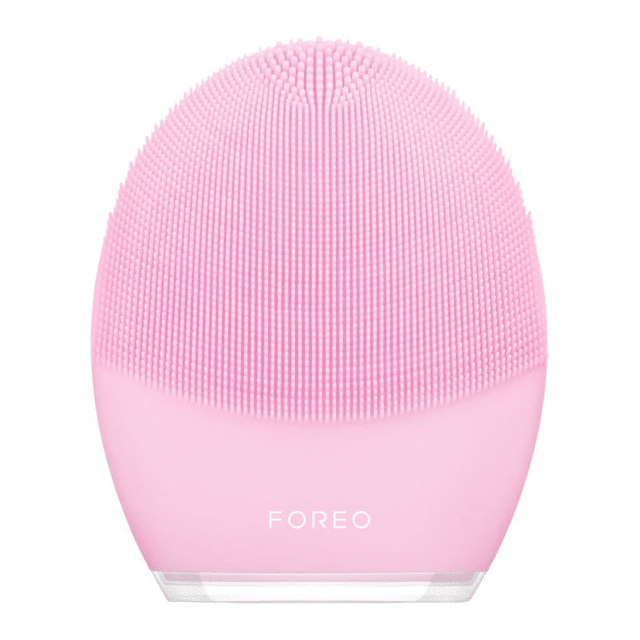 Samsung Galaxy S20 Fan Edition
From the storage capacity, to the camera quality to the colour options (obviously the most important), the Samsung Galaxy S20 Fan Edition is the smartphone update you didn't know you needed– which coincidentally also makes it the perfect choice of gift for the tech-obsessed person in your life. From storing 250,000 photos of your dog (not a typo, yes, a quarter of a million photos), to capturing and creating high quality TikTok content, to matching the phone colour to your personal aesthetic, the S20 FE has something for everyone.
And if the above hasn't convinced you, the price might…
Shop the Samsung Galaxy S20 Fan Edition here.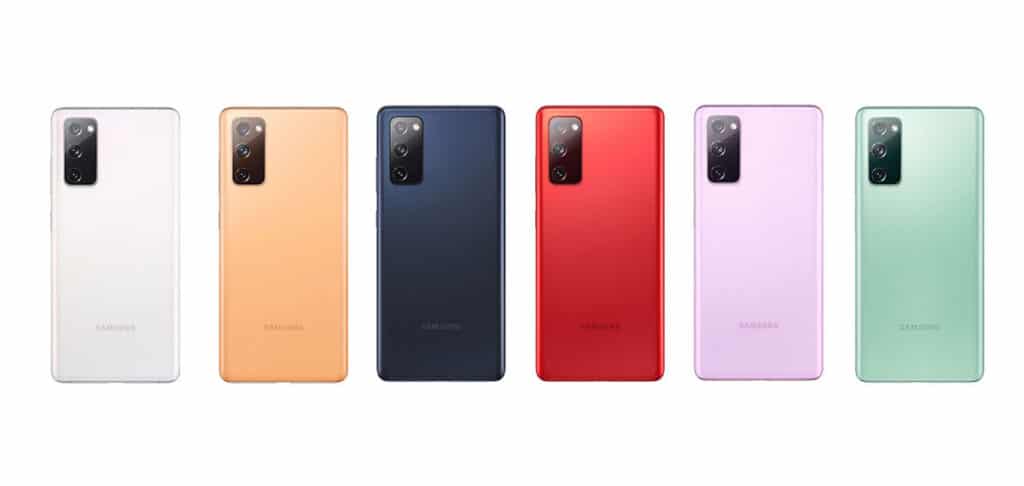 BeautyBio GloPRO Facial Microneedling Regeneration Tool
For the person that takes their skincare very seriously, the BeautyBio GloPRO brings salon quality results home; without the price tag. The micro-needling tool uses LED red-light regeneration and micro-currents to stimulate healing, improve skin tone and promote plumper, happier skin. While it seems scary or potentially painful, we can confirm it is anything but. Plus, you can now buy the kit in its entirety, including cleansing wipes, cleanser and eye cream– making sure pre and post care is covered.
You can thank us later.
Shop the BeautyBio GloPRO Facial Microneedling Regeneration Tool here.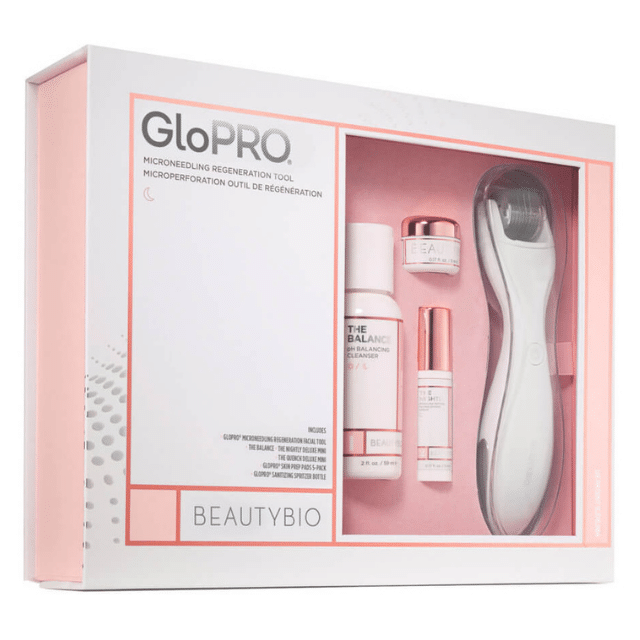 CORSAIR Virtuoso RGB Wireless 7.1 Surround Sound High Fidelity Gaming Headset
For the gaming enthusiast in your life, you no longer have to sacrifice aesthetic for quality.
The CORSAIR Virtuoso headset is the ultimate in comfort with memory phone ear pads and headband. Plus, the piece of tech boasts up to 20 hours of wireless battery, top sound quality, a pro-grade detachable microphone and flawless connectivity to almost any device, including PC, Xbox One, PS4, Nintendo Switch, USB or Slipstream Wireless.
You're guaranteed to shoot straight to the top of the favourite relative list.
Shop the CORSAIR Virtuoso RGB Wireless Headset here.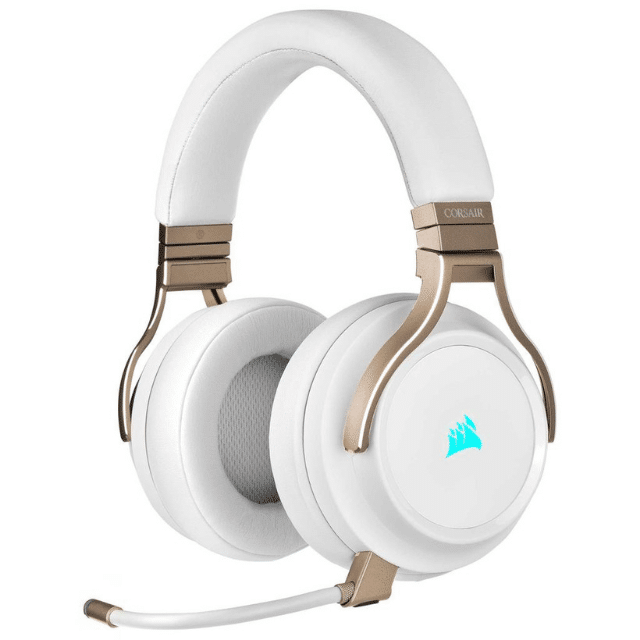 ghd Gold Hair Straightener in Iridescent White
The OG brand in hair tools for a reason, ghd have stepped it up for the festive season by launching a limited edition Iridescent White version of the iconic Gold Hair Straightener.
At the forefront of hair protection, the tool features two heat sensors and an optimum styling temperature of 185°C so that you'll be having better hair days, with less damage regardless of whether you're straightening, curling or waving.
Shop the ghd Gold Hair Straightener in Iridescent White here.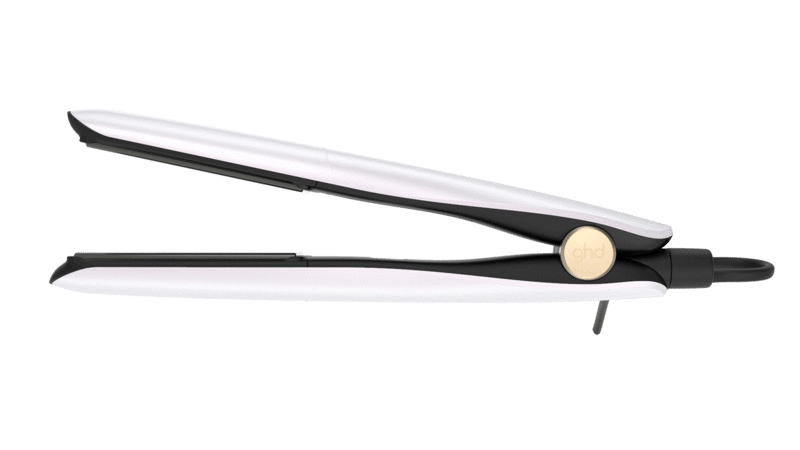 Peppy Co LED Light Therapy Mask
If needles aren't quite your thing, but LED light is…the Peppy Co LED Light Therapy Mask should be top of your gift (or wish) list. The medical grade LED mask combines blue, red and yellow light to not only combat acne-causing bacteria, but detoxify the skin, reduce inflammation, promote the production of collagen and minimise pigmentation caused by sun-damage. A win-win-win.
Shop the Peppy Co LED Light Therapy Mask here.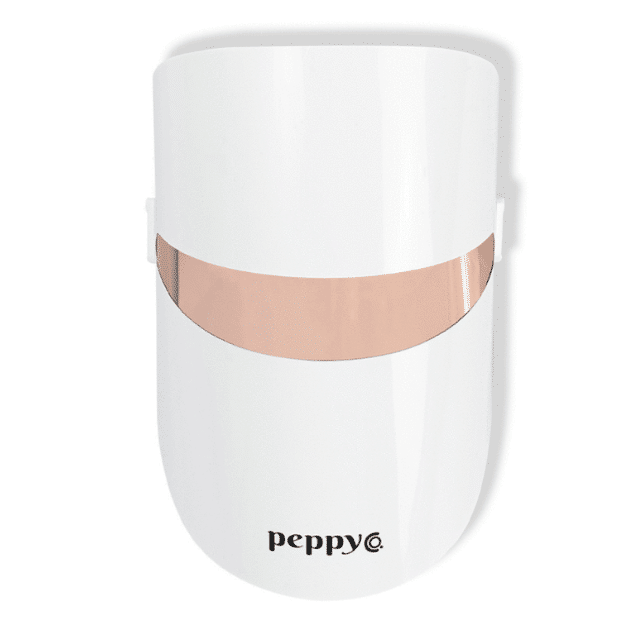 Beauty Fridge
Not just the cutest trend to hit Instagram, the Beauty Fridge also has practical benefits for your beauty routine (which you can read more about here)– from extending the shelf life of your products to reducing harmful bacteria from building up.
Plus, with colour options this cute, your vanity (and subsequent shelfie) will soon be the envy of all your IG followers.
Shop the Beauty Fridge here.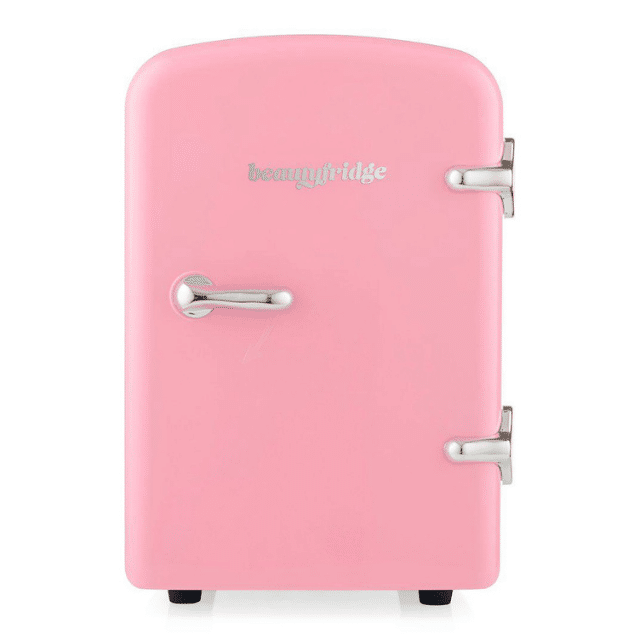 Casetify Passport Check Stickers Phone Case
Just because you're not physically able to travel, doesn't mean you can't give a travel adjacent gift as inspiration.
Available across all models of android and iPhone, the Passport Check Stickers case is not only the best looking case around but will simultaneously provide the best protection around for the piece of tech you can't live without.
Shop the Casetify Passport Check Stickers Case here.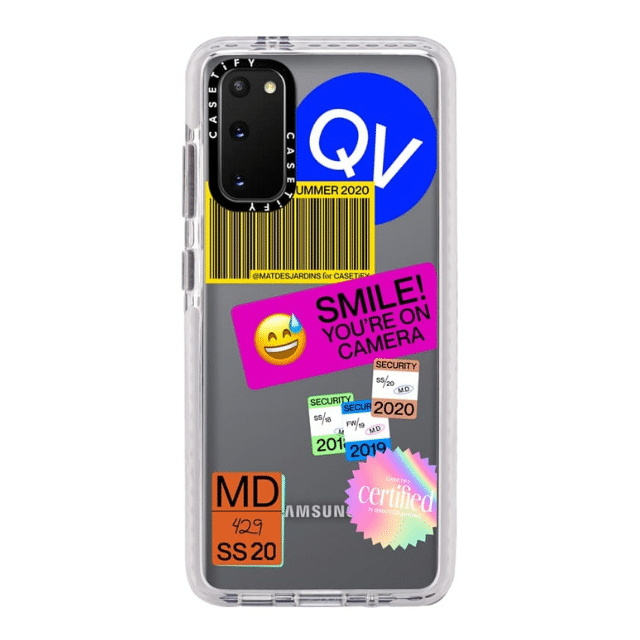 Etoile Collective Dream Vanity Mirror
Portable and lightweight, this illuminated mirror should be your go-to gifting option for the beauty fiend on the go. With the option of either battery or USB power, dimmer switch lighting, a suction 10X magnification mirror and 180 degree rotation; creating that sharp AF winged liner just got so much easier.
Shop the Etoile Collective Dream Vanity Mirror here.
FitBit Charge 4
Water resistant with a built in GPS and seven day battery life, the FitBit Charge 4 is the all-rounder in the tech category. The most relevant feature however, is the sleep tracker. In 2020 quality sleep is harder to come by than ever…but the FitBit Charge 4 can help. By recording sleep patterns through heart rate and motion sensors, the tracker then offers personalised recommendations including wind down time, wake-up schedule and exercise and eating routines.
Shop the Fitbit Charge 4 here.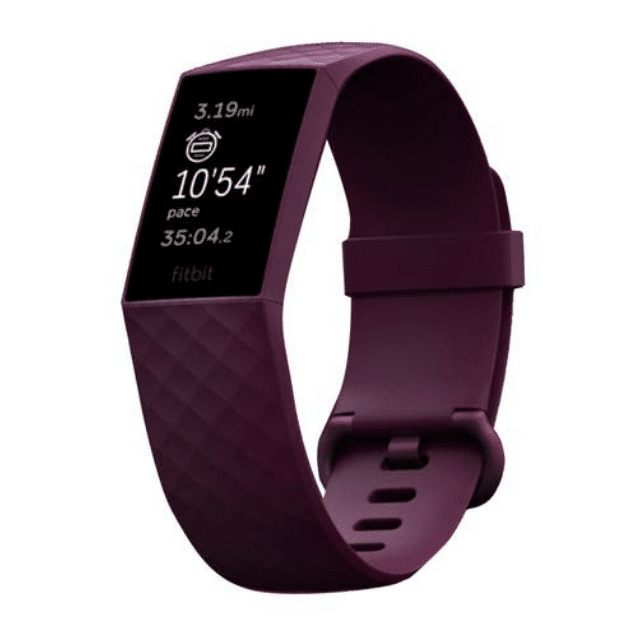 Quay I See You Blue Light Glasses
A nod to the brand's original sunglass style, I See You is an understated style, with round metal frames and small blue light lenses. The perfect gift for any Gen-Z, blue light glasses work to combat tired eyes, vision blur and sleeplessness often triggered by looking at screens for long periods of time (see: online school and working from home). A fool-proof gift.
Buy the Quay I See You Blue Light Glasses here.
We understand this is a unique and difficult time and that some people may be under more financial pressure than usual. On-site, our intention is to help those who are actively looking for recommendations, not to add pressure or expectation at an already stressful time of year. We hope we can provide useful information for those who need it and are sending love to anyone struggling over the holiday period.