https://www.instagram.com/p/CJUETJhDr0y/
https://www.instagram.com/p/CJWU1rDHtof/
TikTok's biggest stars have upset fans once again for refusing to stay home during the coronavirus pandemic.
On December 28th, Charli D'Amelio, Dixie D'Amelio, Noah Beck, and Chase Hudson were photographed outside a resort with fans in the Bahamas despite no mention of the trip on their social media.
Madi Monroe and Hype House photographer Bryant Eslava seemed to meet the crew on the island via private jet, which Madi openly posted about. Avani Gregg and Anthony Reeves are also rumoured to be on the trip.
The influencers received a barrage of backlash after photos were posted to the popular tea account, TikTok Room. Detractors take issue with their lack of regard for CDC guidelines, which recommended avoiding all travel, especially international air travel.

Many also note that the group hails from Los Angeles, one of the fast-growing COVID-19 hotspots in the world. On December 27th, the city reported 13,580 new cases of the novel virus in a single day.
In spite of these staggering statistics, the TikTok stars have refused to socially distance in recent months. Just a few days ago the D'Amelio sisters came under fire for a Christmas collaboration video they filmed with beauty YouTuber James Charles.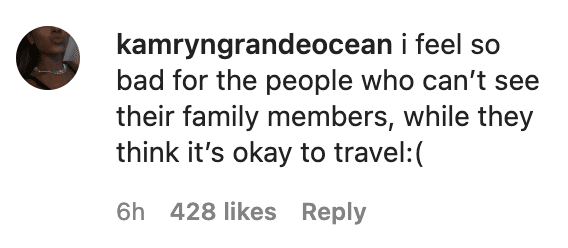 James also revealed on Twitter earlier this month that he, Charli, Dixie, Noah, Chase, and Larray spent two full days filming videos together. The group has remained active around L.A., frequently working together, going to restaurants, and attending gatherings and parties without social distancing.
While Bryant posted a negative COVID-19 test result on his Instagram stories prior to leaving for the Bahamas, critics are unsatisfied with this given the virus has a 10- to 14-day incubation period. According to the CDC, the photographer would still need to quarantine for 7 days upon arrival to ensure he genuinely does not carry the virus.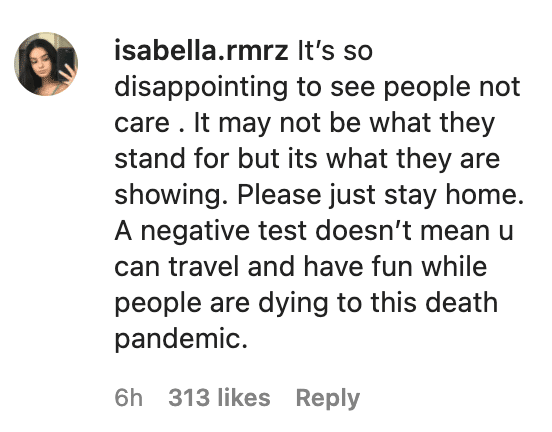 Unfortunately, it doesn't sound like viral stars will stop traveling any time soon. According to one source close to the Sway House management team, the Sway boys are planning to spend New Years Eve in Ibiza.