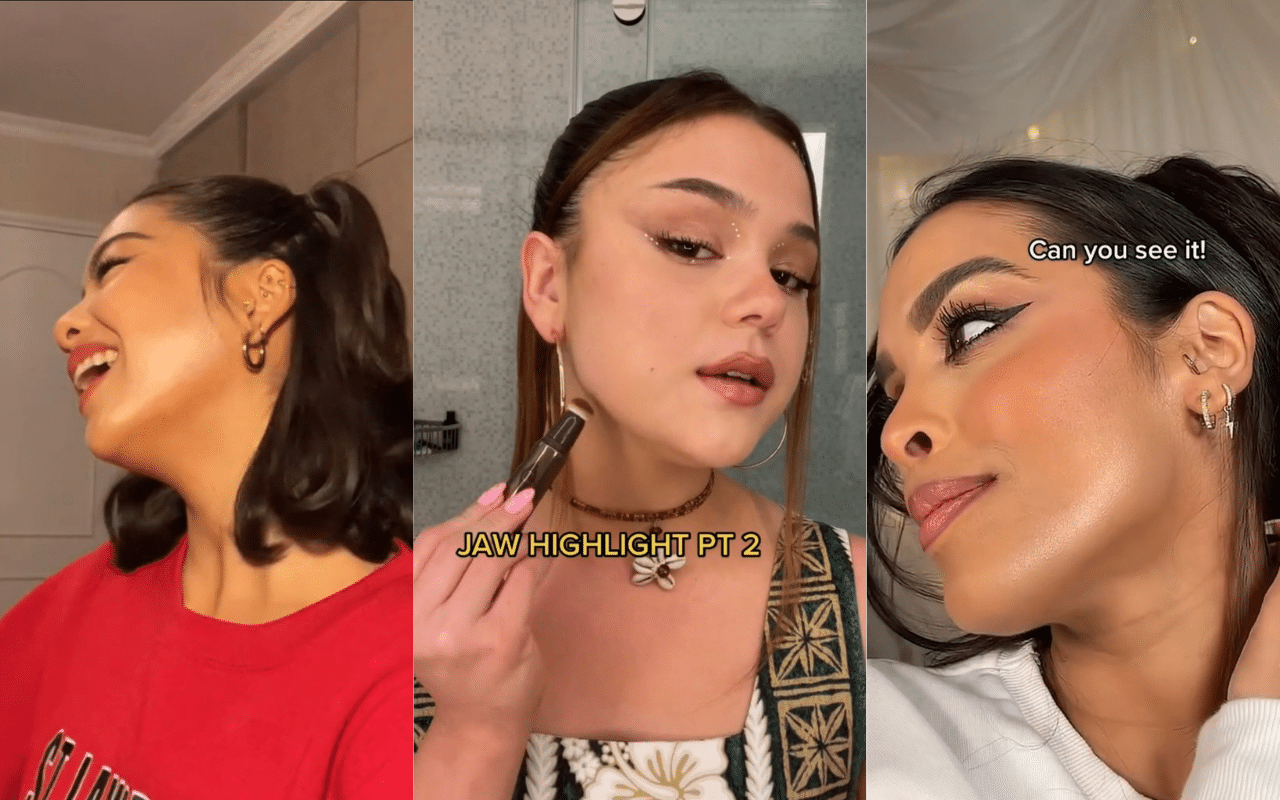 @stxph.h / @rachelocoolmua / @nikkissecretxx
https://www.instagram.com/p/CY0E-rbFXcw/
Move over Addison Rae, 2022 is the year of Bella Hadid's reign on TikTok. Starting the year strong by posting more regularly, Bella has been all over FYPs for another reason this past week.
Bella recently posted photos from a friend's birthday celebration, with fans noticing a new way the supermodel defined her already-chiseled profile: jaw highlight.
Makeup artist Rachel OCool brought the obsession to TikTok, starting a trend of recreating Bella's shimmery look.
Other makeup lovers quickly followed suit, with #jawhighlight already racking up over 2.5 million views in just a few weeks.
From what we've gathered from the thousands of TikTok tutorials, here's how to achieve the perfect Bella Hadid jaw highlight:
Start by blending a cream bronzer under the jaw as usual to create contrast with the highlight
Apply a dewy finish highlighter to the jaw bone and blend, keeping the product concentrated on the jaw bone
Channel Bella Hadid
Now go forth and slay!