Photo Credit | Connor McCrory
https://www.instagram.com/p/CPe4TTUHjLC/
Following the May 18th press conference for the highly-anticipated YouTubers vs. TikTokers boxing match, The ACE Family's Austin McBroom took to social media to inform his fans that he would be hosting a 'YouTube Take Over Parade' on May 29th, which quickly turned into an "unlawful assembly."
The viral star originally announced on his Snapchat that he would be hosting a meet-up on May 29th in Beverly Hills in the lead-up to his up-and-coming fight with TikTok star Bryce Hall on June 5th, 2021.
What seemed like a peaceful fan meet-up quickly turned into what Beverly Hill PD called an "unlawful assembly," with over 300 people mobbing the streets of the world-famous Rodeo Drive.
The mob started forming at around 4 p.m. EST on the 300 block of Rodeo Drive, right outside the Gucci store. Creators, press, and fans could be heard chanting, "Bryce Smalls" repetitively until BHPD moved the growing crowd to Brighton and Rodeo. The BHPD motor units then set up a blockade.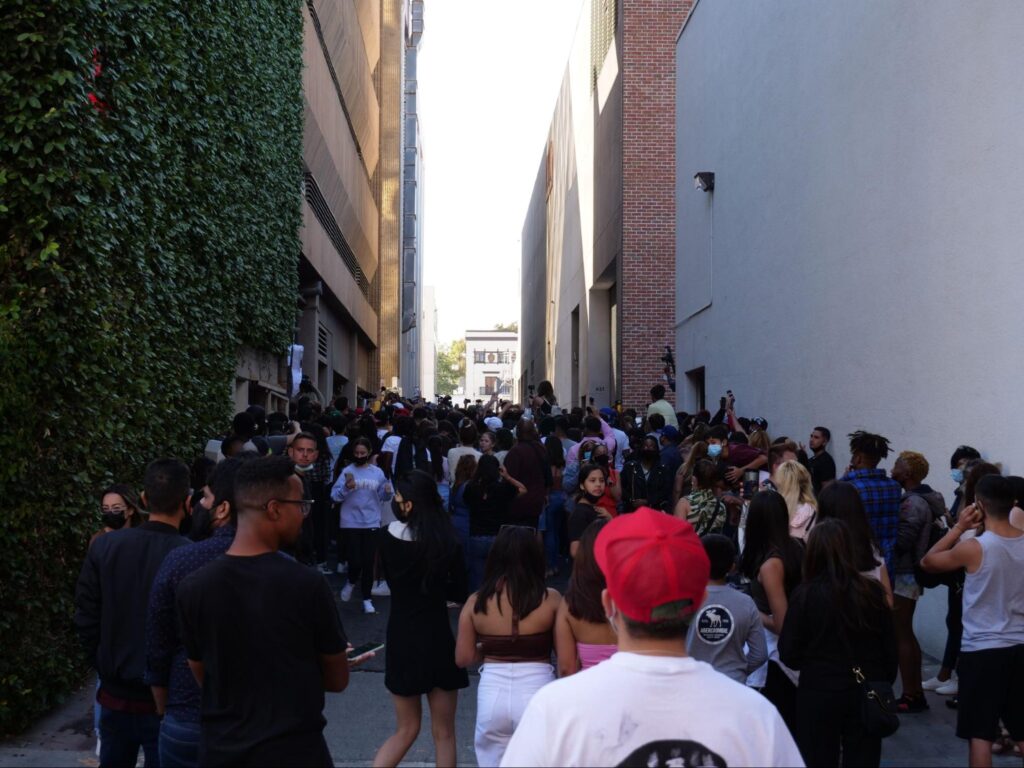 The crowd continued to grow bigger as time went on, and the crowd quickly shifted direction into an alleyway just off of Brighton and Rodeo.
Press and media mastermind, Sheeraz Hasan, who owns famed media company "FAME By Sheeraz," set up the event along with Austin's team. In one social media video posted by @itsmikeluso, who also is the CEO of Scriberr News, it can be heard that Austin was asking Sheeraz for directions, with the YouTube star screaming, "Sheeraz were we going?"
After being moved to an alleyway, the mob gathered around the social star while he took a few swings at a piñata. The crowd continued to call Bryce a "pu**y" and a "b*tch."
At 5:04 p.m. EST, the mob was pushed out onto the other side of the alleyway crossing Santa Monica Blvd. The crowd then shifted down Santa Monica while the BHPD brought out their riot unit.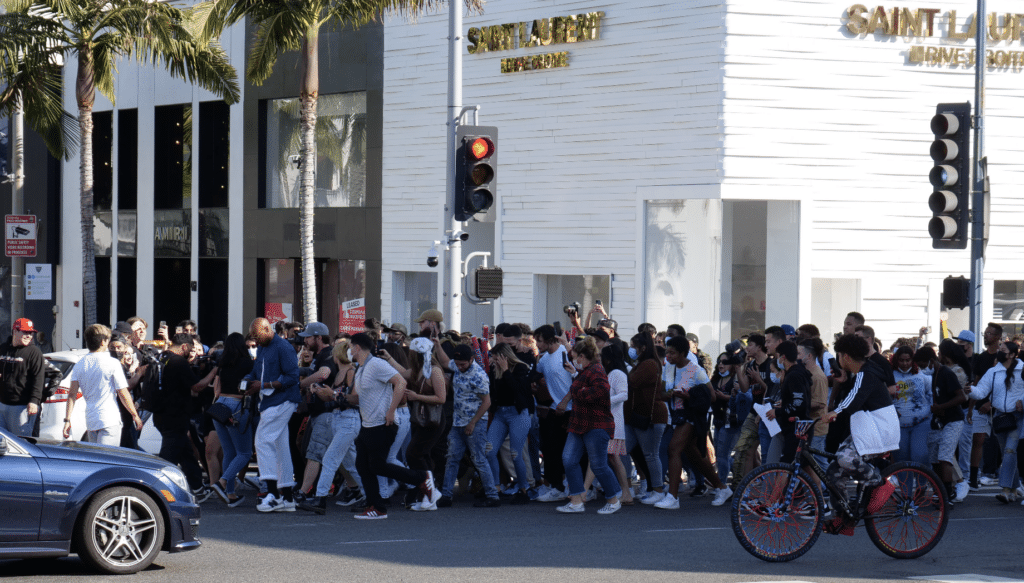 Before things got ugly, the BHPD shut down Rodeo, and the downtown area of Beverly Hills, Austin ended up getting into a car on the 400 block of Canon drive around 5:30 p.m. EST, with the crowds dispersing soon after. At 5:45 p.m. EST, it was virtually impossible to enter Rodeo as it was fully closed.
Sheeraz told Centennial Beauty that while the police were fully suited up in riot gear, no lethal force was used and that no one was hurt.