@xandrapohl
Fans are convinced that Alix Earle and Xandra Pohl have had a falling out.
Alix and Xandra rose to TikTok fame as students at the University of Miami. The women, now 22 years old, were part of the same friend group and both grew large online followings for chronicling their party stories in get-ready-with-me style videos.
The two have continued to build their social media empires since graduating from university this year — with Alix penetrating the mainstream zeitgeist as an 'it girl' influencer and Xandra focusing on her DJ career.
As both women found success in the same industry around the same time, fans have pitted Alix and Xandra against each other for years— speculating about the status of their friendship when they don't post together for some time and assuming there's been major "drama" between the pair.
Several months after graduation, however, fans are now even more convinced that something's up with Alix and Xandra's friendship as the two take on New York Fashion Week separately this week.
The first sign of a possible rift between the women cropped up at their May 2023 graduation from the University of Miami, when Xandra was not included in Alix's graduation photo shoot with her group of friends.
These rumours appeared to be squashed when Alix appeared in Xandra's photo dump in three separate pictures from the ceremony, where the two can be seen smiling and acting silly together.
"Freshman alix and Xandra would be so proud we made it," Alix commented on Xandra's post.
Alix and Xandra then traveled around Europe together shortly after graduation alongside a big group of university friends.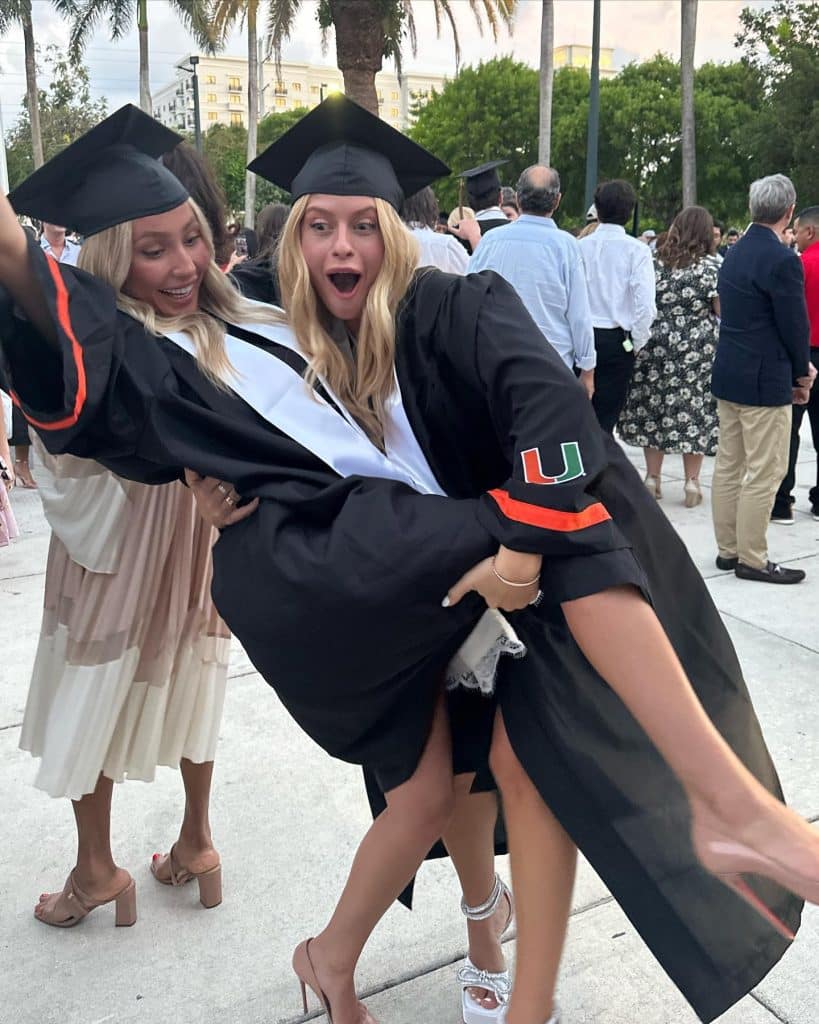 Speculation about the status of their friendship didn't die down for long.
Questions picked back up again when both Alix and Xandra spent the majority of the summer in The Hamptons but did not appear to see each other or post together.
While they continued to support each other on social media, Alix and Xandra stopped commenting on each other's Instagram posts eight weeks ago.
Xanda last commented on Alix's post from July 11th, and Alix last commented on Xandra's post from July 13th.
Two months later, fans were eager to see if Alix and Xandra would post together at New York Fashion Week in early September. So far, the women have not posted together nor have they appeared to spend any time together despite attending some of the same events.
In a viral video, TikTok user @xomilaparker suggests that the two women were 'party friends' at university and simply drifted apart after graduation with some space and time between them. She also notes it's possible that Alix and Xandra are intentionally keeping their friendship offline to forge their own careers and avoid always being seen together as a pair.
Other fans believe something must have happened around mid-July to cause this rift when they appeared to stop supporting each other on social media.
Though neither Alix nor Xandra has addressed the status of friendship publicly, fans are taking their distance at NYFW as confirmation that something's up with TikTok's favourite Miami besties.
Check back for updates.