Braxton Berrios / Alix Earle / Deux Moi
TikTok sleuths are convinced that Alix Earle has moved on from her latest flame.
On Monday, July 24th, Deux Moi shared several submissions from people claiming that Alix had cheated on her athlete beau, Miami Dolphins receiver Braxton Berrios.
The tips seemingly started with screenshots from Reddit that showed a photo of Alix out at a club beside Sebastian de Felice, the grandson of fashion designer Donna Karan of DKNY.
"Lol I was there they were making out for some time," wrote a Reddit user under the photo.
As the tips came in, one Deux Moi follower claimed the two left the club together. When asked by a follower if Alix had cheated on Braxton with Sebastian, Deux Moi wrote, "Allegedly."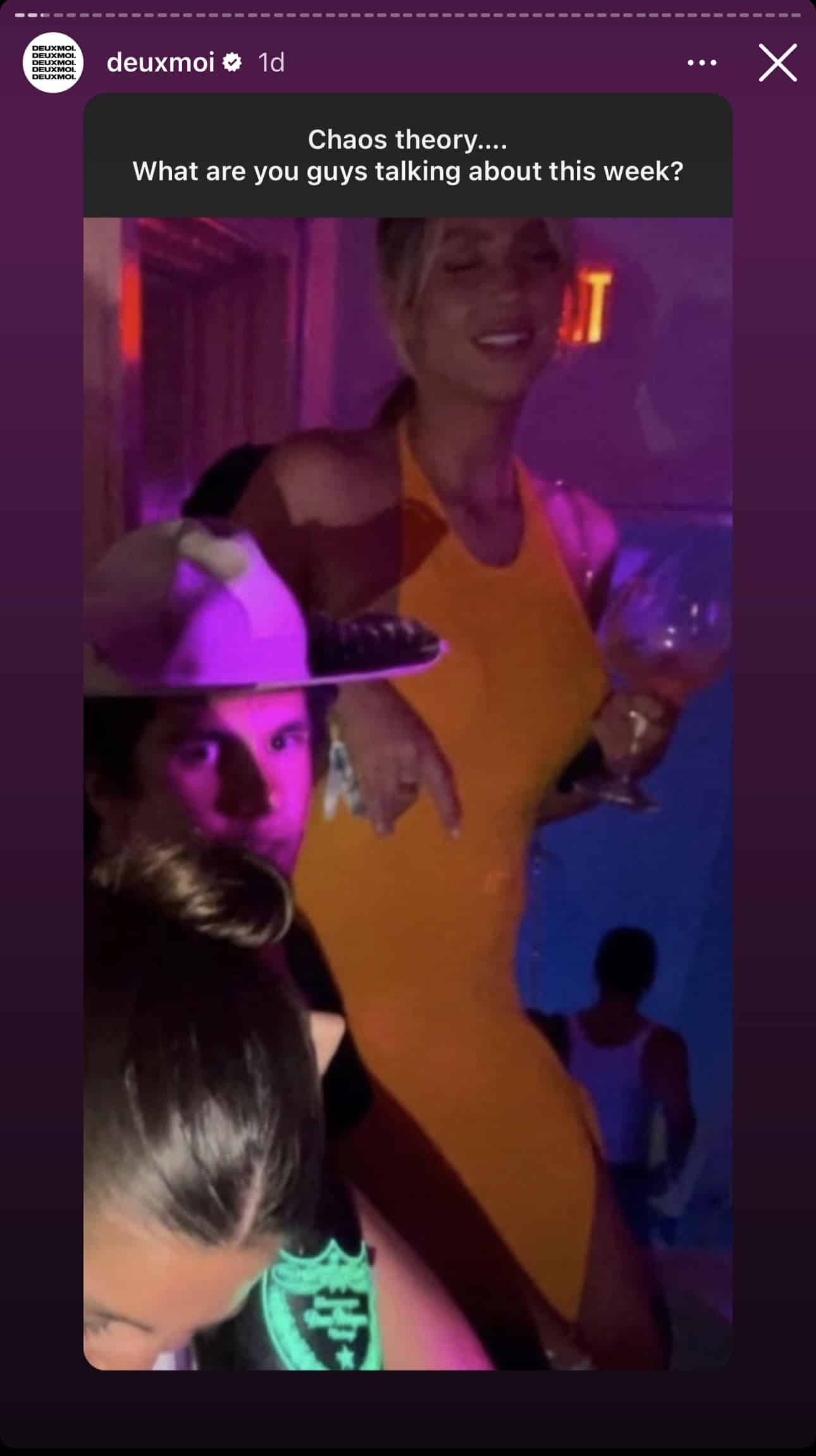 One day later, Deux Moi posted a video that seems to show Alix making out with Sebastian at the club on the same night they were photographed beside each other.
According to pop culture commentary TikTok creator, Amanda Christine, Braxton has since started unliking some of Alix's Instagram photos— leading to more speculation that the two have split.
Though Alix and Braxton did not officially confirm their relationship, the two have been linked since February 2023.
At the time, fans believed Braxton to be in a relationship with influencer Sophia Culpo, with many speculating whether he cheated on her for Alix. Sophia has since shared posts and liked comments supporting these claims, indicating that the cheating rumours might be true.
As Alix and Braxton's relationship became increasingly public, these rumours intensified and Braxton eventually denied them in an Instagram story in late June.
"I don't want to fuel anything. I genuinely want all this to be over," he began. "I was in a relationship [with Sophia] for two years. It was a good relationship. It was a healthy one, and toward the end of it, we had conversations along the lines of 'we just weren't working out'."
Though Braxton went on to explain that the pair just fizzled out and had broken up in January, Sophia made another post indicating the two were still together on February 13th.
Alix and Braxton made their public debut as a couple on July 15th at the ESPYS red carpet.
Despite Deux Moi's claim that Alix "allegedly" cheated on Braxton with Sebastian this weekend, it is possible that they recently split and it's also possible that they were never exclusive.
Check back for updates.