@addisonraee / Praying x adidas
https://twitter.com/alambakis/status/1554545495623745541
https://twitter.com/sammgans/status/1555173510779179010
Addison Rae has come under fire from Christians for modeling in a controversial fashion campaign.
On August 2nd, the TikTok creator-turned-movie star posted a photo of herself promoting a new collaboration between Adidas and edgy clothing brand, Praying.
In the photo, which Addison posted on Instagram and Facebook, the 21-year-old wore a white bikini from the collaboration with the words "Father" and "Son" across her chest. The bikini bottoms, not featured in Addison's photo, say "Holy Spirit" on the crotch.
The bikini retails for $100 and is described as an "incredible faith powerful healing bikini."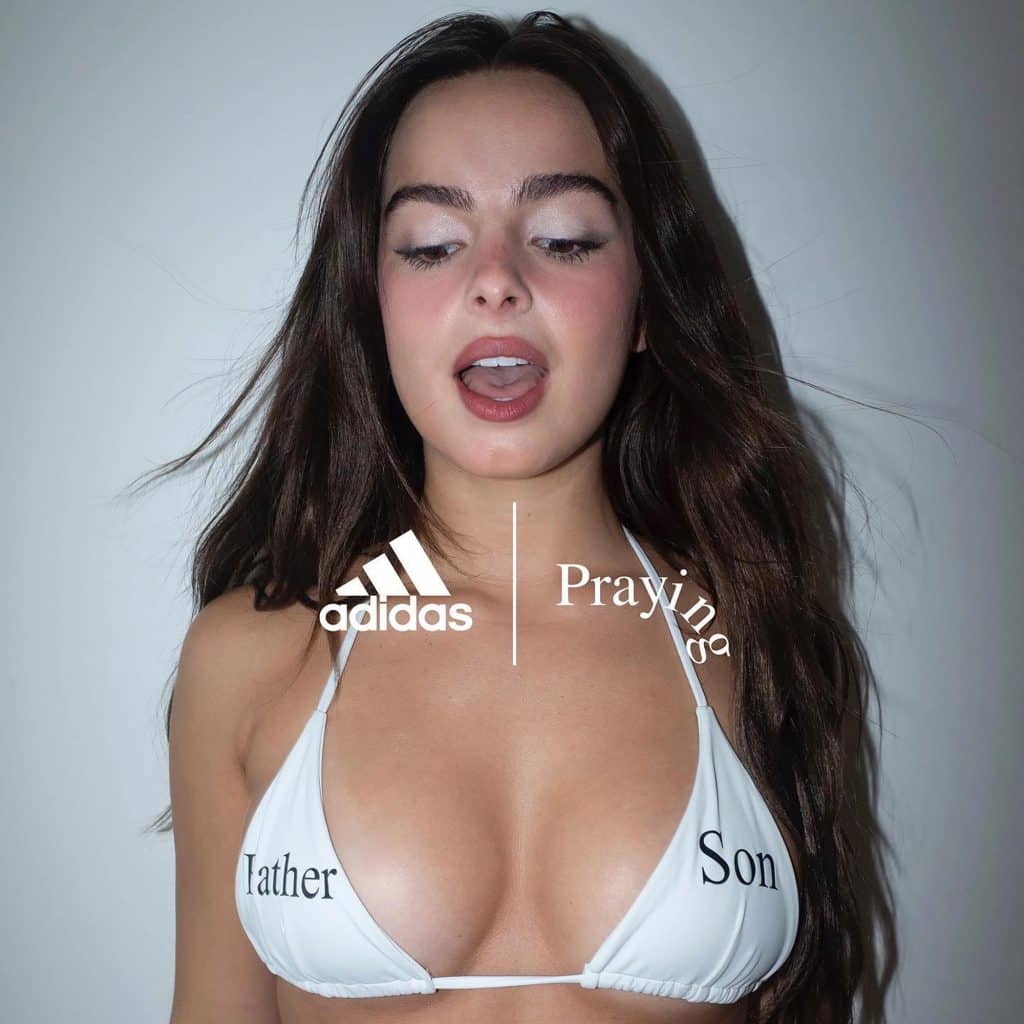 The photo quickly gained traction, with Christians criticising the young influencer for making a "mockery" of their religion.
"Not @adidas and Addison Rae blatantly making a mockery of Christianity," writes one Twitter user.
"It's wrong to disrespect religions until it [comes] to Christianity," writes another.
Others are placing blame on Adidas for releasing such a controversial collaboration with Praying.
"I woke up this morning and I was immediately hurt & disgusted. @adidas no longer has my support & @whoisaddison should've done better," writes @sammgans on Twitter, alongside photos of other articles of clothing from the collaboration. "This is Satan at work 100%. Where is cancel culture now?"
While Adidas has not addressed the controversy at the time of writing, the brand is slated to release a trainer collaboration with Praying this summer called Adidas Supernova Cushion 7.
The trainer will feature the Praying logo underneath Adidas' iconic three stripes.
Addison has removed the photo from her Instagram following the backlash.