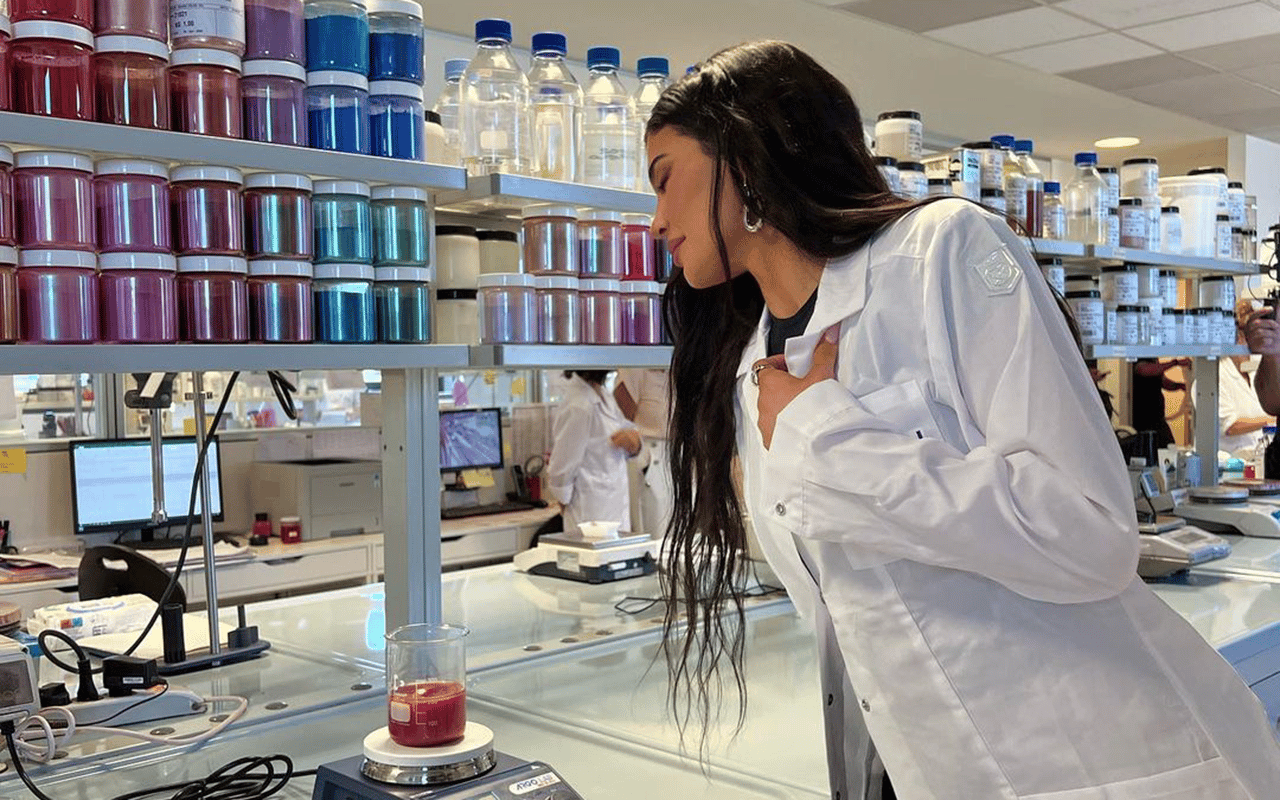 @kyliejenner
https://www.instagram.com/p/CgzUYopt3zC/
Kylie Jenner is defending herself against recent backlash online.
The 24-year-old beauty mogul has jumped into the comment section of a post by Kevin James Bennett after he criticised her recent Instagram series promoting Kylie Cosmetics. Kevin is a makeup artist and cosmetic developer known for calling out beauty brands and brand owners for unethical practices.
The photos in question show Kylie in a lab setting touching ingredients and mixing formulas without wearing proper PPE like gloves and a hair net.
"In the lab creating new magic for you guys," her caption reads. The mother of two also tagged her beauty brand, Kylie Cosmetics, in the caption.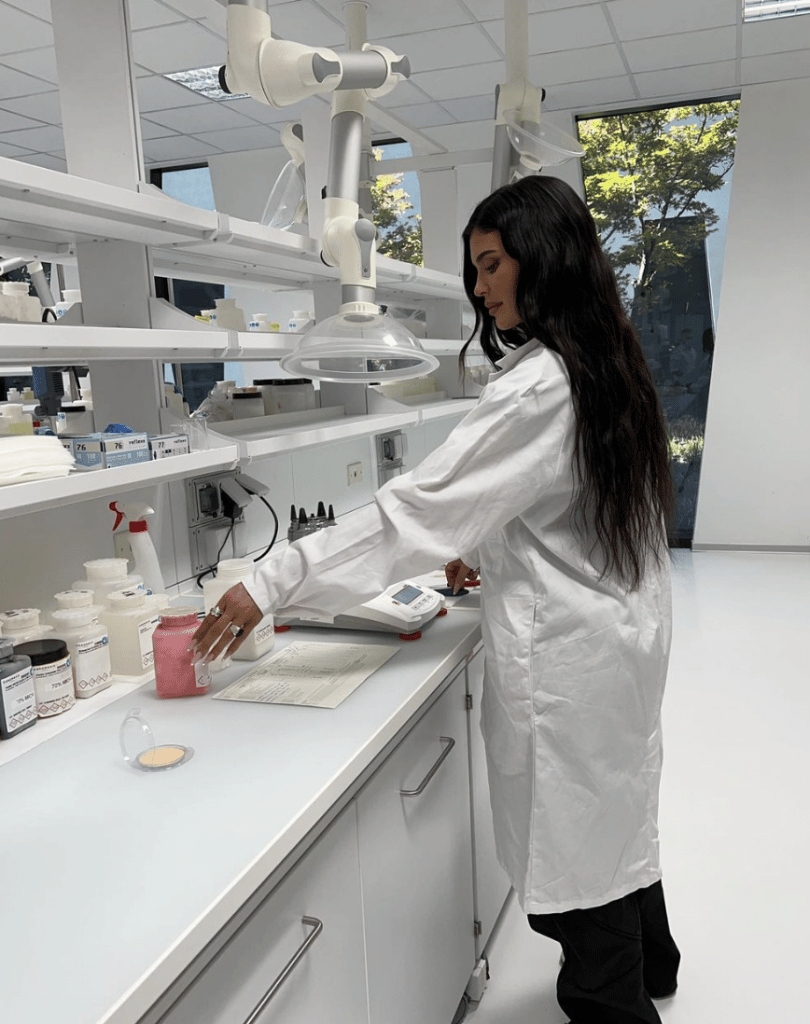 In response to the post, Kevin took to Instagram to criticise Kylie for "gaslighting" her followers into believing she is involved in the manufacturing process of her cosmetics brand.
"I'm a cosmetic developer and work with cosmetic manufacturers (and their labs) as part of my job," he wrote alongside screenshots of Kylie's photo and video series. "I have very short hair, and I've NEVER been allowed into the lab or onto the manufacturing floor without a hair net, shoe covers, mask…and disposable GLOVES."
"Kylie is gaslighting her followers into thinking she is creating cosmetics. And I'd like to know what ignorant manufacturer (in Italy) let her stage this photo-op in their lab and on the manufacturing floor – without following proper sanitation protocols. I need the name because I want to make sure my clients NEVER work with them," he continued.
"Folks, this is not the way we create cosmetics and misrepresents how our industry works. Credible manufacturers follow STRICT sanitation protocols to protect you."
Though she doesn't typically address online backlash, Kylie replied to Kevin's criticism in the comment section of his post, claiming her Instagram content was not taken in a "manufacturing facility" but rather, in a "small personal space" where she could create her own samples and shoot content that was "nowhere near the mass manufacturing".
"I would never bypass sanitary protocols and neither would any other celeb or beauty brand owner. that's completely unacceptable I agree," she wrote. "No one is putting customers at risk!"
She also said Kevin's post was spreading "false information".

Kevin did not back down on his stance, telling Kylie not to "break the rules that protect people's safety" for the opportunity to shoot content. "And don't lie about it when you get called out," he finished.

Kylie quipped back, writing, "Oh were you there Kevin? Ugh now I have to change my dog's name".
The beauty brand owner adopted her dog, Kevin, back in 2021.

Despite all the attention on Kylie, she is hardly the first celebrity to share content at a manufacturing lab without wearing proper PPE.
Just last month, Selena Gomez posted a TikTok visiting a factory that manufactures products for Rare Beauty. The video shows Selena mixing formulas without wearing gloves or a hair net, while several employees of the lab can be seen in the video wearing full PPE.
Ariana Grande has also shared content from her r.e.m beauty lab which shows several people, including the star herself, handling ingredients without wearing protective equipment.
Kevin has since posted about Selena's TikTok, noting that all celebrities should be required to follow the proper sanitation protocols regardless of how famous they are.
He also requested that both Kylie and Selena make public apologies.
Neither Kylie nor Selena have addressed his request or issued apologies at the time of writing.