@charlidamelio
https://www.instagram.com/p/CewtO7WJPTZ/?hl=en
https://www.instagram.com/p/CeyqfQ5FvK0/
Updated: June 14th, 2022
It seems the queen of TikTok is launching her own fragrance brand!
Charli D'Amelio has taken to TikTok to tease the launch of her latest venture, Born Dreamer, launching June 26th.
While her video is ambiguous, sharing behind-the-scenes clips from a photoshoot with only a tag to the brand's TikTok account in the caption, it appears the 18-year-old has sprinkled a few clues across her account in recent days, hinting that she might be launching a fragrance.
Last week, Charli posted a get ready with me TikTok, spritzing herself with an unidentified perfume at the end and appearing to intentionally keep the label covered with her hand. In her latest video, the creator shares clips of herself working with ingredients in a lab, seemingly testing different scents. She can also be seen sitting with a perfume bottle in a single BTS shot.
If this isn't evidence enough, the U.S. trademark for Born Dreamer encompasses cosmetics and fragrances.
The trademark owner is listed as IPCo Brands— an LLC incorporated in May 2021 with Charli D'Amelio, LLC listed as an active director and Marc D'Amelio, her father, listed as an "inactive director/officer". According to OpenCorporates, Marc was added as a director in May 2021 while Charli's company was added in September 2021.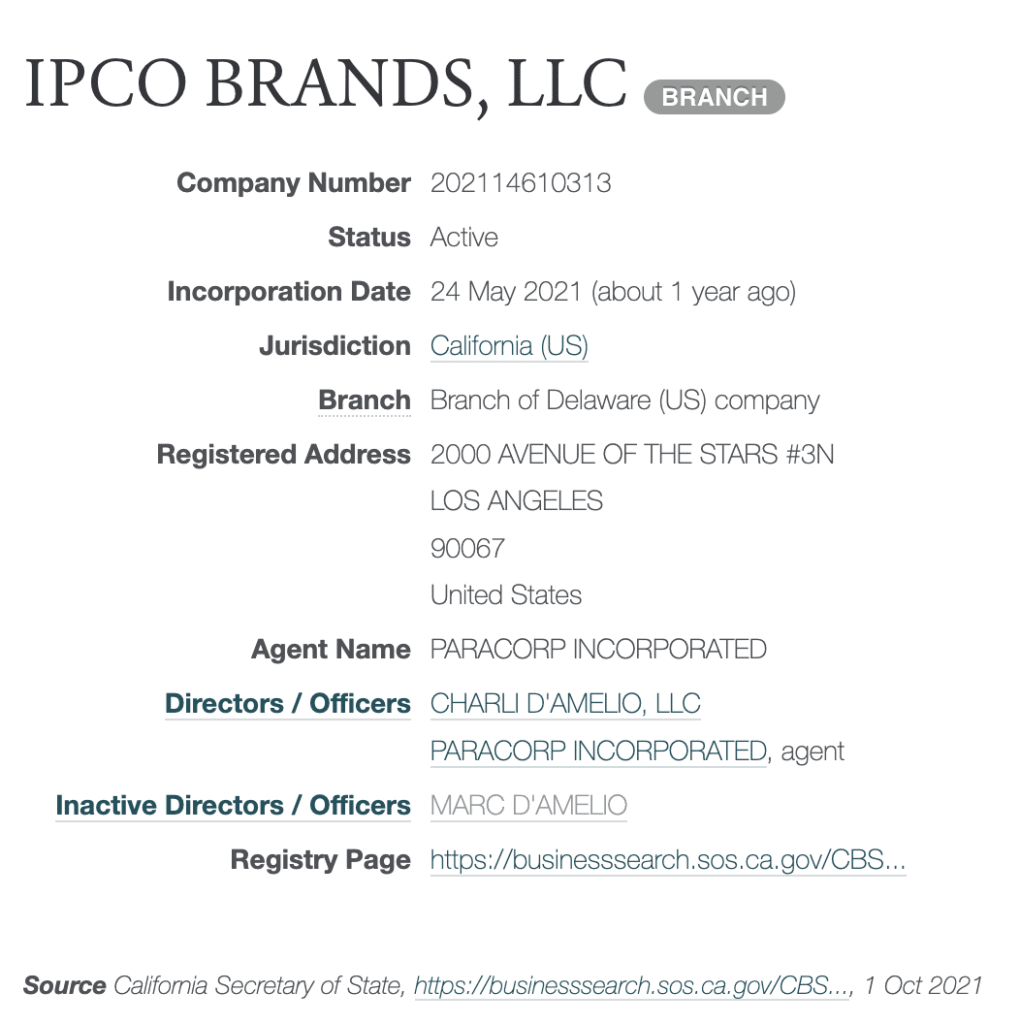 One day after posting her teaser TikTok, Charli officially confirmed that Born Dreamer is a fragrance via Instagram and exclusive interview with Allure.
The filed trademark, however, indicates she may also be launching cosmetics in the near future under the same brand.
Check back for updates on Charli's latest project.