YouTube / Trisha Paytas
Trishyland is gone for good.
The snark community dedicated to YouTube star Trisha Paytas was banned from Reddit on November 4th, after repeated copyright violations.
Established in October 2021, the Trishyland subreddit started after Trisha's falling out with fellow creator Ethan Klein. Trisha and Ethan co-hosted the Frenemies podcast together before Trisha left the show in mid-2021 over a wage dispute.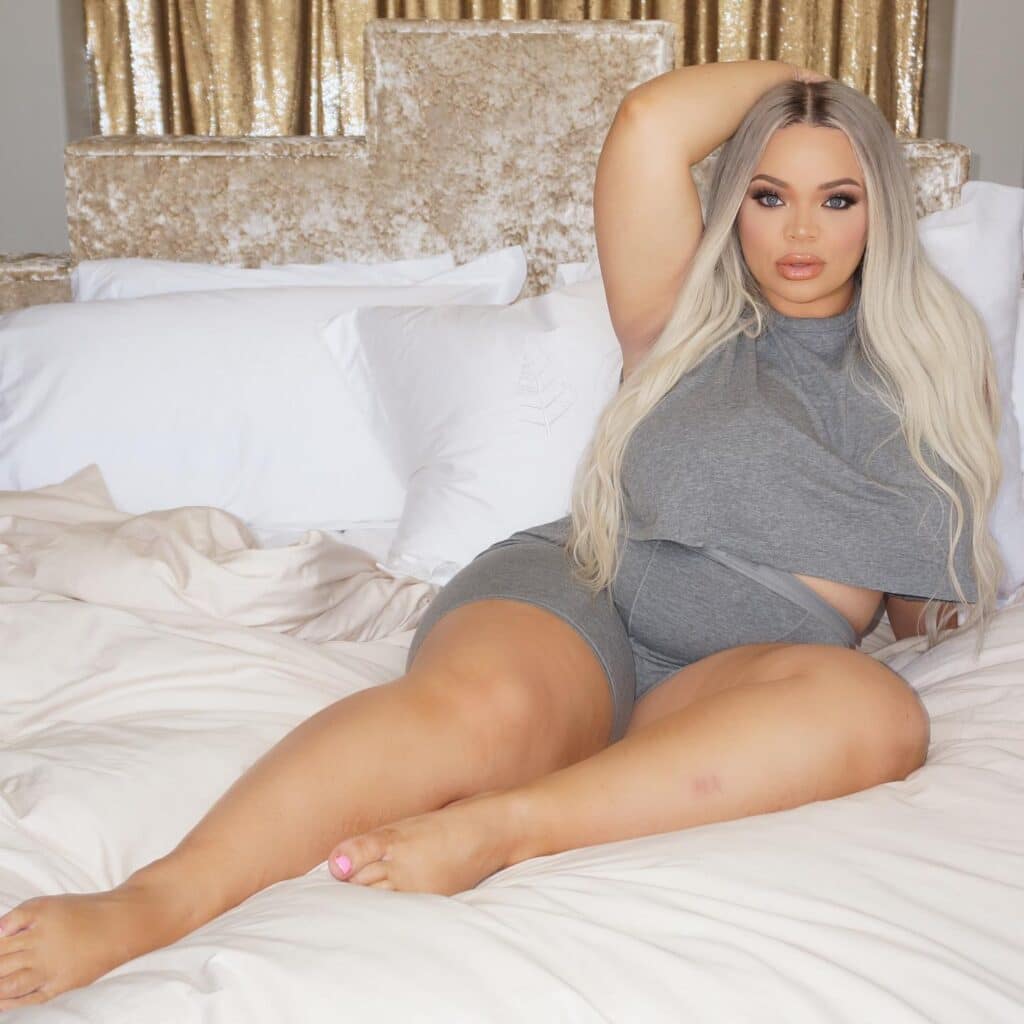 While the subreddit started as most snark communities do, with users posting news and speculation about Trisha (and of course, the occaisonal sarcastic joke and meme), Trishyland quickly descended into one of the most abusive subreddits on the platform.
Over the past year, Trishyland engaged in vicious attacks against the 34-year-old which only got worse after she got married and welcomed her first baby.
In a YouTube video discussing the ban, Trisha says the community posted incredibly personal information about herself and husband Moses Hacmon , including which hospital she was planning to give birth at, her doctor's information, details about her family members, and payment records on her property taxes.
When Trisha was undergoing fertility treatments, she claims that members of the subreddit called clinics around her area telling the facilities not to take Trisha and Moses as patients.
An April 2022 report by NBC News called Trishyland a "coordinated harrassment campaign" on the YouTuber, discovering posts dedicated to shaming every part of Trisha's body, sharing the hotel details while on her honeymoon, and encouraging each other to call child protective services on Trisha after her baby was born.
Trisha says she repeatedly reported the community on Reddit for bullying and harrassment, but nothing was ever done.
"I am thankful that Reddit did take something seriously [even] if it's the copyright, because you know what? I do put a lot of work into my videos," she says of the platform banning the community only after several copyright claims.
Though Trisha says many of the Trishyland members are still in her Twitter mentions sending hateful messages, she feels like this is a victory for all creators.
"It feels like I can breathe and be online again," she finishes. "Thank you."