@javonford16 / @kosas / @janethechemist
Concerned and confused customers have taken to TikTok to voice their concerns after allegedly discovering black mold in their Kosas concealers.
Founded in 2015, Kosas markets itself as a clean beauty brand for young people with the tagline "makeup for skincare freaks" and colourful branding.
As most internet mysteries do, concealer-mold-gate started on Reddit. 
In a post titled "I found mold in my Kosas concealer," user @veryangryorchards said that after 9 months of owning a Kosas Revealer concealer, it "started smelling like blue cheese." After a year, it caused an allergic reaction on her face and soon after that, she found "black spots" in the concealer.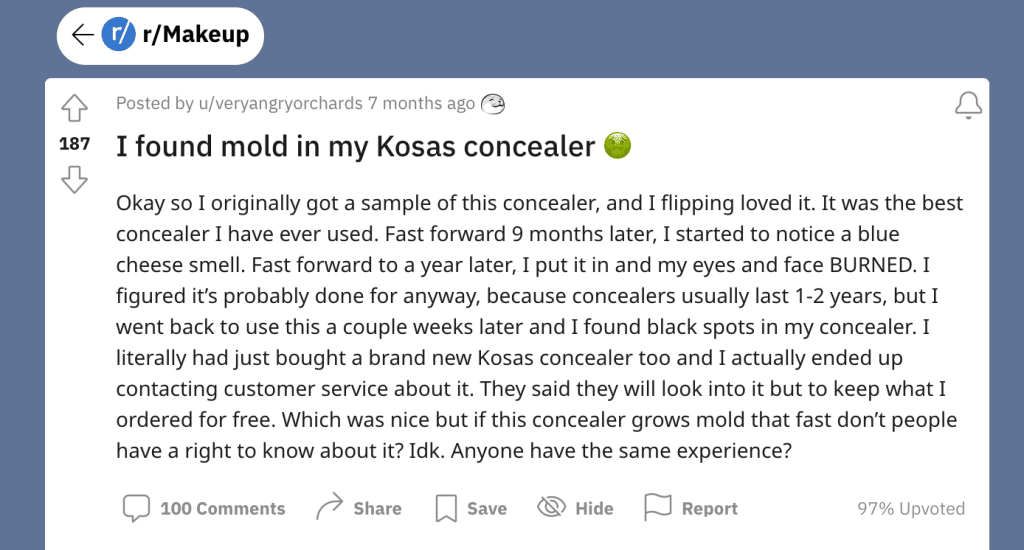 The user claimed they reached out to Kosas for an explanation and the brand responded that "they [would] look into it."
The original comment acquired 100 responses from other Kosas customers who allegedly also found mold in their concealers and the news eventually made its way onto TikTok in the past week, where users are now making videos smelling their Revealer Concealers to check for mold.
At the time of writing, the top videos under #kosasconcealer are all creators discussing finding black mold in their concealers.
Creator @jacklyndang has also claimed that since she stopped using the Kosas concealer, her skin has had fewer breakouts.
Though Kosas is far from the only beauty brand pushing 'clean' products, this mold scandal has sparked discussion about the realities of clean beauty and why makeup shouldn't be too clean.
Many customers on TikTok suggest that the alleged black mold in Kosas Revealer Concealers may be the result of the brand's resistance to using preservatives in their products, in an effort to keep them 'clean'.
Cosmetic chemist @janethechemist explains that "all products whether it's clean or not [have] to have preservatives in it and [have] to pass preservative efficacy testing. This means for every batch of concealer made, they have to pass a micro test in order to release it."
She goes on to say that Potassium Sorbate and Sodium Benzoate are Kosas' main sources of preservation and in her opinion, those "are not enough."
Jane thinks that the concealer, "might have passed [the micro test] at the time of batching, but we don't know if it passed micro at 3 or 6 months."
She also cautions that this doesn't mean that you have to throw out all of your Kosas products, but just to keep an eye out on its consistency and smell every now and then.
Another cosmetic chemist on TikTok, Javon Ford, says that based on the concealer's oil-based, non-irritating formula, we can "assume that the pH is around 4 to 5 if not 5, which would mean this preservative system would have to do a lot of extra work in order to kill or prevent the growth of any bacteria in the formula."
He explains that "this is usually assisted with a chelator — a compound that binds hard water ions," —which is not found in the Kosas Revealer Concealer.
"None of my bosses would ever let me pass up a formula like this without a chelator added. Either way, if it smells off or it looks off, it is off," he finishes.
Kosas has since addressed the accusations in TikTok comments, noting that they do use preservatives and that their products must pass preservative testing to go to market.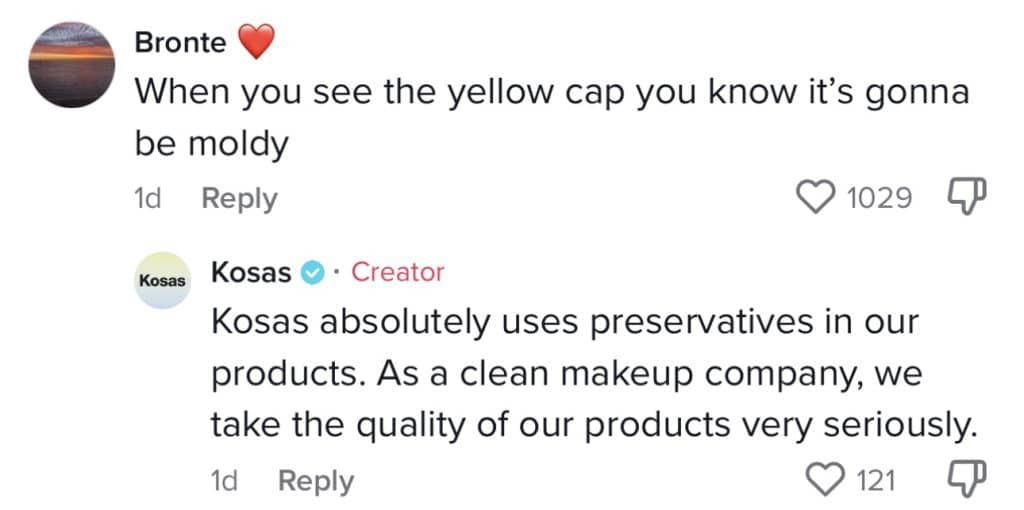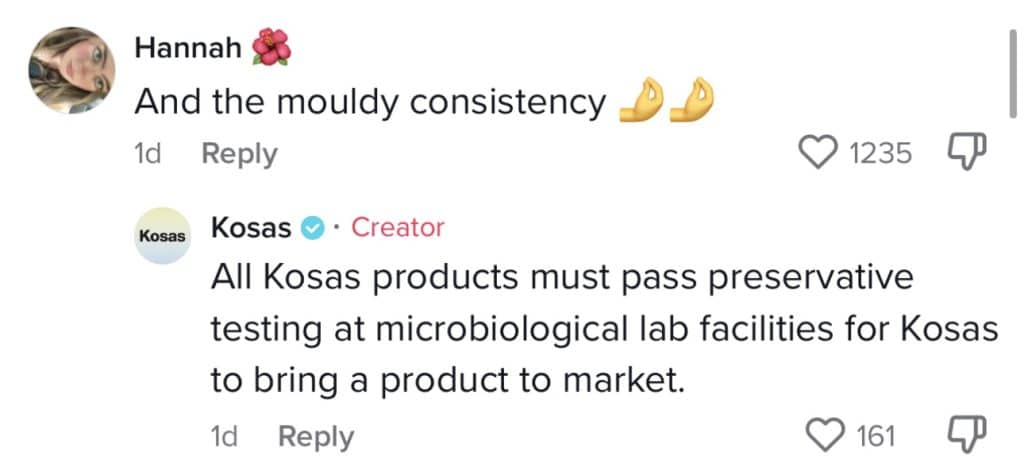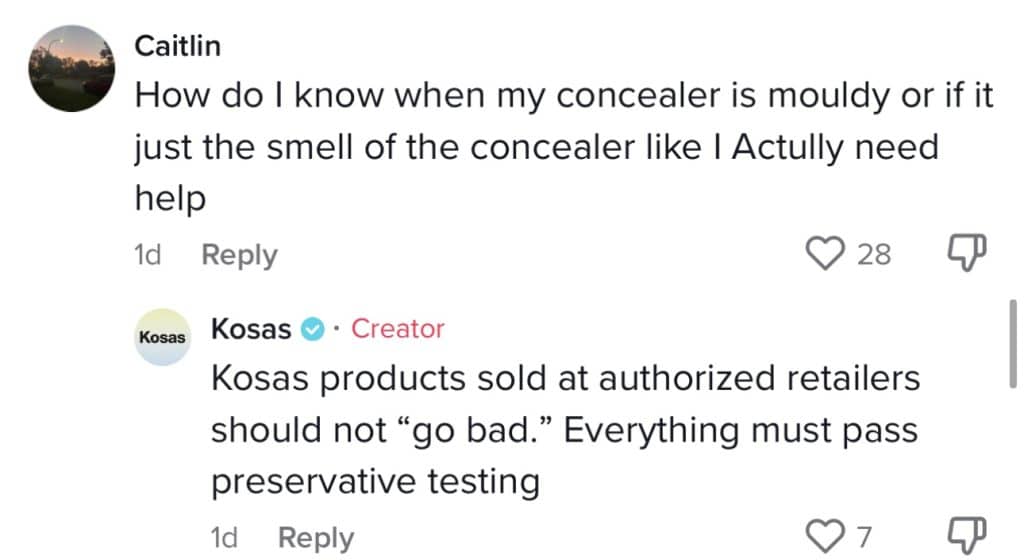 So while this might just be another example of TikTok running rampant with drama, it's always best to chuck out any makeup product that looks or smells a little funky.