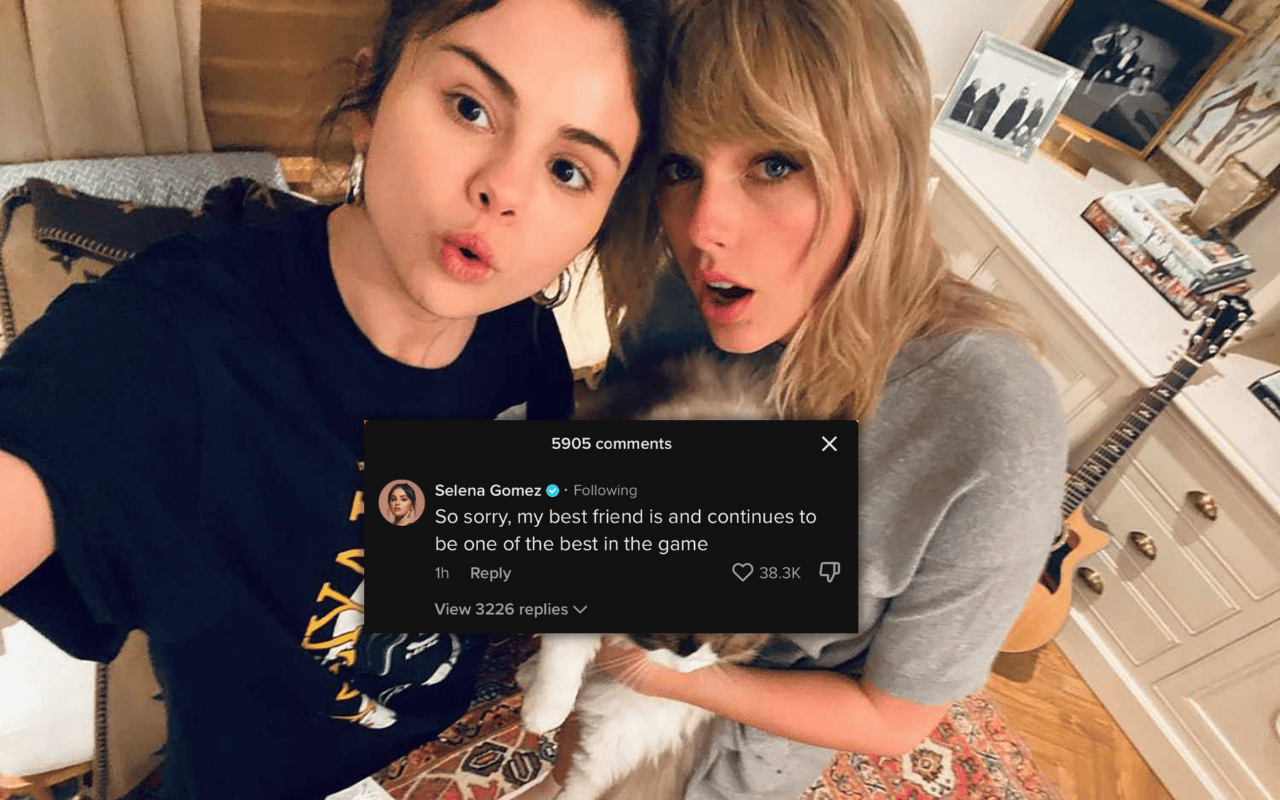 @selenagomez
Selena Gomez is defending her bestie.
The Rare Beauty founder reportedly took to the TikTok comments in a resurfaced video of Hailey Bieber shading Taylor Swift at an award show. In the video, which is clearly years old, Hailey makes a gagging face at the mention of Taylor's name while on stage co-presenting.
The video was seemingly posted to expose Hailey as a "mean girl". "THISS is real Hailey 'Bieber' mean girl // matona [bully in Spanish] // A Bully," the text reads over the screen.
On February 23rd, Selena reportedly commented on the video, writing, "So sorry, my best friend is and continues to be one of the best in the game."
The comment appears to have since been deleted.
Selena's comment comes off the back of a rumoured feud between herself and Kylie Jenner, in which Kylie was accused of publicly mocking Selena's eyebrows after Selena posted on TikTok debuting a fresh brow lamination and saying she wished she was as pretty as Bella Hadid.
Fans also suggested that Hailey was involved in the mockery after Kylie posted a screenshot on Instagram stories of a FaceTime call with Hailey where both women zoomed in on their eyebrows.
Selena and Bella both dated The Weeknd, while Selena was in a long-term relationship with Hailey's now-husband, Justin Bieber. Hailey has been a close friend of the Kardashian-Jenner family for years, hence why some fans were inclined to believe that Kylie would participate in mocking Selena in support of her friend.
Both Kylie and Selena denied that there was any drama between the two of them, however, Selena's recent comment on the resurfaced video of Hailey has some users questioning what is really going on behind the scenes with these stars.
After days of online drama, the singer announced on February 23rd that she will be taking a break from social media.
Though Selena said she'll be back online soon, her fans will understandably miss their fave as she takes some time to regroup from this drama.