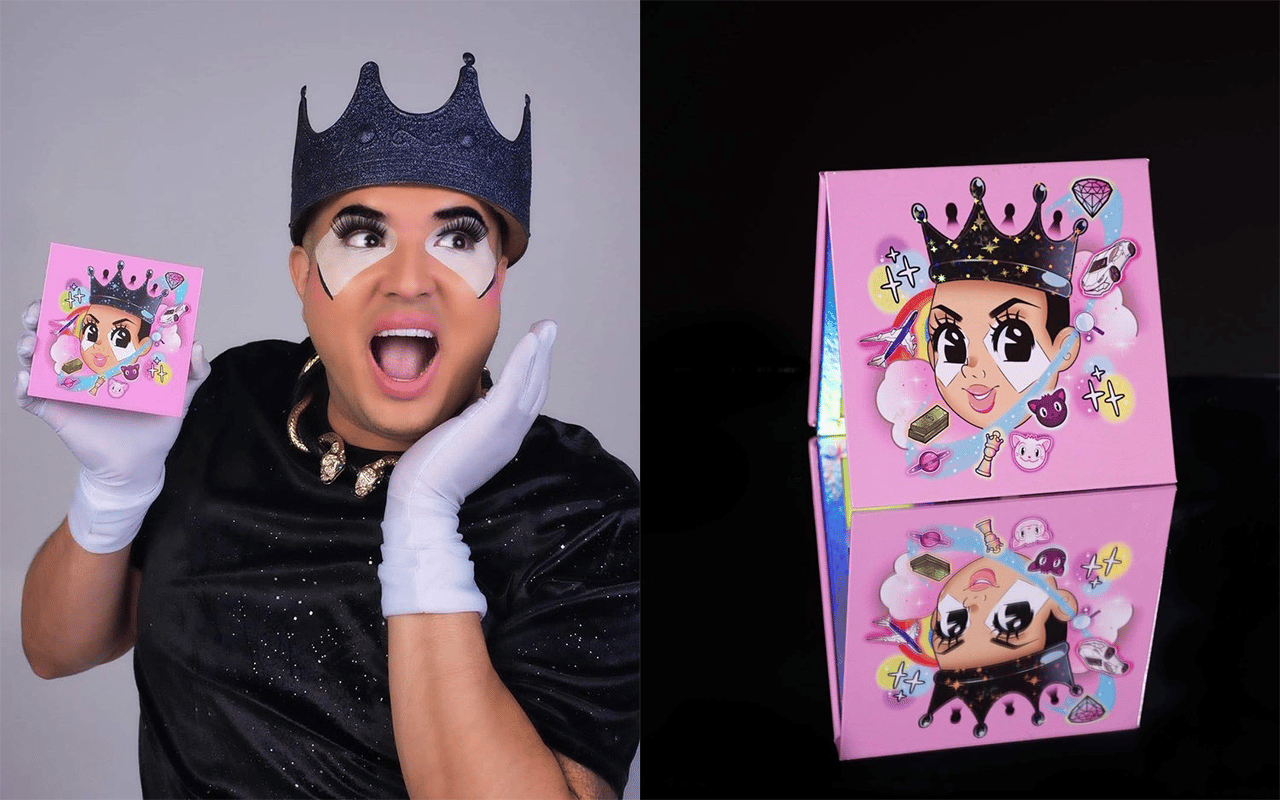 @spoiledlipscosmetics
https://www.instagram.com/p/CiNwytFpWv3/
Rich Lux has made a career out of talking about the online beauty community. Now, he's ready to be a part of it.
The YouTube creator revealed the launch of his new makeup collection, the Rich Lux Palette— a nine pan eyeshadow palette featuring ten bright hues for those who love colour (one pan splits between two shades).
The shadows pay homage to Rich's long-standing career as one of YouTube's most prolific drama channels, with names like "receipts," "tea," "problematic," and "exposed."
While the creator has worked with beauty brands in the past, including Gerard Cosmetics on two custom setting sprays, this is the first collaboration that Rich has launched under his own name.
Seeing as he rarely shoots a video without his signature makeup look, this foray into beauty seems like a natural step for the YouTuber— however, it hasn't come without its dumps in the road.
In April 2021, Rich faced backlash after he shared an Instagram story teasing a similar eyeshadow palette. The palette featured a cartoon drawing of Rich on the front packaging and eight bright shadows inside. Many shade names were also the same as his current palette.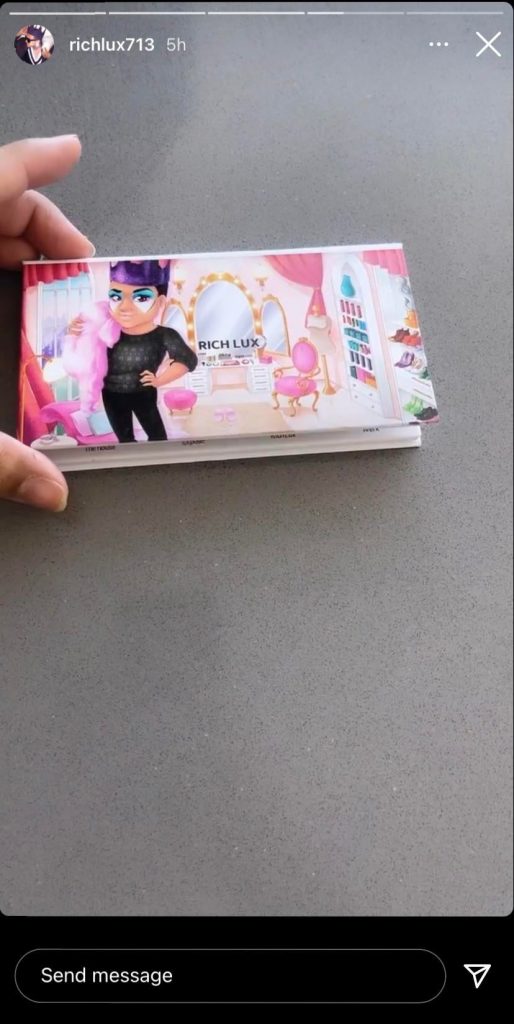 Upon posting this story, users on Reddit claimed the palette was created via the private-labeling company, Beautonomy. One user said they even re-created the palette themselves on the website as proof.
Shortly after this Reddit thread went viral, fellow drama channel Paige Christine posted a video in which she shared text messages from Rich explaining that the palette he posted on his Instagram story was "for a video I'm working on where you can make your own palette online" and that it was not intended to be sold— putting that discourse to bed.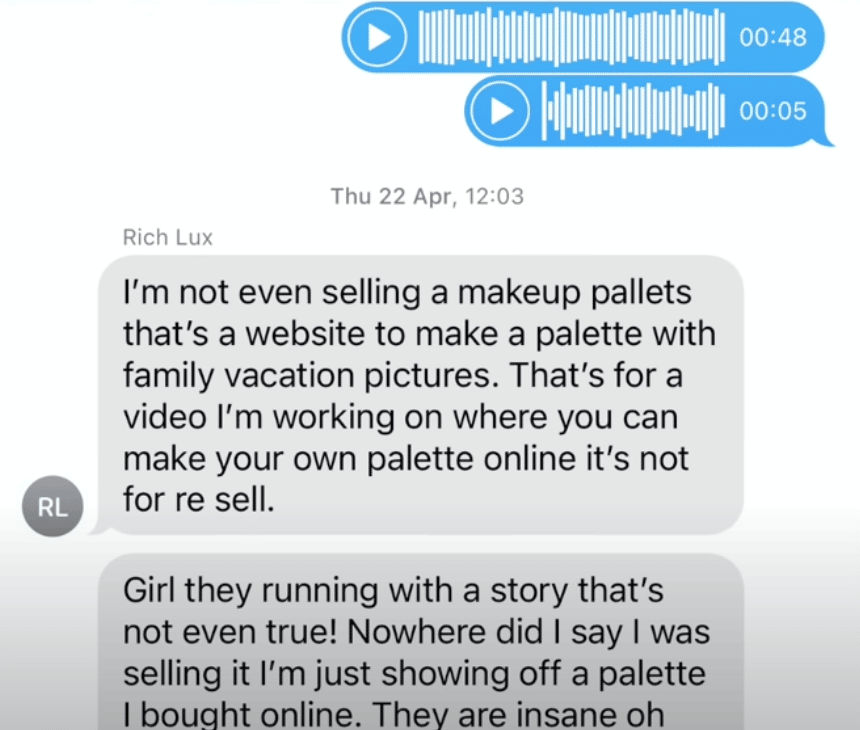 Despite that hiccup, fans of Rich are excited about his new plaette launch, flooding the comment section on his YouTube reveal and Instagram posts with love and support for his big step into beauty.
The Rich Lux palette, available from today, is a collaboration with Spoiled Lips Cosmetics and will be sold on their website for $38 USD.