Beloved nail care brand OPI has found themselves on the receiving end of backlash for a polish name deemed sexist.
The shade in question is called "Kiss Me I'm Brazilian" — a warm hot pink available across their lacquer, gel, and pro powder collections.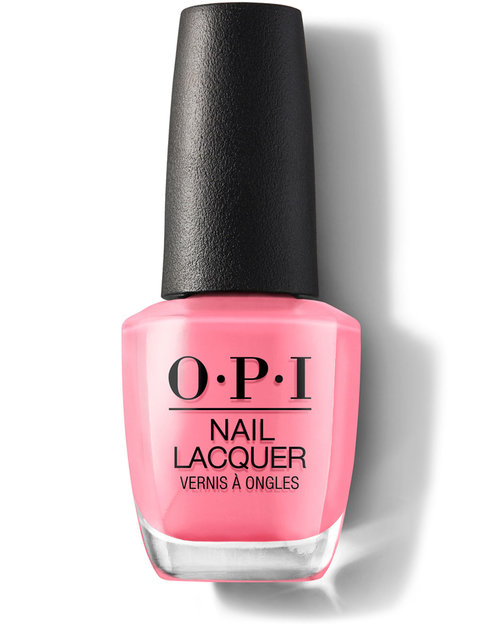 Though it doesn't appear to be a new addition to OPI's shade range (reviews date back six years), the name began circulating Twitter and Reddit in the last 24 hours, calling attention to its potentially harmful message and prompting an outpour of feedback across the brand's website and social media.
"As a Brazilian woman I find the name of this color extremely offensive and reinforcing of stereotypes that have [haunted] Brazilian women wherever we go," writes one review. Despite OPI's notoriously good formula, "Kiss Me I'm Brazilian" currently sits at 1.3 stars on their website.
This sentiment is echoed across nearly 50 reviews, with women around the world criticising the brand for capitalising off the sexualisation and objectification of Brazilian women.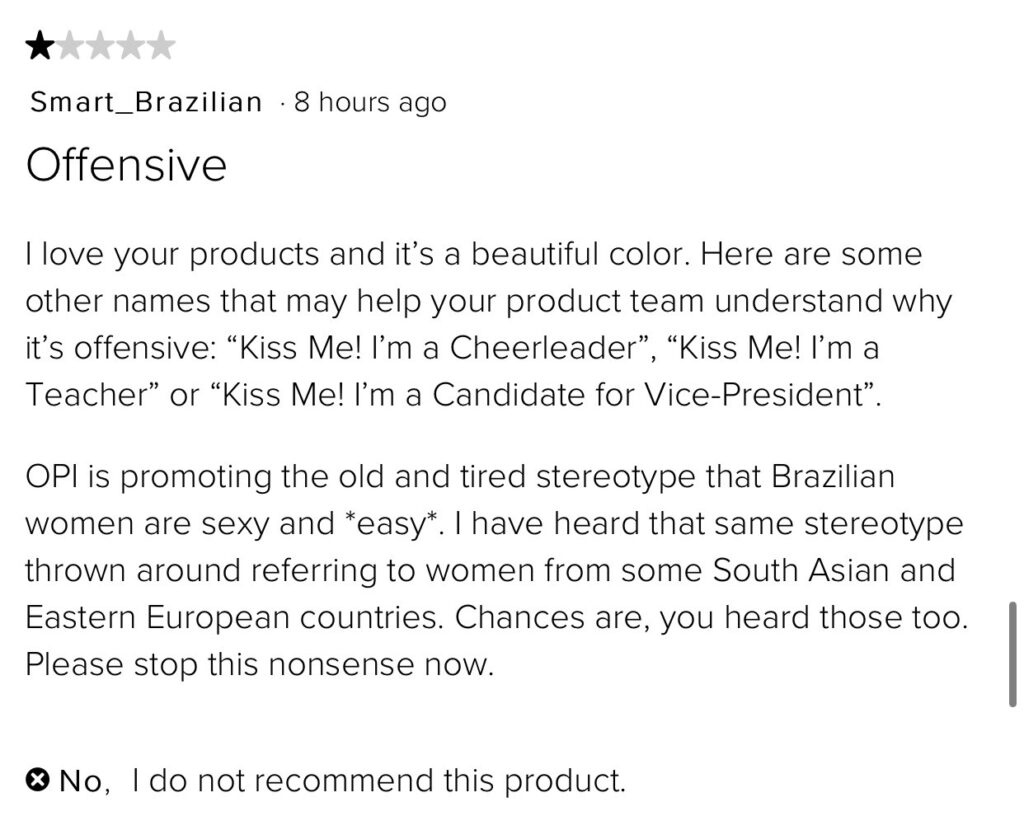 While some are comparing the name to the popular St. Patrick's Day catchphrase "Kiss Me I'm Irish," others are quick to shut this down, explaining that Brazil has a devastatingly high rate of violence against women— with one woman being raped every 11 minutes. Reports reveal that number is likely much higher, however the country's misogynistic culture prevents victims from coming forward.
"This company is ready to make money over an oppressive prejudice towards Brazilian women and all the women in the world," writes one reviewer. "With attitudes like these, we are 'ready' to suffer any kind of abuse without complaining. It's a shame. This is ABSURD."
Critics have also taken to OPI's Instagram page to share their thoughts on the shade name. "It is unacceptable that in 2020 a worldwide famous brand like OPI endorse the wrong stereotype of Brazilian women. This is an idea that us, Brazilian women, are fighting against for so long," user @acarinesantos commented.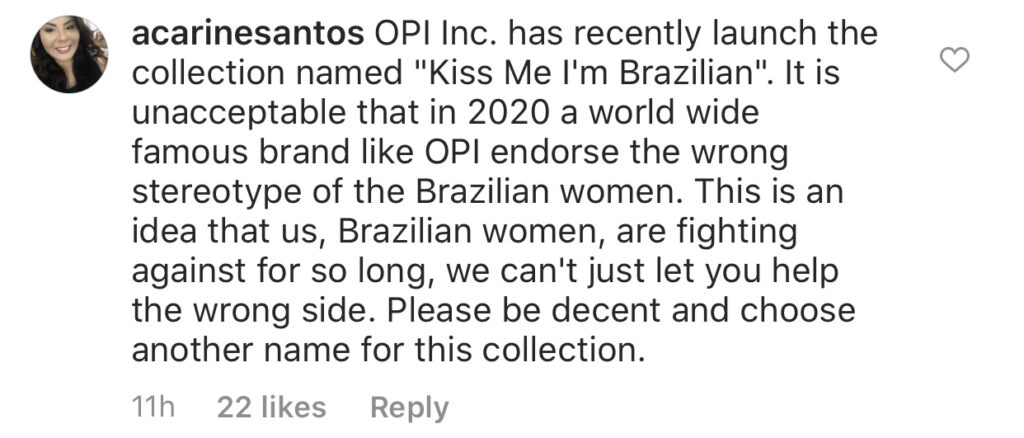 The same user has also created a petition encouraging OPI to consider a name change. The petition currently has over 3,000 signatures and counting.
Many have come to the brand's defense, claiming OPI is known for their shade names that often push the envelope.
OPI has not responded to a request for comment at the time of publication.