@microsoftau
Here's a scenario we're all too familiar with: It's the day before a final paper's due and you decide it's probably time to start. You head to the library and settle in with your laptop, coffee, and snacks, ready to bury yourself in work for the next eight hours only to realise your computer's on low battery. You rummage through your bag expecting to make contact with the cool plastic cord that's about to solve all your problems— the only thing standing between you and an A+. (Okay, probably more like B- but we're imagining here.)
Suddenly, a wave of panic washes over you as your fingers can't grasp the lifeline.
You realise you didn't bring a charger. Your laptop's about to die. And now you'll have to write your B- paper from home.
But luckily, this all-too-familiar scenario doesn't actually have to be familiar anymore.
Introducing: Microsoft's new Surface Laptop Go.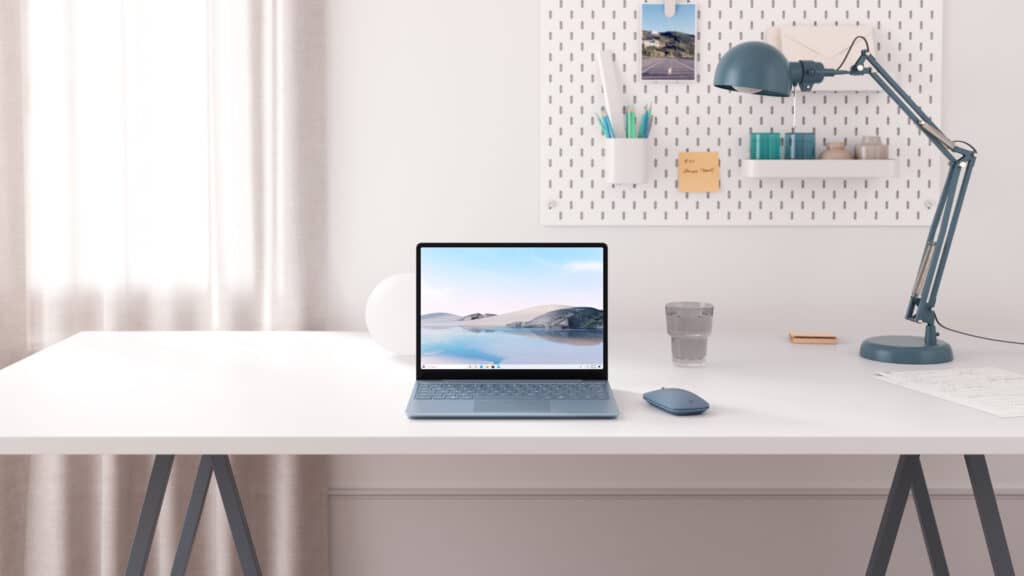 Starting at just $999, Microsoft's Surface Laptop Go is the laptop every Gen-Z needs.
Weighing only 1.1 kilos, this affordable laptop is ideal for students and young professionals on the move. Available in three aesthetic neutral tones— Ice Blue, Sandstone, and Platinum— the Surface Laptop Go combines the sleek style and performance of the Premium Surface with a unique light-weight feel, enabling you to work from anywhere without breaking the bank (or your back lugging it around!)
Other features include an interactive touch screen, a 10th Gen i5 Intel® Core™ processor so you can smoothly run multiple apps at once, and a built-in HD camera to keep you looking sharp on Zoom (if you ever turn your camera on, that is.)
Most importantly, the Microsoft Surface Laptop Go boasts over 13 hours of battery life. Yes, thirt?een? hours?.
So you'll never be trapped at the library without a lifeline again.
Shop Microsoft' new Surface Laptop Go here.
If we reference a product or brand on-site, we think it's pretty cool. However, if you click on a link or buy a product through this article, we may get a small commission.