@lilireinhart
Lili Reinhart is done with internet trolls.
The Covergirl ambassador went on a Twitter rant this morning possibly in defense of longtime boyfriend Cole Sprouse after #ColeSprouseIsOverParty started trending on the platform.
The trending hashtag, which has garnered thousands of impressions in 24 hours, is thought to be in response to rumours that circulated in April claiming Cole had cheated on Lili with model Kaia Gerber.
At the time, Cole responded in a statement on his Instagram stories, saying people were sending his friends and family death threats because of the cheating rumours. While he did not directly confirm nor deny if the rumours were true, his statement hasn't seemed to stop the haters from speculating.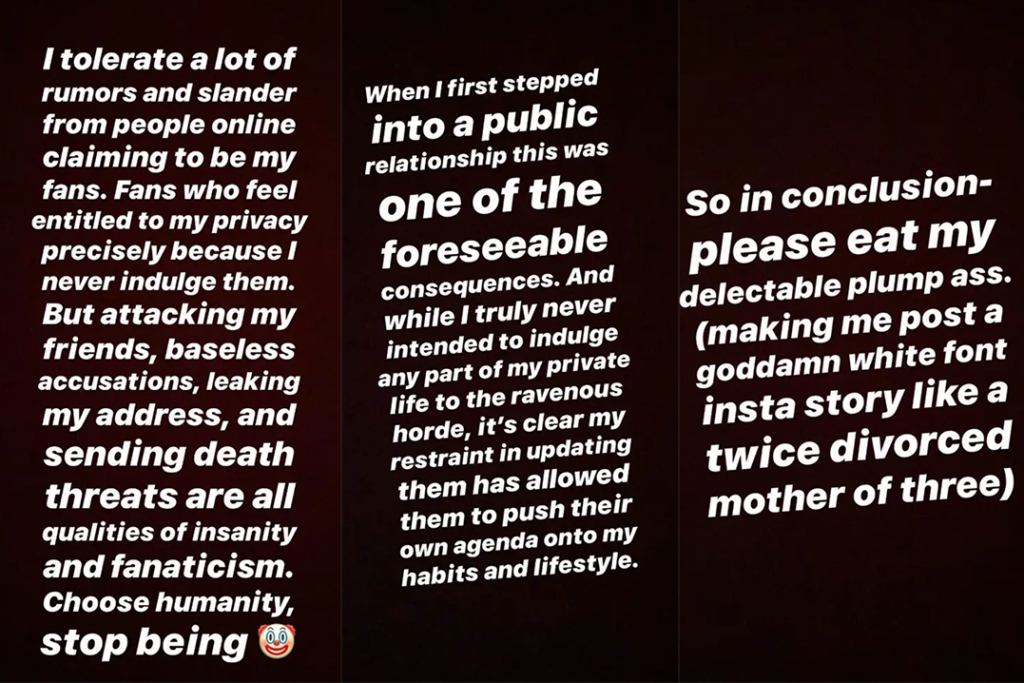 Now, Lili is joining her beau (or ex-beau…this part is still unclear) on the crusade against keyboard warriors.
In since-deleted tweets, the actress started off by saying Twitter is a "vile place" and internet trolls are the reason public figures choose to keep their relationships private.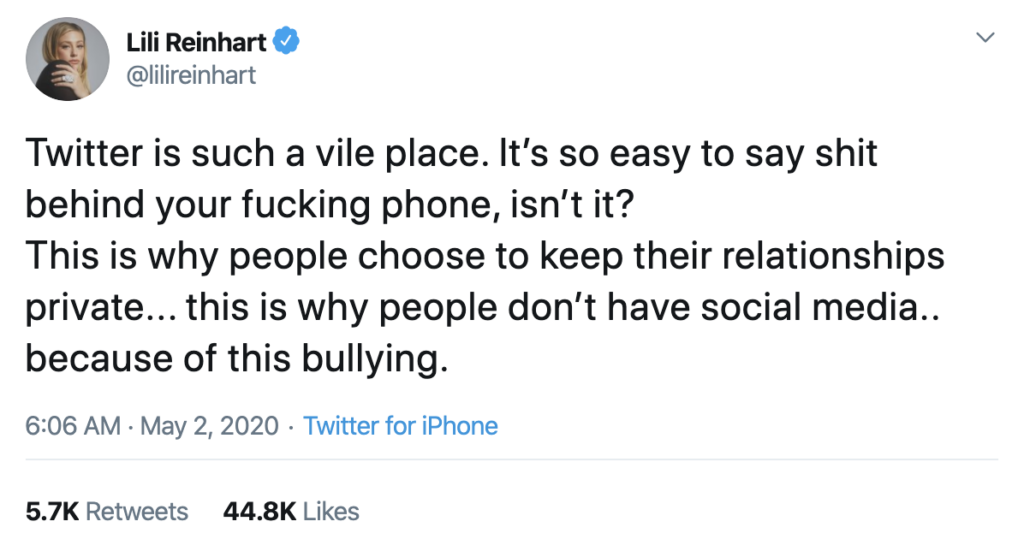 Lili went on to tell those jumping on the trending hashtag that should "reassess" themselves because spewing hate at someone you don't know online is "really fucking sad."
"It's easy to criticize someone and spew hate because it makes you feel like you have some sort of power over them. Truth is… you don't. Saying you hate someone or don't like them gives you absolutely no power over them," she wrote.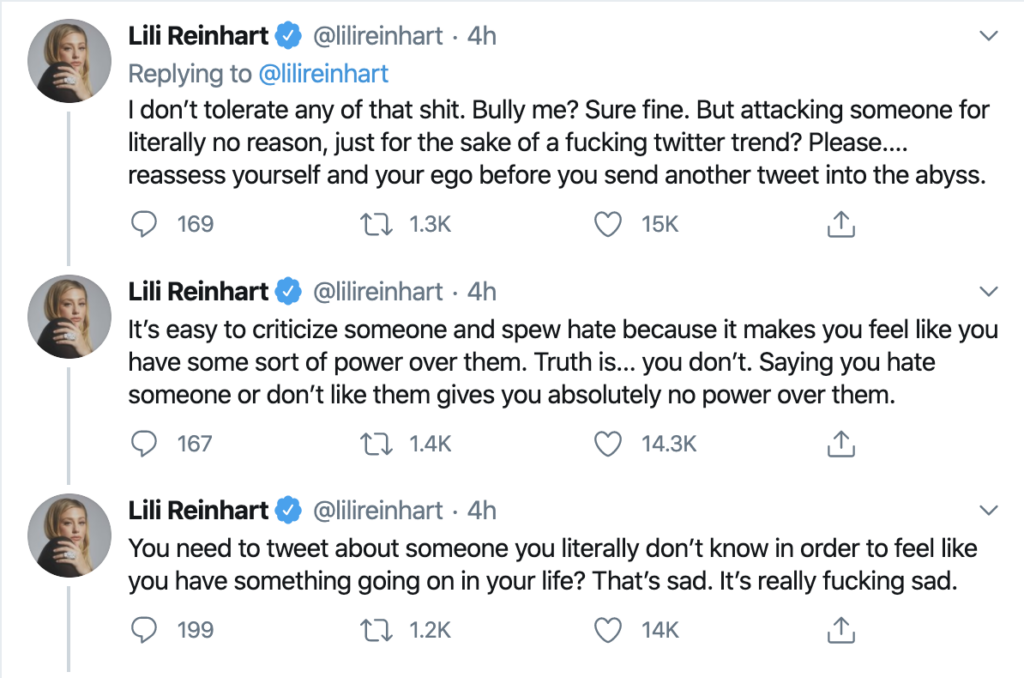 She continued by saying that if you're looking for validation from trying to tear someone down on Twitter, find something better to do with your time.
"I refuse to keep my mouth shut about things like this," she said. "You have no idea how destructive this can be to someone."
Lili ended by calling cancel culture "abusive" and that anyone who participates in it needs to seek help.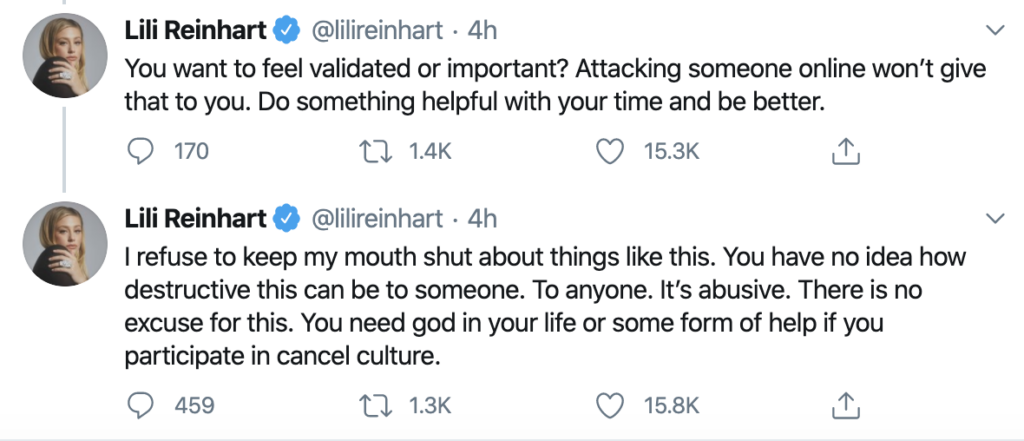 And honestly, we couldn't agree more.
You?tell?'em?girl.?