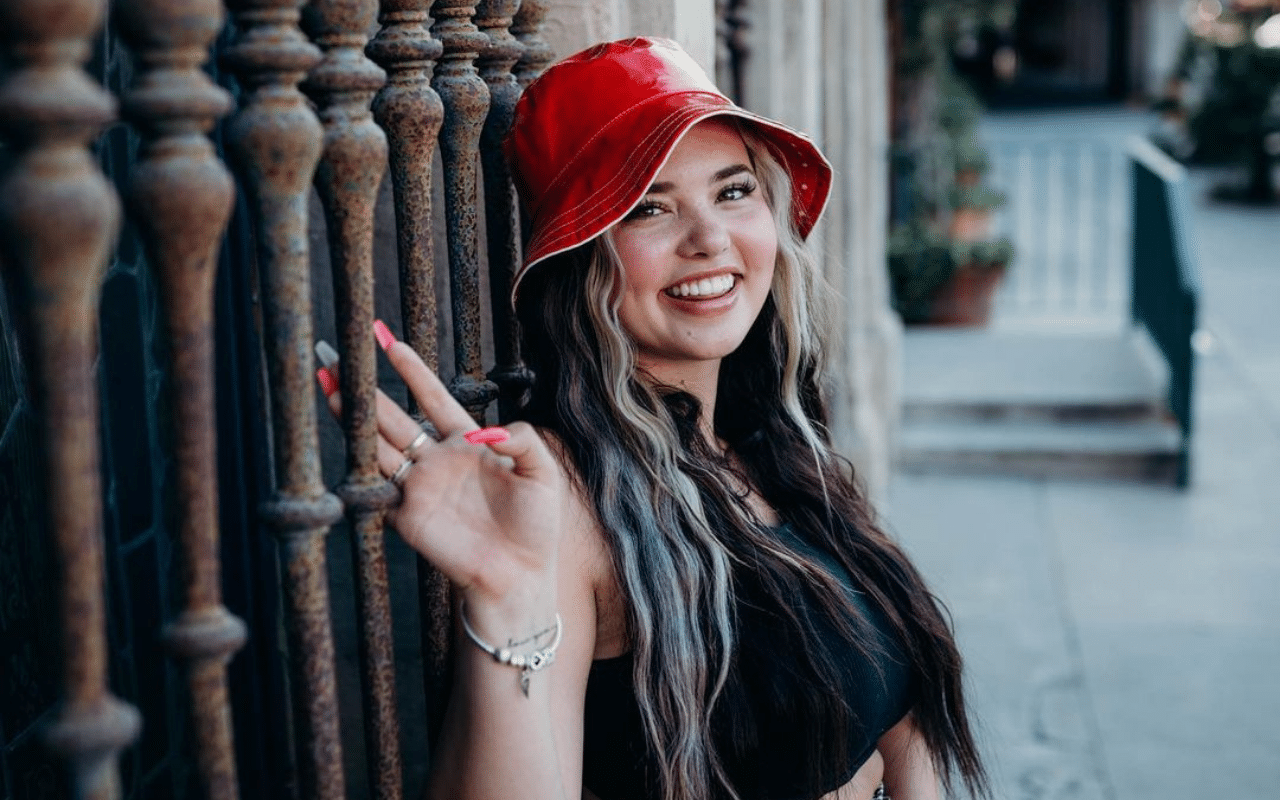 @laurenspencersmith
If you've been on TikTok at all in the past two months, you've probably seen countless videos of girls lip-synching their hearts out in the bathroom to the lyrics, "I want all the tears back that I cried". That song would be 'Fingers Crossed', and the artist would be Lauren Spencer-Smith. 
Who is Lauren Spencer-Smith?
Lauren is a Canadian artist who appeared on American Idol in 2020. She has been releasing music as an independent artist since then, and would frequently share her original songs to her followers on TikTok.
The 18-year-old first posted a teaser of 'Fingers Crossed' to TikTok in November 2021. Her video was met with viral success, becoming a trending sound with now over 24 million views.
Fans flooded the comments section asking Lauren to drop the full song, with Lauren telling the BBC, "It went crazy. I was getting message after message in such a short period of time".
Lauren quickly delivered, releasing 'Fingers Crossed' in early January, and it's all gone upwards from there.
From TikToker to Chart-Topper
Since the single's release, 'Fingers Crossed' has shot up in song charts around the world. The hit broke into Spotify's top ten in Australia, New Zealand, Canada and USA, and holds the number one spot in Ireland and the UK.
Lauren has been sharing the whirlwind weeks following the song's release on her TikTok, from her reaction to hearing 'Fingers Crossed' played on the radio, to posing in front of a billboard bearing her name in Times Square. 
Fans and critics are already comparing Lauren's success to the astronomical rise of Olivia Rodrigo's 'Drivers License', which topped charts this time last year.
The Power of TikTok
Lauren is the first to credit TikTok for the success of her mega hit.
"I love the platform and I love social media. […] It's just so helpful with my industry," she told the BBC.
Like Lauren, many aspiring artists have had their breakthrough by posting teasers of their originals on the video-sharing app. Think Jenna Raine's 'See You Later (Ten Years)', or Tate McRae's 'You Broke Me First'.
And we're so here for it— if TikTok is bringing us untapped talent, keep it coming!