@amyandbeyond / JustPearlyThings
Hannah "Pearl" Davis of the anti-feminist YouTube channel JustPearlyThings is reportedly being sued by a former podcast guest.
Amy Rhiannon appeared on Pearl's live podcast 'The Pregame' in March 2022 alongside another guest. Throughout the nearly 4-hour long episode, the three debated whether a person's number of previous sexual partners should matter to the person they are currently dating. They also discussed cheating, feminism, sexual orientation, abortion, and whether it's solely the woman's fault if she gets pregnant from a sexual encounter.
Amy went up against Pearl from the "feminist" viewpoint— a label the podcast host used to market the episode in clipped segments on her YouTube channel under title names like "DEBATE: Should Men Be Blamed For LEAVING Women Who Gain 50+ Pounds? | Feminist vs. Pearl" and "Delusional Feminist THINK Men Have it EASY".
Amy also opened up throughout the episode about her family trauma.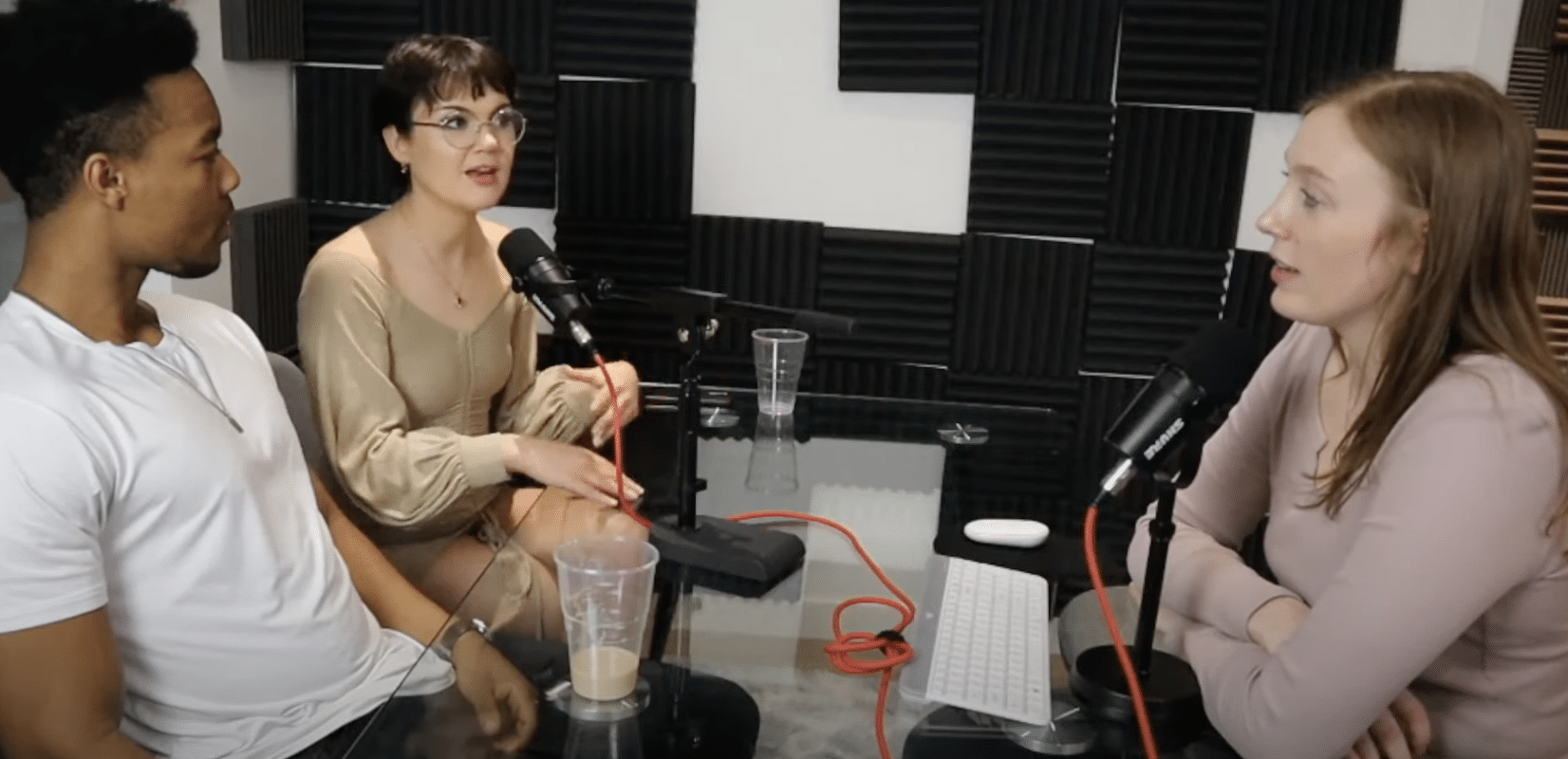 One year later, Amy— a UK citizen— claims she is taking legal action against the American creator for the damage Pearl caused her following her appearance on 'The Pregame'.
Pearl has been referred to as the female Andrew Tate, and her audience largely reflects extreme and hateful beliefs against women and people who stand up for women's rights. Pearl's comment section from the episode features hundreds of comments about Amy's relationship with her father, her sexual history, and her "feminist" ideology (most people look like feminists compared to Pearl).

In a TikTok video posted on April 12th, Amy revealed that she has been working with a legal team at Cohen Davis— a law firm that specialises in "internet law matters"— over the past year and is now bringing this to the public so she can raise money for "the next part" of her case against Pearl.
"I want to make it clear that I won't be attacking Pearl, who I will be referring to by as her legal name, Hannah Davis. This case has nothing to do with her as an individual, her beliefs or views. It focuses solely on bad business practices that she implemented, which in turn violated my personal rights and UK laws and the subsequent damage and harm she caused with some knowing intention," Amy said.
Amy went on to say that her case against Pearl has escalated from a civil matter to a criminal one with police involved.
"The image of me that Hannah attempted to portray online is false, defamatory, and could not be further from who I am," she continued. "I am legally and formally recognised as a vulnerable adult. I have autism and borderline personality disorder, both of which Hannah was aware of."
Amy directed users to her GoFundMe page, where she is attempting to raise £7,000 in her fight against Pearl.
In the description, Amy says she was deceived into appearing on 'The Pregame' podcast by a person she trusted. "I did not sign any documents- no contract, waivers or release forms," she writes. "In addition, the 'recruitment' method used has been identified as violating the terms of The Fraud Act 2016, with the result being the blatant exploitation of a vulnerable adult for humiliation and commercial gain."
She shares some details about her mental health journey before explaining that she "relapsed into suicidality" as the result of Pearl's actions towards her following Amy's appearance on the podcast.
"There are grounds to believe I was specifically targeted/discriminated against under vulnerabilities or protected characteristics," she writes. "Hannah Davis does not get to determine who is worthy of dignity and respect and who is not. She does not get to profit off of the exploitation of the rights of others or diminish their vulnerabilities or invalidate their identities."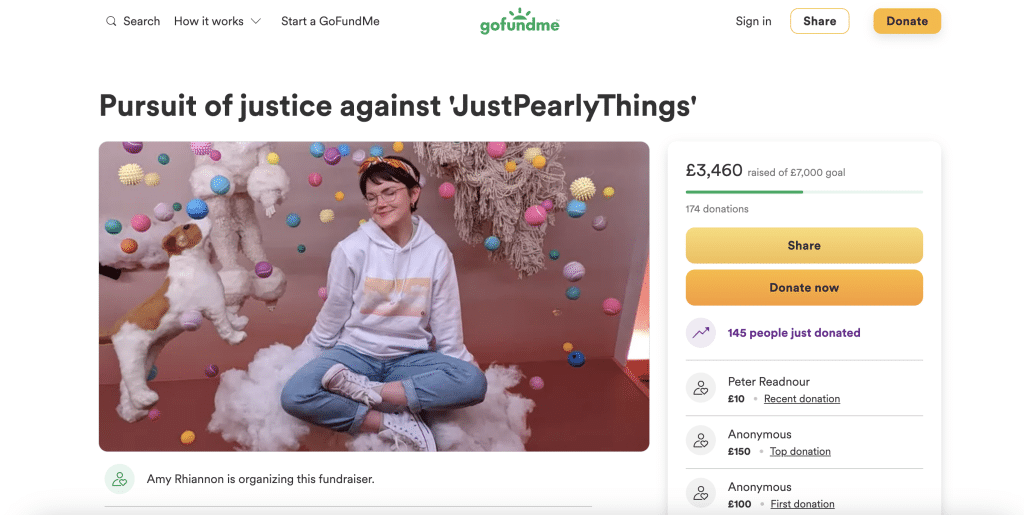 Amy has raised over £3,500 at the time of publishing. You can find her GoFundMe page here.