Instagram / André Marhold
https://www.instagram.com/p/CENTuqcBApo/
https://twitter.com/defnoodles/status/1311431257067151360
https://twitter.com/defnoodles/status/1311557317972815873
https://twitter.com/defnoodles/status/1311845340828459008
https://twitter.com/defnoodles/status/1311851918679896064
Looks like the honeymoon is over for Jeffree Star and his new boyfriend, André Marhold.
Just one month after making headlines for his rumoured romance with the basketball player, Jeffree confirms the two have split over André's alleged lies.
"Sometimes, when you meet people — surprise! They're not who they say they are," the beauty mogul shared on Instagram stories Wednesday. Without naming André specifically, Jeffree explains that the person he's been seeing turned out to be a "whole different person" than who they claimed to be.
The two began seeing each other in mid-August.
The YouTuber goes on to say that one week ago he discovered André secretly "had no job, no money, not even a bank account." He then reveals that André allegedly stole designer items from Jeffree, including Louis Vuitton luggage, backpacks, and sunglasses.
Jeffree claims that despite being kicked out of his house, André has continued posting on social media as if the two are still together. The viral star even left a public comment on André's Instagram photo calling him a "lowlife." The photo has since been deleted.
Now, André has seemingly responded to Jeffree's allegations on his backup Instagram page.
"No job, no bank account? Right," he wrote on IG stories, followed by laughing and trash can emojis.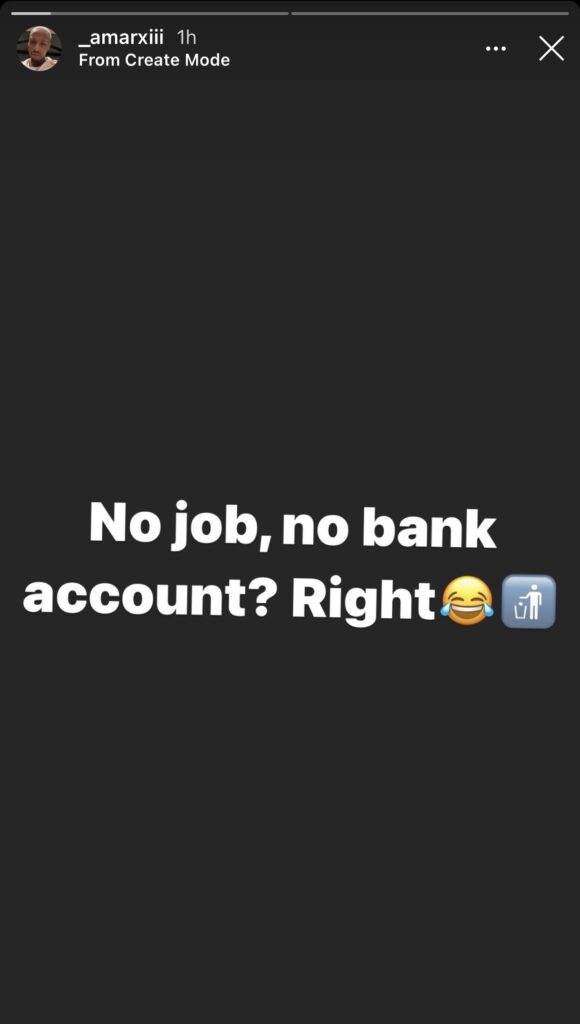 "Ima just leave my page public for another hour, then go private and really let these people know about you," he continued. "YOU & ME BOTH KNOW YOU DON'T WANT THAT? SO JUST DELETE THE VIDEOS AND CALL IT."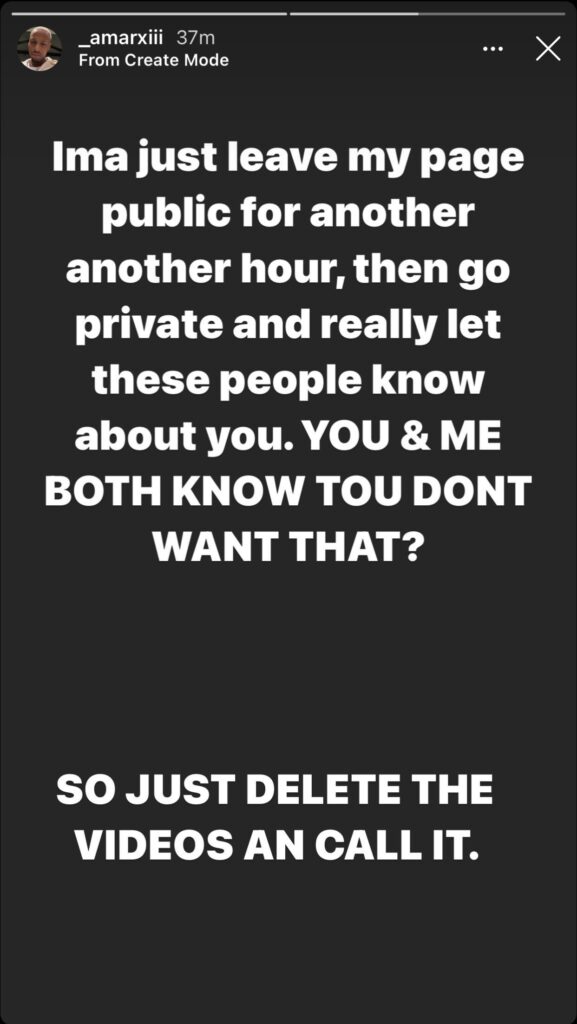 The athlete has also poked fun at accusations, changing his IG caption to shade Jeffree, writing, "THIS IS WHAT BEING A GUY WITH NO BANK ACCOUNT AND NO JOB COULD GET YOU."
Fans are also not entirely convinced that Jeffree's story is legitimate. Shortly after news of his robbery started circulating Twitter, rapper Cupcakke tweeted that she saw Jeffree and André walking out of a petrol station together.
Update: In since-deleted IG stories, André claims that Jeffree cheated on his ex of 5 years, Nathan Schwandt, with Nate's friend. André also claims Jeffree offered to buy him expensive things in exchange for his company.
One day later, André posted and quickly deleted another IG story saying Jeffree offered him $50,000 to get back together. He also alleged that Jeffree found out he is HIV positive six months ago and hid the diagnosis from André throughout their entire relationship.
Regardless of the story, it appears these two are officially done.