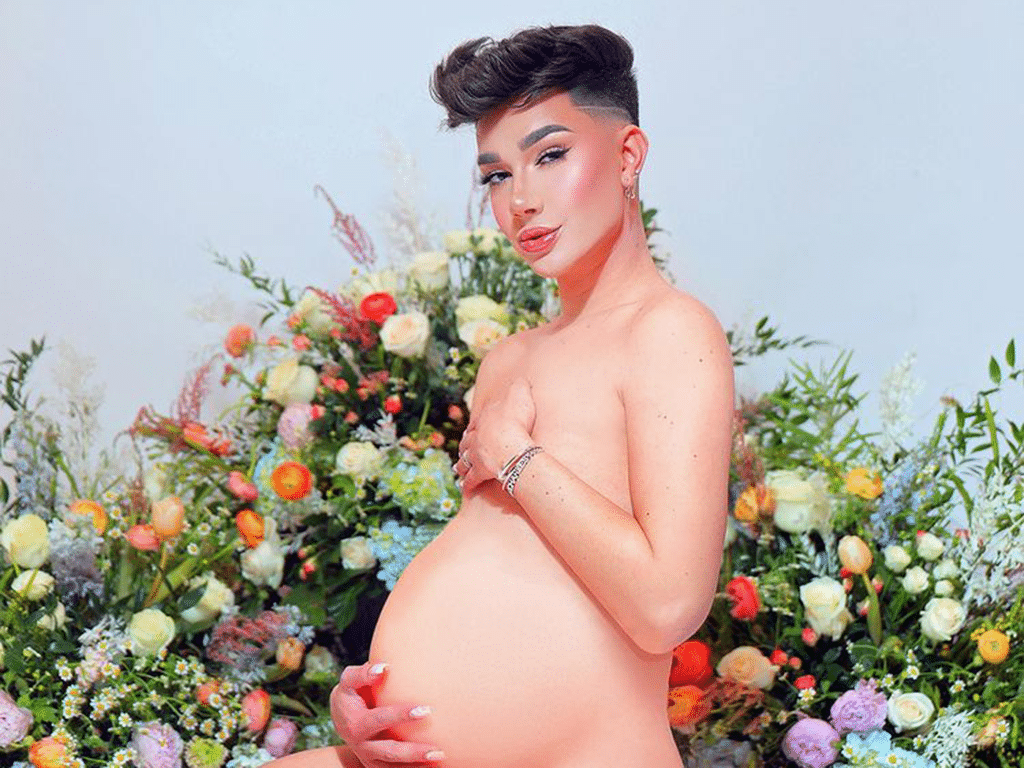 Instagram / James Charles
https://www.instagram.com/p/CLNHmT9JvXw/
James Charles has had a whirlwind 24 hours making headlines.
After debuting his new bald ~lewk~ out at BOA Steakhouse in L.A. Thursday night, the 21-year-old creator is trending across social media once again for his latest video titled, '24 Hours Being PREGNANT!'
Throughout the video, James completes a series of tasks and challenges while donning a faux pregnant belly alongside his long-time BFF Laura Mellado, who is actually pregnant. The beauty guru even experiences simulated labour with electrical muscular contractions via a shockwave machine.
Though the vlog was in jest, James is facing backlash for exploiting the struggles of women around the world regarding infertility and pregnancy complications.
Thousands of women have commented on his Instagram post— a recreation of Beyoncé's 2017 pregnancy announcement— sharing their thoughts and feelings. Many are calling the video concept "insensitive" for making light of the challenging, and sometimes traumatic, experiences women endure through conception, pregnancy, labour, and delivery.
"I love you James. But be ready to expect backlash," one fan wrote. "This wasn't a good move. It's very insensitive."
Another fan noted that women "genuinely go through so much during pregnancy" and using it those experiences for content is not a joke.


Others are standing in solidarity with those who cannot conceive. "This is honestly such a slap in the face and trigger to women who struggle with infertility," wrote one user.
"Portraying yourself pregnant when you are not is not funny or cute, it is harmful to the mental health of females who struggle," another commented.

Despite the backlash, some have come to the creator's defense, encouraging critics to watch the video to better understand the message James tried to relay with this piece of content.
To form your own opinions, you can watch the full video here: