https://www.instagram.com/p/ChKslZJAvbL/
Beauty YouTuber Jaclyn Hill has sadly announced the death of her ex-husband, Jon Hill.
Taking to Instagram stories on August 11th, Jaclyn shared the tragic news with her 7.6 million followers.
"I was asked by Jon's family to post this next slide," she wrote. "It is with profound remorse and sorrow that we must report that our beloved Andrew Jonathan Hill passed away on August 10, 2022. We are all devastated by the sudden tragedy. The Hill family request privacy during this overtly difficult time."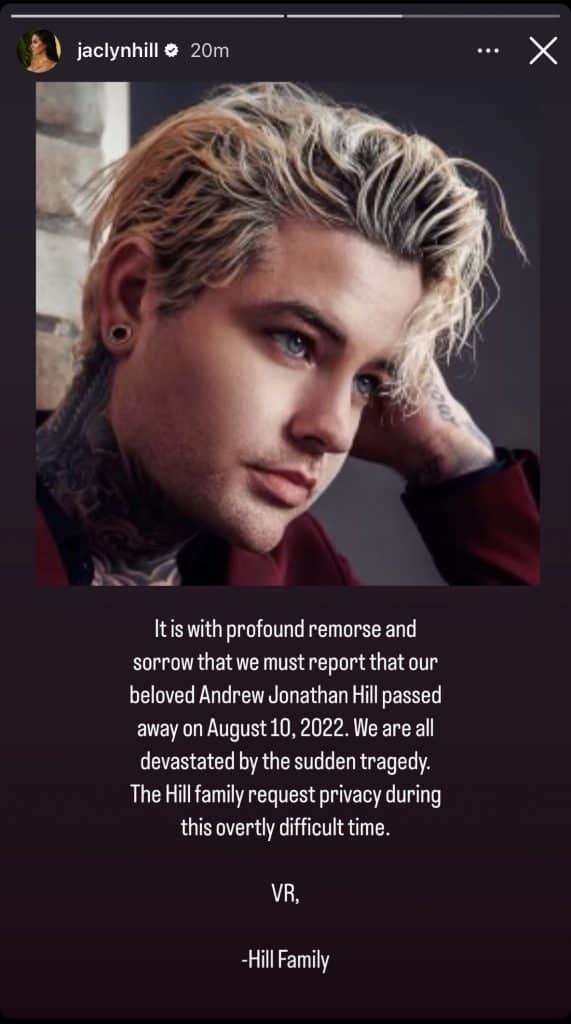 Jaclyn married the musical artist in August 2009 and he featured on her YouTube channel for years prior to their separation in 2018.
When announcing their divorce, Jaclyn said that after years of problems, she was exhausted. "I was bled dry, there was nothing left to give," she said.
"At what point do you have to give up your happiness for someone else's? You shouldn't have to do that for your husband. You shouldn't have to change who you are, it's not fair."
Two months ago, Jaclyn addressed a fan question about her current relationship with Jon, saying he had "not been doing well for a very long time."
"He hasn't had a phone in months & no one has contact with him," she wrote.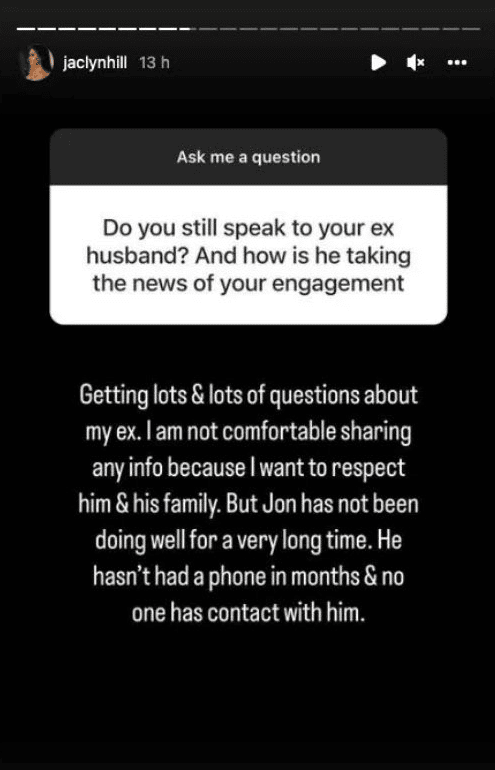 Jaclyn also paid tribute to her ex-husband in a touching Instagram post she shared to her grid, calling Jon kind, compassionate, funny, and talented.
"I know we ended our marriage but we never stopped loving & caring for each other. All I ever wanted was for you to find your happiness & be free from your struggles. My heart is broken knowing that you are gone but my spirit knows that you are finally free," she wrote alongside a carousel of memories between the two. "And I know that you're up there playing the drums right now making everyone laugh. I will carry our memories & inside jokes with me for the rest of my life. Rest peacefully."