@kitkeenan
When Olivia Rodgrio sang "All your friends are so cool, you go out every night in your daddy's nice car, yeah, you're livin' the life," she probably had no idea how relatable this sentiment would be.
Welcome to the world of nepotism kids— the (mostly) L.A.-based privileged offspring of film producers, fashion designers, and business moguls. A quick Instagram stalk will tell you that this upcoming generation of 20-somethings invented main character energy, but *elevated*. They're a summer in Europe, winter in Aspen-type of crowd, but would never actually tag the location because IYKYK. They post "throwbacks" from the Met Gala, and red carpet pictures from the '90s as their annual Mother's Day tribute. Their lives give Gossip Girl plotlines a run for their money. But unlike Nate Archibald's family fortune, their money never runs out.
While some low-key members of this club are on track to attend Ivy Leagues and continue a life paved with private jets, personal chefs and ski trips, there now emerges a distinct subculture of rich kids: the aspiring (insert the career-type here). From artists to influencers to fashion designers, these up-and-comers have made the most of their not-so-humble beginnings to expedite their careers.
The term "nepotism" usually describes the imbalanced relationship between wealth and opportunity, but riddle me this: what else would you do if your mum was a fashion designer, your dad had connections in entertainment, and you were also literal royalty?
Far be it for me to judge, let's take a look at some of the real-life Serenas and Blairs (or JCs and Audreys) and what they've done with their good fortune(s).
Maude Apatow
Following the highly anticipated season finale, it seems fitting to start with Euphoria star Maude Apatow. While her role as Lexi Howard on the hit series has earned her widespread acclaim, this 24 year old is no stranger to film crews and red carpet premieres. Many would be surprised to find out that Maude's parents are comedy film director, Judd Apatow, and actress, Leslie Mann. In fact, this talented family has worked on projects together many times, with Leslie often starring in films directed by Judd, and Maude and her younger sister Iris (who is BFFs with Olivia Rodrigo) playing Leslie's children in films like Knocked Up, Funny People and This is 40. Now in her 20s, Maude has flourished as an actress in her own right, with a cool 16.3 million viewers tuning in to watch Euphoria this season.
Charlotte Lawrence
This 21-year-old is the daughter of actress Christa Miller, best known for her role in the 2000s medical comedy, Scrubs, and Bill Lawrence, the director, and creator of the same show. She attended Marymount High School and was in the same cohort as fellow rich kid, Olivia Jade. Charlotte is signed as a model with IMG, but in recent years she has been focusing on her career as a singer/songwriter. And not in a TikTok way. She's actually pretty good. She has released two EPs, collaborated with artists like Alesso and Yungblud, and performed on Jimmy Kimmel Live.
Charlotte is most active on Instagram, frequently seen partying it up with her BFF Kaia Gerber, jamming out in her home studio, and tagging her Instagram-verified parents in birthday/Mother's Day/Father's Day posts. She is also close friends with Talita von Fürstenberg and Kit Keenan, but more about them later.
Gracie Abrams
In the same vein of aspiring indie singers with verified parents, Gracie Abrams comes in as our next nepotism kid. Her father is J.J. Abrams, one of the producers of the Star Wars films, and Katie McGrath, also a film producer.
Unlike most of her peers, Gracie is admittedly lesser known for her family, and more for her music, with her privileged background coming as a surprise to many. She attended the Archer School for Girls, an LA prep school, before enrolling in Columbia University to study International Relations. After finishing her freshman year, Gracie took a break from her studies to release her debut EP, Minor, earning her accolades from the LA Times, GQ, and i-D Magazine. Impressively, Gracie garnered a loyal fanbase on Instagram even before she released her music officially. She would post short clips of original songs, giving her fans just a taste of her Lorde-inspired, bedroom pop style.
Talita von Fürstenberg
As "old money" as it gets, this 22-year-old socialite's full name is Princess Talita Natasha von Fürstenberg. She is the granddaughter of fashion designer Diane von Fürstenberg, pioneer of the wrap dress and the female fashion designer with the highest net worth of $1.3 billion. She inherits her title from her father's side, as a member of a German aristocratic family, while on her mother's side, she is first cousins with the Greek royal family and the Getty family. Yes, that Getty.
Talita attended the prestigious Brentwood School in LA, before moving to Washington DC to study international relations at Georgetown University. She later transferred to NYU to study fashion business and marketing. Following closely in her grandmother's footsteps, Talita has said in interviews that she has always had an interest in fashion. During high school, she interned with DVF every year, and has been dressed by DVF for the Met Gala three times. Talita's career in fashion is just beginning, having successfully launched two seasons of her collaboration collection featuring floral, whimsical prints for a younger market, TVF for DVF. While this budding designer now keeps her Instagram business-only, she could once be seen making her way around the Amalfi Coast in Missoni matching sets with her famous family and friends.
See Also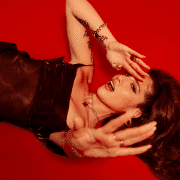 Kit Keenan
Coming from another fashionable family, this 22-year-old influencer is the only New Yorker featured here. Kit Keenan is the daughter of American fashion designer, Cynthia Rowley, whose accessories line leaves her as the female fashion designer with the 6th highest net worth at $100 million.
Kit grew up in the West Village in New York City, where she attended Grace Church School, a co-educational private school. After high school, she moved to California to attend USC, before transferring back to New York to study fashion and business at NYU. Kit's recent fame comes from her appearance on the latest season of the US Bachelor, where she is rumoured to have been approached by producers, rather than auditioning like the other contestants. Kit made it just past halfway through Season 25 of the reality show before stepping away on her own accord. Kit is now a full-time influencer, posting her workout routines, baking recipes, and best day-looks in Reformation. She also co-hosts a podcast, Ageless, with her mum, and runs a small casualwear line, KIT.
Amelie Zilber
This brings us to our youngest nepotism kid, Amelie Zilber. Amelie is the daughter of Jouer Cosmetics founder, Christina Zilber, and movie producer Laurent Zilber. At 19, Amelie is best known as a popular TikTok creator who uses her platform for political activism. While her rise on social media and involvement with the LA scene disguises her as just another TikTokker, her family's ocean-front Malibu home and recent invite to the Cannes Film Festival reminds us that she comes from old money. She attended Harvard-Westlake School, yet another prestigious LA prep school, before enrolling in Georgetown to study Middle Eastern Affairs and Arabic.
Amelie showed a strong interest in politics from a young age, starting a weekly newsletter, the Two Minute Times, at 12-years-old to summarise weekly headlines. Amelie is also a UNICEF youth ambassador, and collaborated with several organisations to encourage young people to vote in the 2020 election. She is also signed with LA models, and made an entrance into cosmetics, launching a lip and cheek stain under Amelie x Jouer in 2021.
From family connections to the best education, these privileged young women have probably grown up being told to reach for the stars. And that they have. While haters will roll their eyes and undermine their achievements as "being handed to them", you can't help but admire those who utilise their resources to pursue their dreams.
Alexa, play 'jealousy, jealousy.'