@larray
Fans are wondering if there's trouble in paradise for Larray and long-term boyfriend, Brady Potter.
Larri Merrit, who goes by Larray professionally, is best known for being part of the TikTok creator collective, The Hype House, and his hit diss track, Cancelled. Brady is also a popular social media personality— working primarily as a YouTube creator and model. The two have been public throughout their relationship, making couples videos together across both their channels.
According to PopBuzz, the social media power couple have been dating since April 2019, but after Larray posted a cryptic tweet and unfollowed Brady on Instagram, fans began to speculate that the couple had broken up.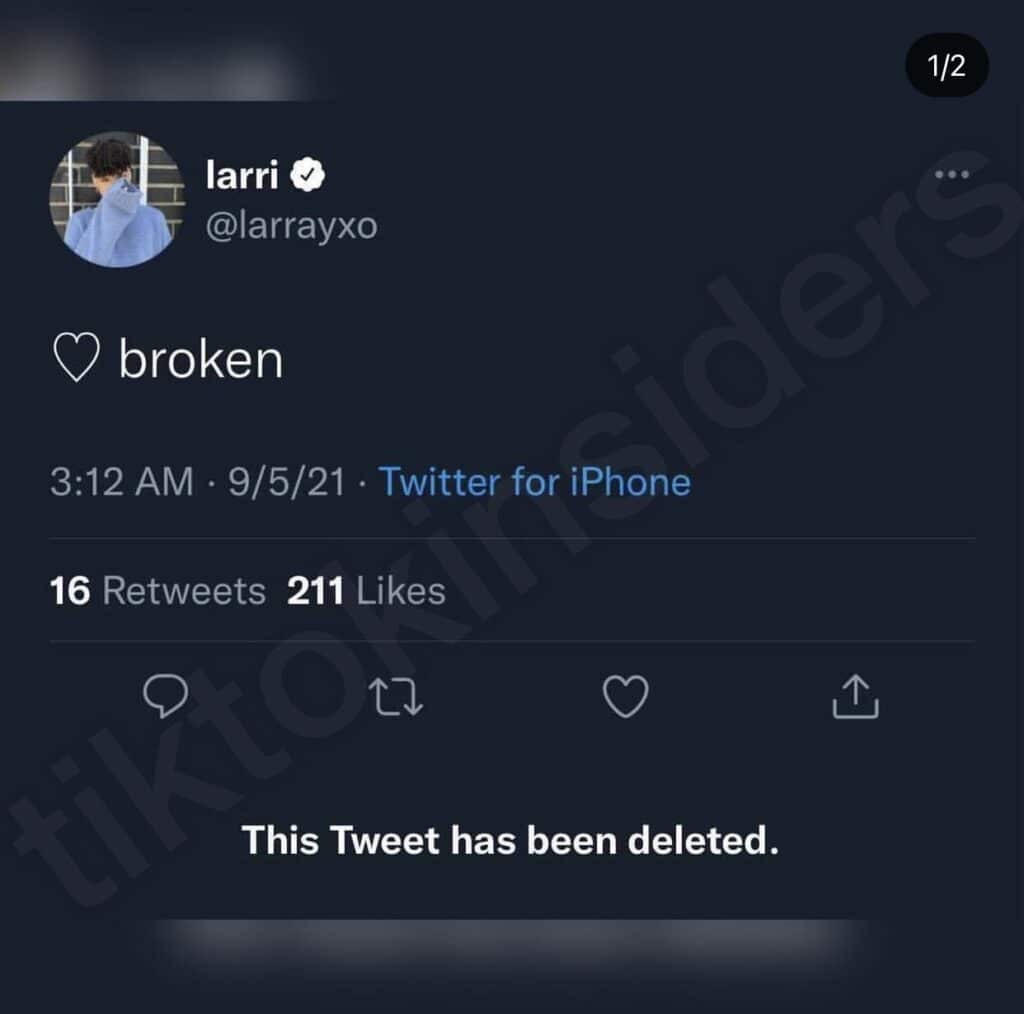 Larray responded to the rumours, clarifying that his "heart broken" tweet was about his missing cat, and "had nothing to do with Brady". Though his tweet has since been deleted, he also said of Brady, "He deserves the world, promise you that he would never hurt me," which only fuelled rumours of a break-up in the comments. 
Larray did not address the fact that he had unfollowed Brady.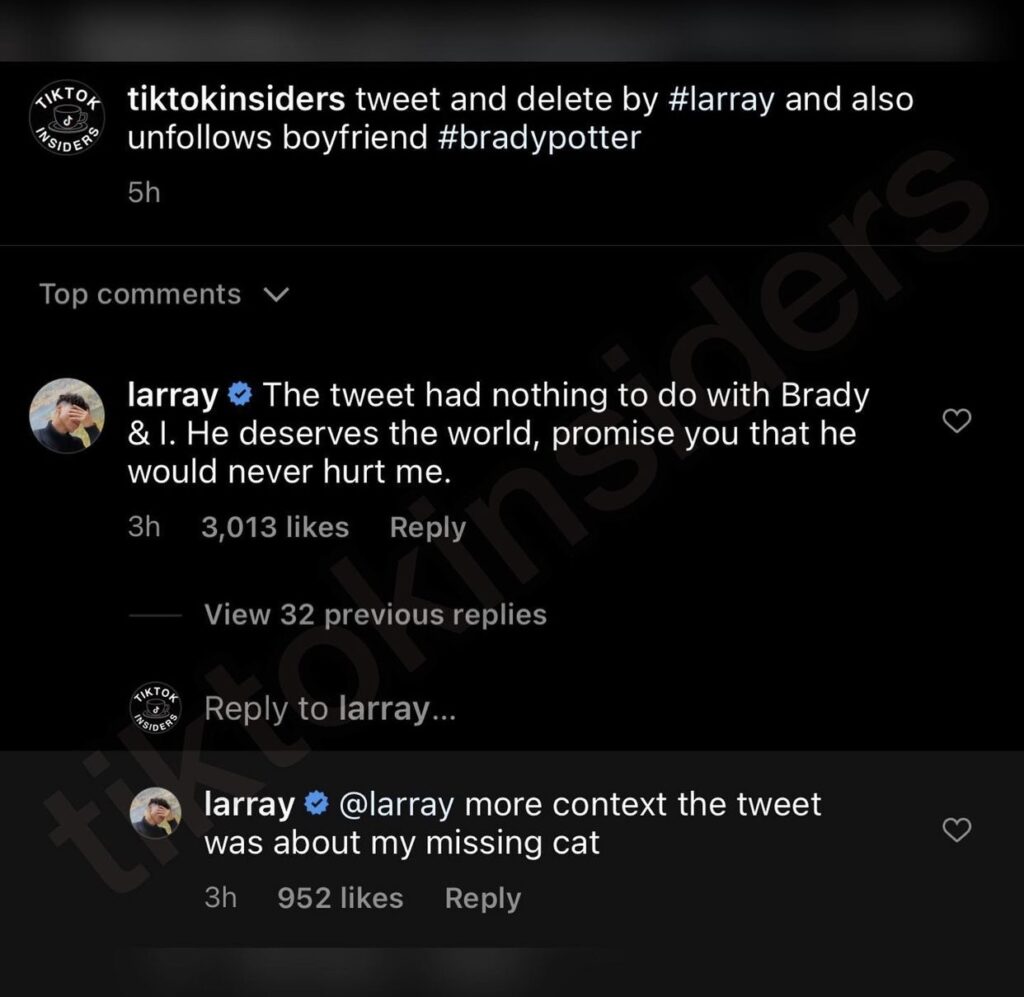 This isn't the first time that the two have been rumoured to have broken up. In November 2020, Larray posted a TikTok with James Charles using a sound that was "for couples only", leaving fans confused.
While this TikTok is now believed to have been a joke to promote Larray's merch line, Girlies, it was enough to send fans into chaos at the time.
Here's hoping that this couple will make it through these latest breakup rumours.
Brady still follows Larray, and neither Larray nor Brady have confirmed a breakup at the time of publication.