@hichasestokes / @kelseaballerini
Talk about a soft launch!
Chase Stokes and Kelsea Ballerini have ignited dating rumours after the Outer Banks actor shared a photo cuddling up to the country singer.
In the photo, posted January 13th, Chase and Kelsea can be seen getting cozy at a Tennessee Volunteers football game. Chase tagged Kelsea and the singer commented, "go vols" with a monkey emoji covering its eyes.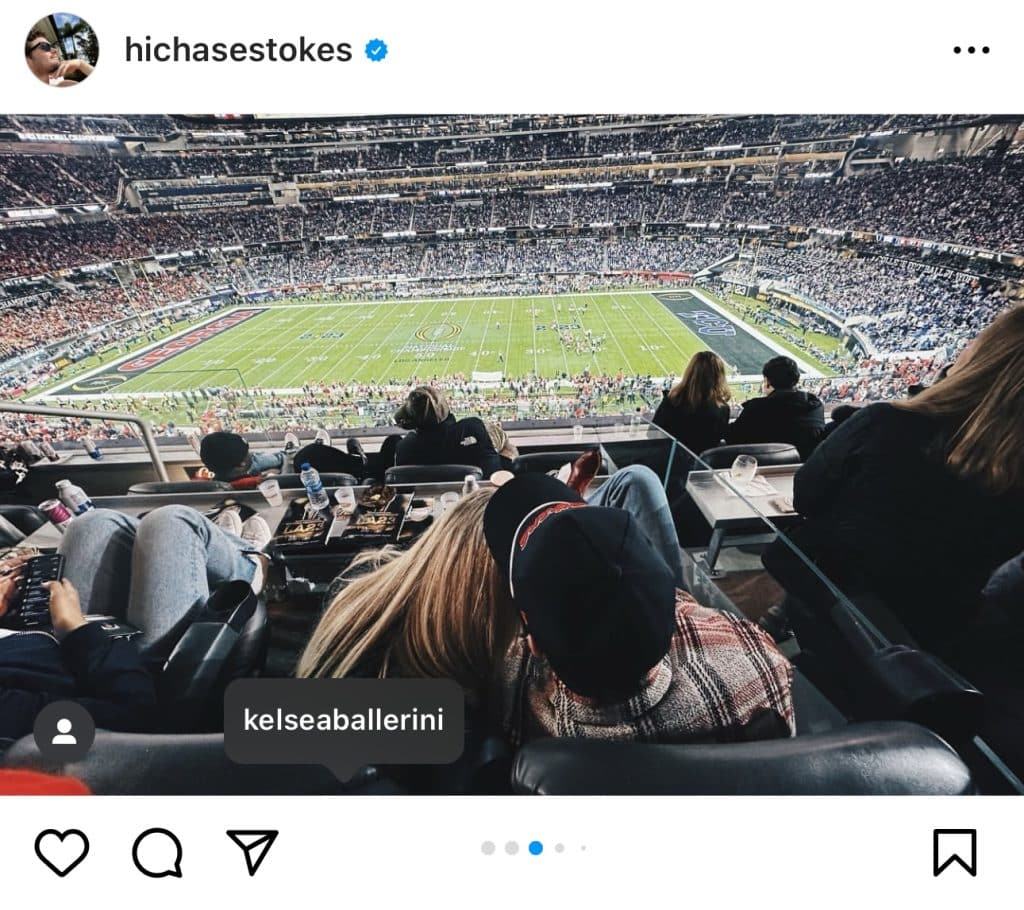 Chase previously dated his OBX co-star Madelyn Cline. The ex-couple, who play love interests Sarah Cameron and John B. Routledge in the Netflix show, confirmed their relationship in July 2020 via Instagram.
However, by November 2021, a source confirmed to PEOPLE that the two had split "a couple months ago" after a year of dating.
"Madelyn and Chase are no longer together," the source told the outlet. "They are trying to work things out privately but broke up a couple of months ago."
Madelyn has since gone on to solidify herself as a Hollywood 'it girl', starring in the latest Knives' Out insalment, Glass Onion, alongside Daniel Craig, Kate Hudson, Edward Norton, and Janelle Monáe.
Seems like everyone's thriving!