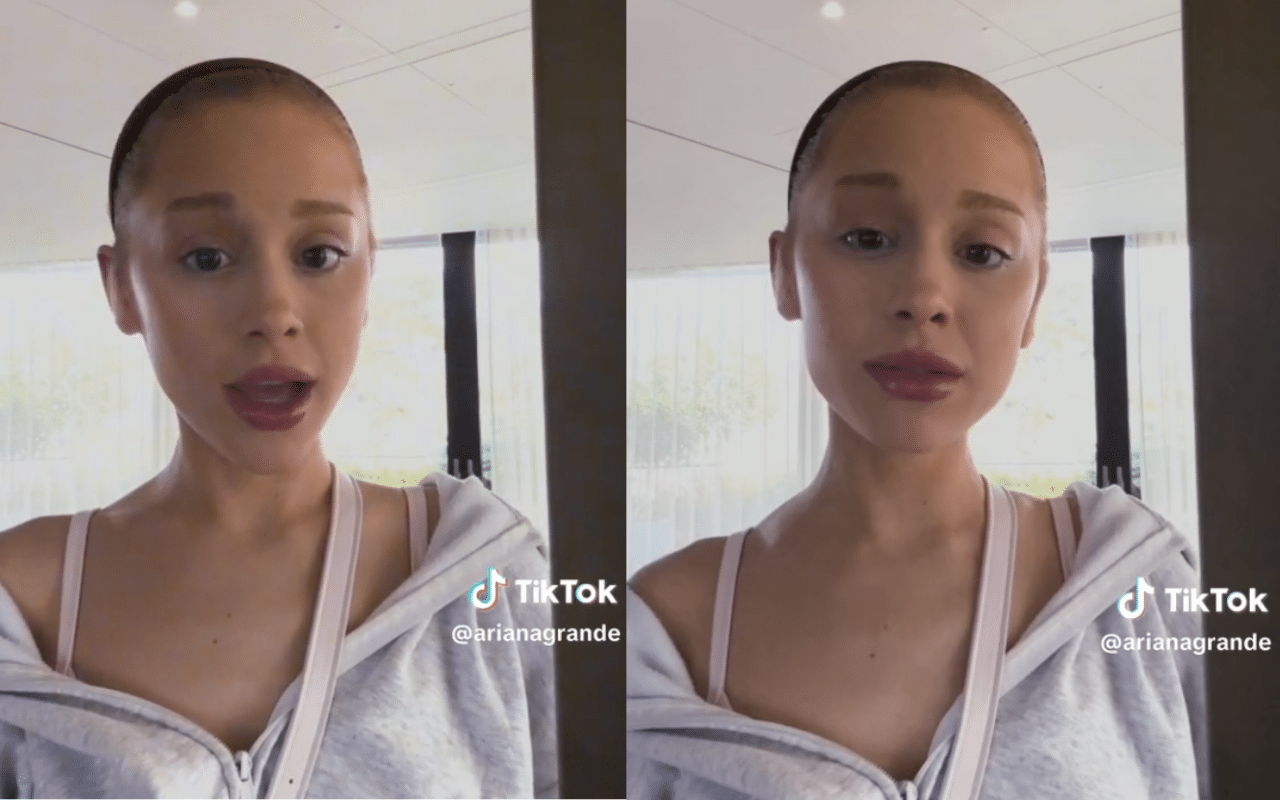 TikTok / @arianagrande
Ariana Grande has a message for body critics.
On April 11th, the singer took to TikTok to address the recent comments online about her weight loss.
"I think we should be gentler and less comfortable commenting on people's bodies, no matter what. If you think you're saying something good or well-intentioned, whatever it is— healthy, unhealthy, big, this, that, small, sexy, not sexy… we should really work towards not doing that as much," she starts.
She went on to say that there are "many ways" to look healthy and that the "body you've been comparing my current body to was the unhealthiest version of my body."
The r.e.m. beauty founder says that prior to this, she was at her lowest— she was taking anti-depressants, eating poorly, and drinking while medicated.
She encourages her fans to "be gentle" with people, as we never know what someone's going through.
Over the weekend, paparazzi photos of Ari and her Wicked co-star Cynthia Erivo shocked fans when the two stepped out in London.
Many users on social media expressed concern over her weight loss, while others have staunching defended the artist against the online fodder about her changing look.
Ariana finishes the video by sending her fans "a lot of love."