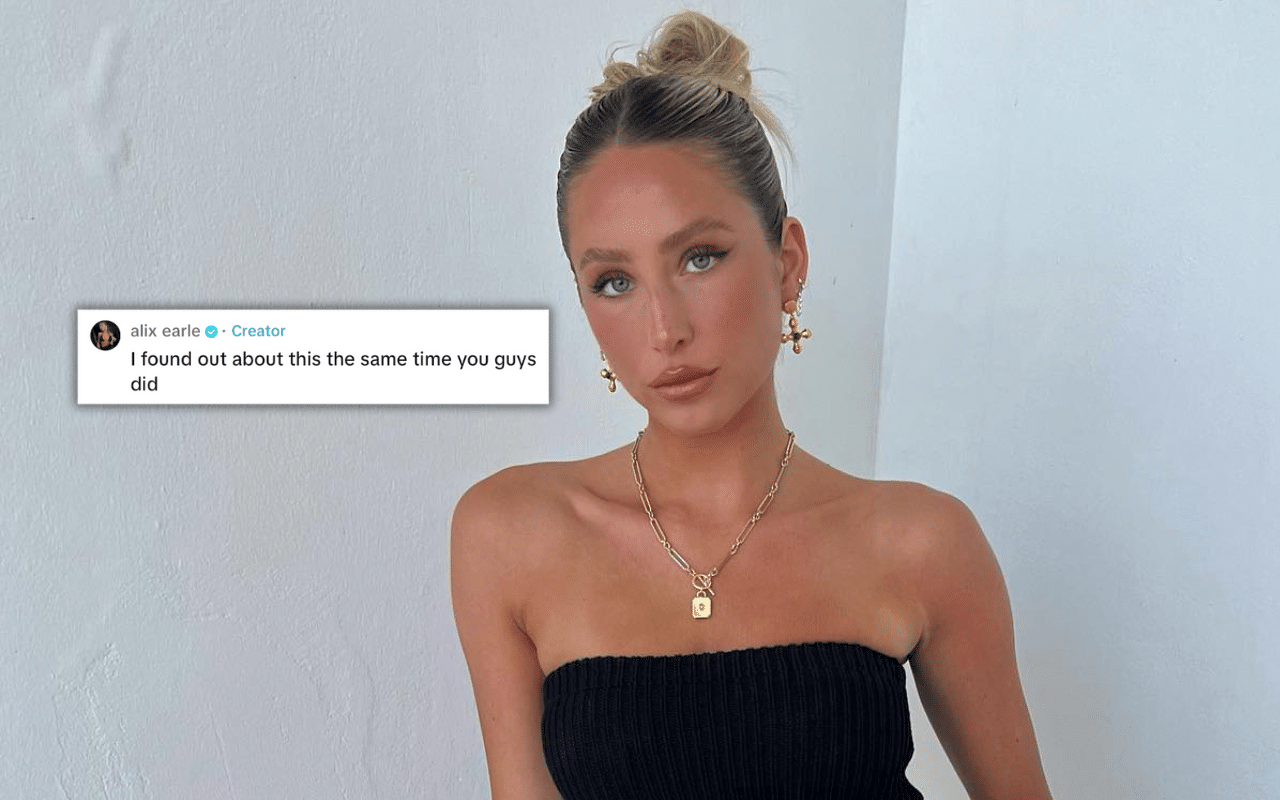 @alix_earle / TikTok
Alix Earle has seen the concerns about her weekend hookup.
On Thursday, the TikTok star addressed allegations that she kissed a minor, claiming she didn't know he was just 17 years old.
In response to a TikTok comment that said, "GRWM for senior prom next!", Alix wrote, "I found out about this the same time you guys did".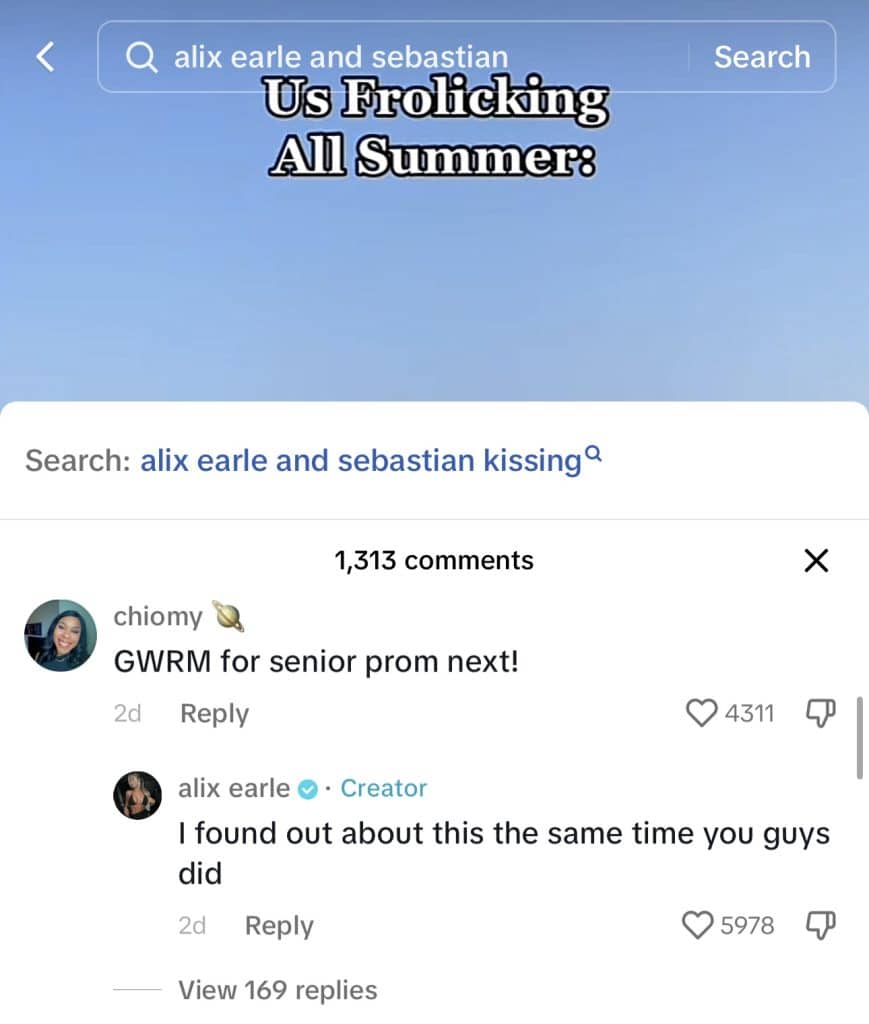 The creator continued to defend herself in subsequent TikTok videos, writing, "Just as shocked as you are" and "Get your jokes out" in response to users spamming her comments with the number "17".
On July 24th, Deux Moi shared several submissions from people claiming that Alix had cheated on her athlete beau, Miami Dolphins receiver Braxton Berrios.
The tips seemingly started with screenshots from Reddit that showed a photo of Alix out at a club beside Sebastian de Felice, the grandson of fashion designer Donna Karan of DKNY.
"Lol I was there they were making out for some time," wrote a Reddit user under the photo.
As the tips came in, one Deux Moi follower claimed the two left the club together. When asked by a follower if Alix had cheated on Braxton with Sebastian, Deux Moi wrote, "Allegedly."
However, soon after the photo surfaced, it was reported that Sebastian was allegedly 17 years old at the time of his hookup with Alix.
This led to backlash from internet users, with many noting that it's an adult's responsibility to verify someone's age if they appear young. Others have defended Alix given that they reportedly met at a promotional event for a tequila brand and Sebastian clearly got into the club they were seen kissing at, so she likely assumed was at least 21 years old.
Despite pressure from fans to properly address hooking up with Sebastian, it appears Alix is moving forward with her summer in the Hamptons and won't be giving this any more air time.