@zaralarsson
Azealia Banks has named and shamed her on-again-off-again fiancé Ryder Ripps for body-shaming Swedish pop star Zara Larsson.
In a series of posts on her Instagram stories Saturday, Azealia shared messages allegedly between herself and the creative director in which Ryder repeatedly body shames the WOW singer for her arms. Ryder has previously collaborated with Zara in a creative director capacity.
Zara reposted Azealia's stories to her own, revealing her shock and implying she has fired Ryder.
"Not Azealia Banks sharing a convo with my CREATIVE DIRECTOR Ryder making fun of my arms," she wrote over a message where Ryder called her 'Zara Armsson.' "Like I don't pay his bills?"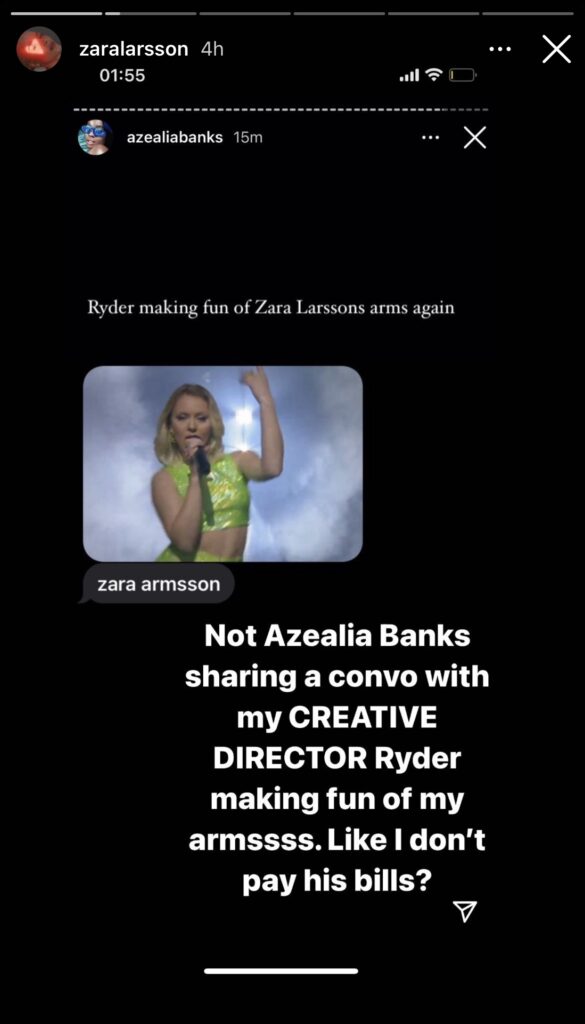 "I literally see people commenting on my weight every single day," she continued. "But really? You??"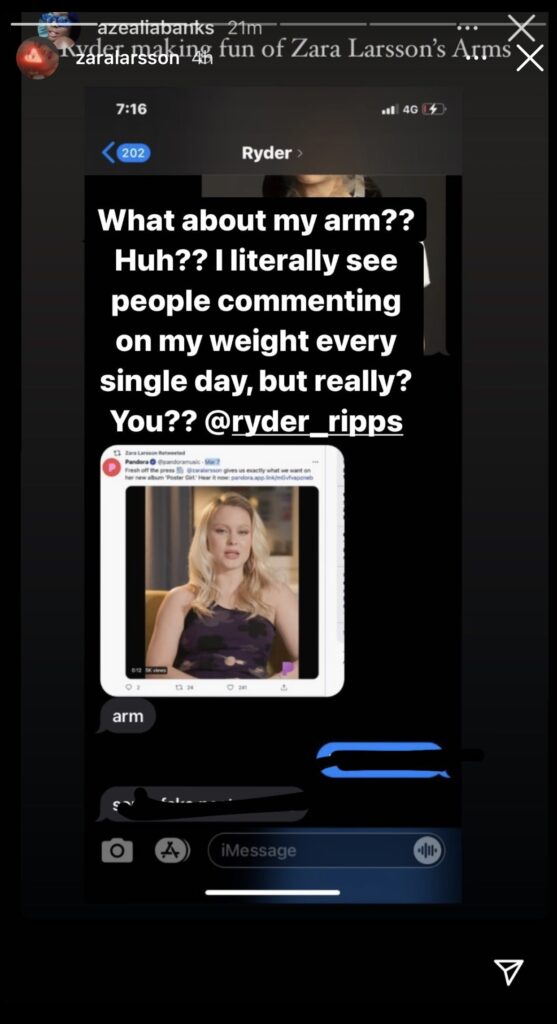 In one message, Ryder allegedly says Zara "should get fatter and stop trying to be hot just be a fat bitch."
The artist responded by explaining that these particular comments from Ryder aren't what she's upset about. "It's just tiring to always see women's bodies being this…'funny' topic."
Zara goes on to say that while the daily comments about her weight get to her, she is "way healthier" than she's been in a long time. "I actually have 3 meals a day, I'm not constantly cold, I have energy and I actually love the way my ass is getting fat."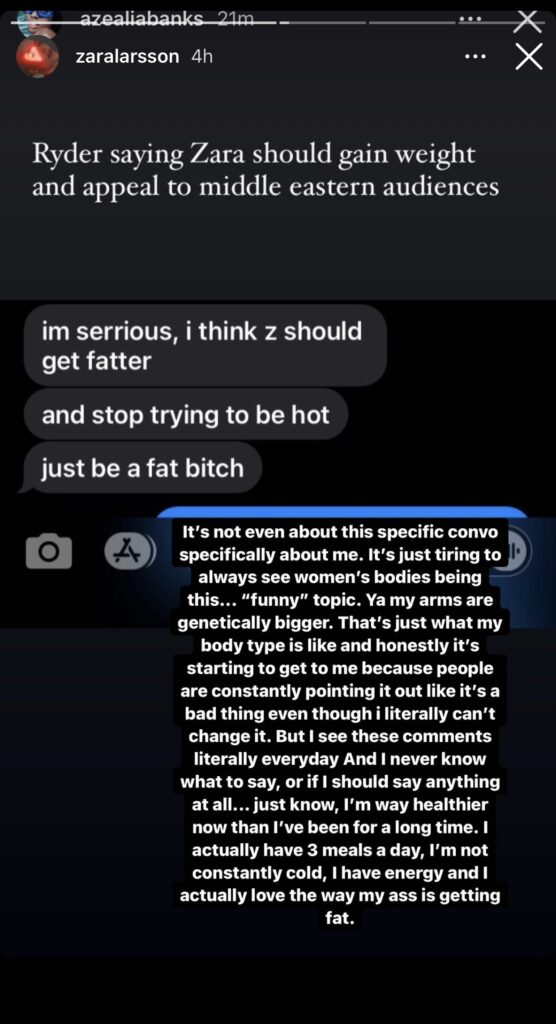 The Lush Life singer reiterated, "This is bigger than just a private convo. Like, can we all just STOP commenting on other people's bodies? Where's the fun in that?" She finished by asking if anyone knows a good creative director, implying she would no longer be working with Ryder.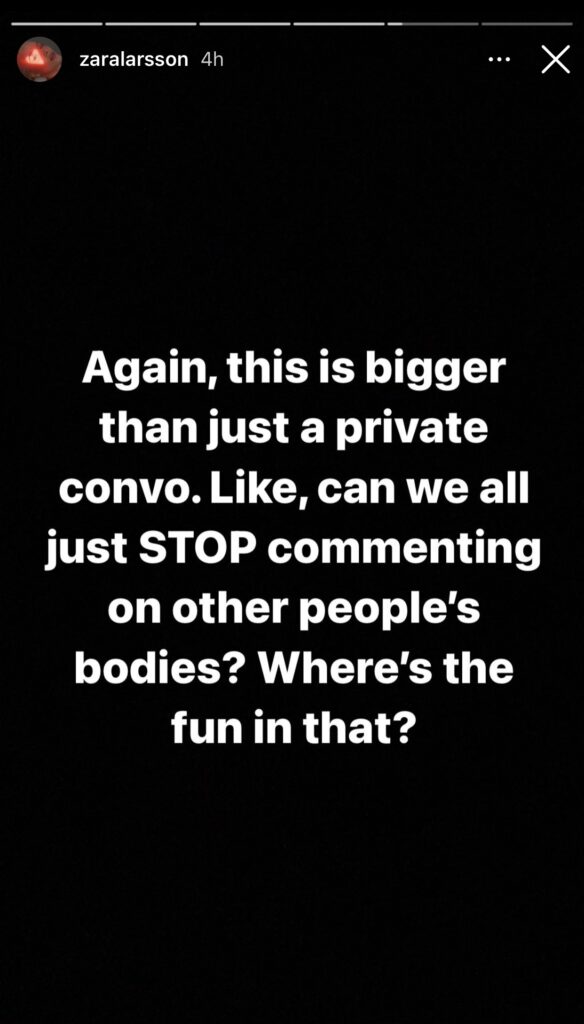 Zara is one of several young stars who have been vocal about body-shaming in recent months. In October, singer Billie Eilish famously clapped back at a man who body-shamed her on Twitter. The Bad Guy singer posted a TikTok on her Instagram stories from @chiziduru in her defense, saying, "Y'all gotta start normalising real bodies, OK? Not everybody has a wagon behind them. Guts are normal— they're normal! Boobs sag, especially after breastfeeding. Instagram isn't real."
Last year, TikTok stars Charli D'Amelio, Addison Rae, and Nessa Barrett all opened up about being body-shamed on a daily basis via social media.
"I have a past with [eating disorders] and I struggle a lot with body dysmorphia, like any other person does and insecurities," Nessa said on Instagram live when fans began commenting about her midriff. Charli and Addison both took to Twitter asking fans to stop commenting about their bodies and also said it makes them feel "insecure."
Ryder has not publicly responded at the time of publication and has set his Instagram to private.