@jaclynhill
Updated: October 20th, 2022
Jaclyn Hill has teased the upcoming launch of a new business venture.
The beauty YouTuber, who is already the founder and CEO of her makeup brand, Jaclyn Cosmetics, and her jewellery brand, Jaclyn Roxanne, revealed she has a new company in the works— one that her fiancé has apparently called her "legacy."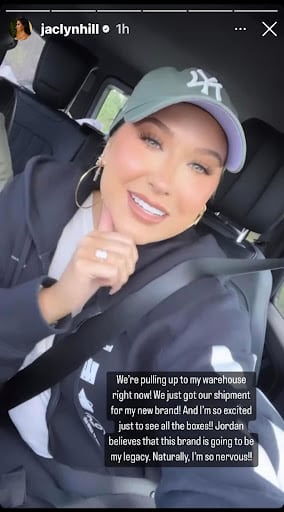 After sharing an Instagram story teasing her new project, internet sleuths proceeded to uncover an Instagram page called @bekoze followed by Jaclyn, her fiancé Jordan Farnum, and less than 200 people (at the time she posted that story). The page features a single post with the word "KOZE," uploaded in July 2022.
"Be kind to you. Be Koze." the bio reads.
On October 5th, the page was following only seven people— Jaclyn, Jordan, Jaclyn Hill Cosmetics, Jaclyn Roxanne, photographer/videographer Evander Lipps, and two women who appear to work with Jaclyn on her current businesses, based on their LinkedIn profiles.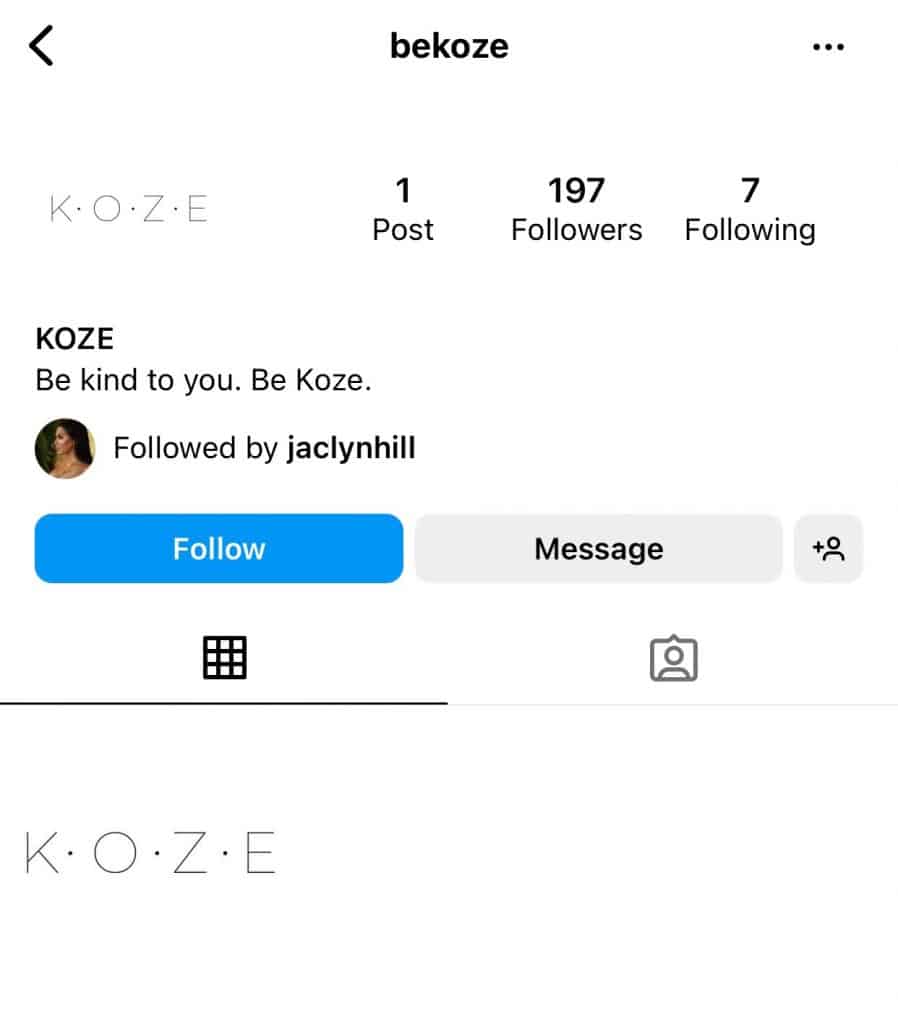 Fans took to Reddit to speculate what the project may be.
One user suggested that Jaclyn's new venture may be sleep or loungewear, using a stylised version of the word "cosy" as the brand name.
Another believed it may be a home decor company, as the beauty guru tends to make a lot of cooking, kitchenware, and homeware content these days, especially during her Amazon favourite videos.

In another Instagram story, Jaclyn mentioned that the product is "around" her every day and that both men and women will love it — leading some fans to think that it may be a blanket or candle company (Jaclyn has since confirmed that she is not making candles).
However, the pre-launch hype has not come without its drama. After fans discovered the Instagram page, many were disappointed in Jaclyn for choosing that name, as YouTuber Kalyn Nicholson already has a lifestyle brand named Koze.

Jaclyn's trademark for her online marketplace iminit (filed under "I'm In It!") encompasses "lifestyle products, namely housewares, specialty foods, bedding, sleep masks, candles, and utility lighters for lighting candles," therefore she may be launching Koze under this umbrella.
On October 20th, Jaclyn posted a reveal video on her YouTube channel, confirming that her new brand will sell blankets, loungewear sets, slippers, and robes for now.
Jaclyn did not discuss prices in her video, leading some fans to speculate the line might be on the pricier side.