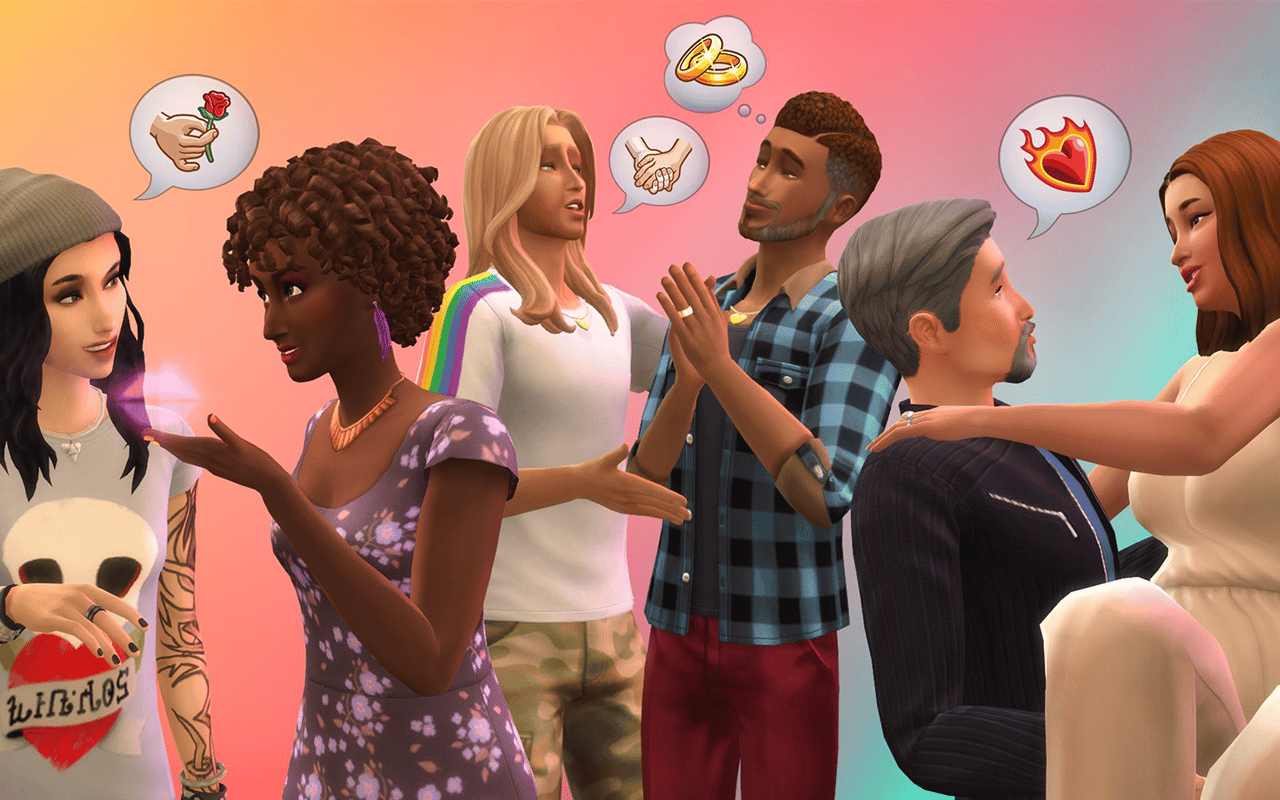 Twitter / @TheSims
The Sims 4 is expanding its efforts to be more inclusive of LGBTQIA+ identities.
In a new update that will roll out at the end of the month, players can now choose their character's sexual orientation, as well as romantic and sexual interests.
The update will be a permanent feature within the 'Create a Sim' function where players will choose if their Sim is attracted to men or women (non-binary is not yet an option mechanically, though TS4 does allow players to choose non-binary pronouns).
Players can also choose if their character expresses attraction via romance and/or sex.
Through the 'Exploring Romantically' feature, players will then be able to choose if their Sim is only attracted to one gender, or if that attraction is able to shift as they explore their identity. The 'WooHoo' setting also offers players the option to choose if their Sim is aromantic or asexual.
"If you change none of the Sexual Orientation settings, your Sim will romantically behave as they currently do prior to the release of this feature," explains SimGuruJessica, design lead on High School Years expansion, in the announcement. "They have no inherent attraction to a specific gender, they can have their attraction shift through gameplay, and they will WooHoo with any gender."
On the decision to keep these updates a permanent function, SimGuruJessica writes, "While we try to give players the option to toggle certain gameplay features, LGBTQIA+ identities are a fact of life and not a toggle to be switched on and off."
While the game still has a ways to go, this update is a great step toward the type of inclusivity the gaming industry so desperately needs.