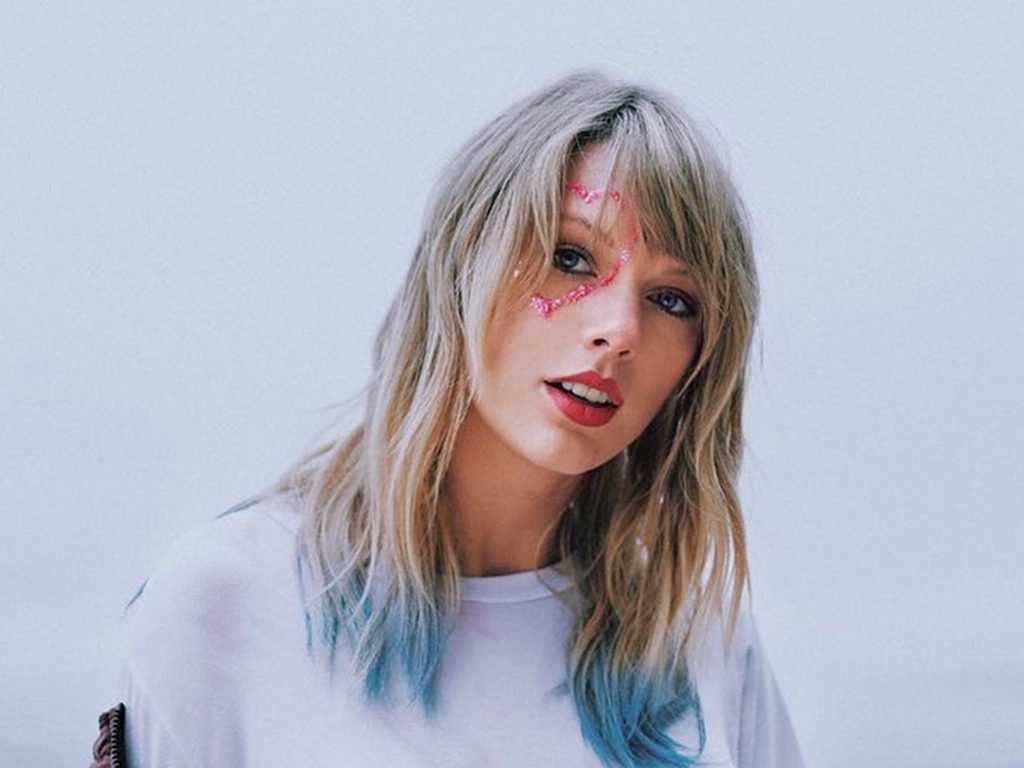 @taylorswift
Taylor Swift has reignited her feud with talent manager Scooter Braun.
This morning, Taylor Swift called out Big Machine Records yet again for trying to capitalise off her name without her consent.
The singer took to Instagram stories to share with fans that her former label has plans to release a Taylor Swift live album that was not approved by her. She claims the album is a recording of a live radio performance the pop star did back in 2008. Although the album release date is listed as 2017, she says they plan to release it at midnight tonight.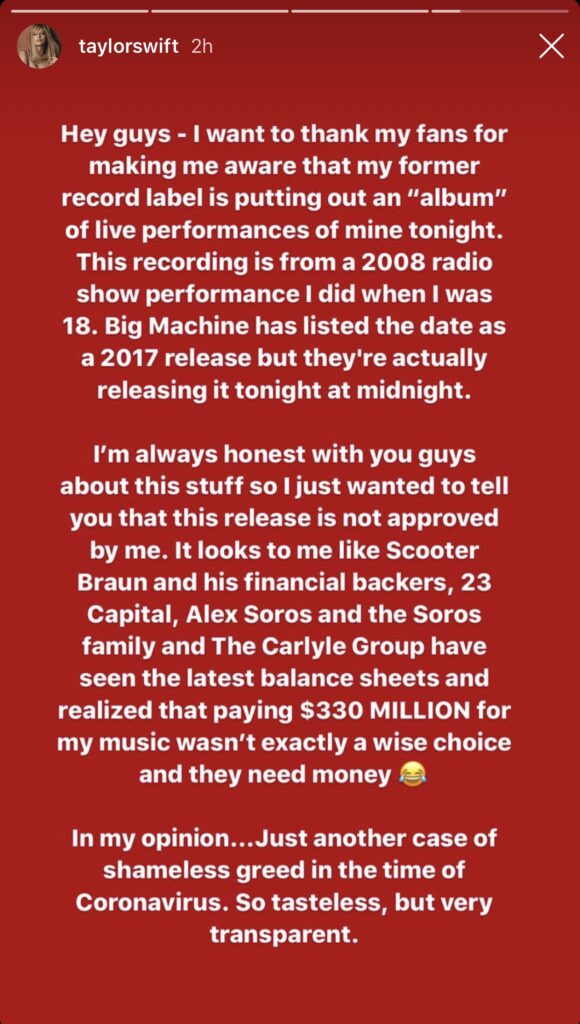 This is certainly not the first time that Taylor's called out her former record label.
Back in July, Taylor released a Tumblr post detailing her disdain that Scooter Braun (who's worked with everyone from Justin Beiber to Ariana Grande) and his company, Ithaca Holdings, had acquired Big Machine Records for $330 million. The acquisition included her first six studio albums.
She said that when her contract with Big Machine ended, she had made peace that eventually the label, along with her masters, would be sold off. She wrote that "never in my worst nightmares did I imagine the buyer would be Scooter."
The Grammy winner claimed Scooter had bullied and manipulated her for years and she was disgusted that he would now own the rights to her music.
This ignited a lengthy, savage feud between Taylor, Scooter and former Big Machine owner, Scott Borchetta.
Fans took sides. Lawyers got involved. Celebrities voiced their opinions. And Big Machine attempted to pull some other shady power moves.
Taylor ended her statement by saying this unauthorised album release is just another example of "shameless greed" during the Coronavirus pandemic.
If you want to support Taylor, refrain from listening to the alleged album, no matter how badly you want to rn!