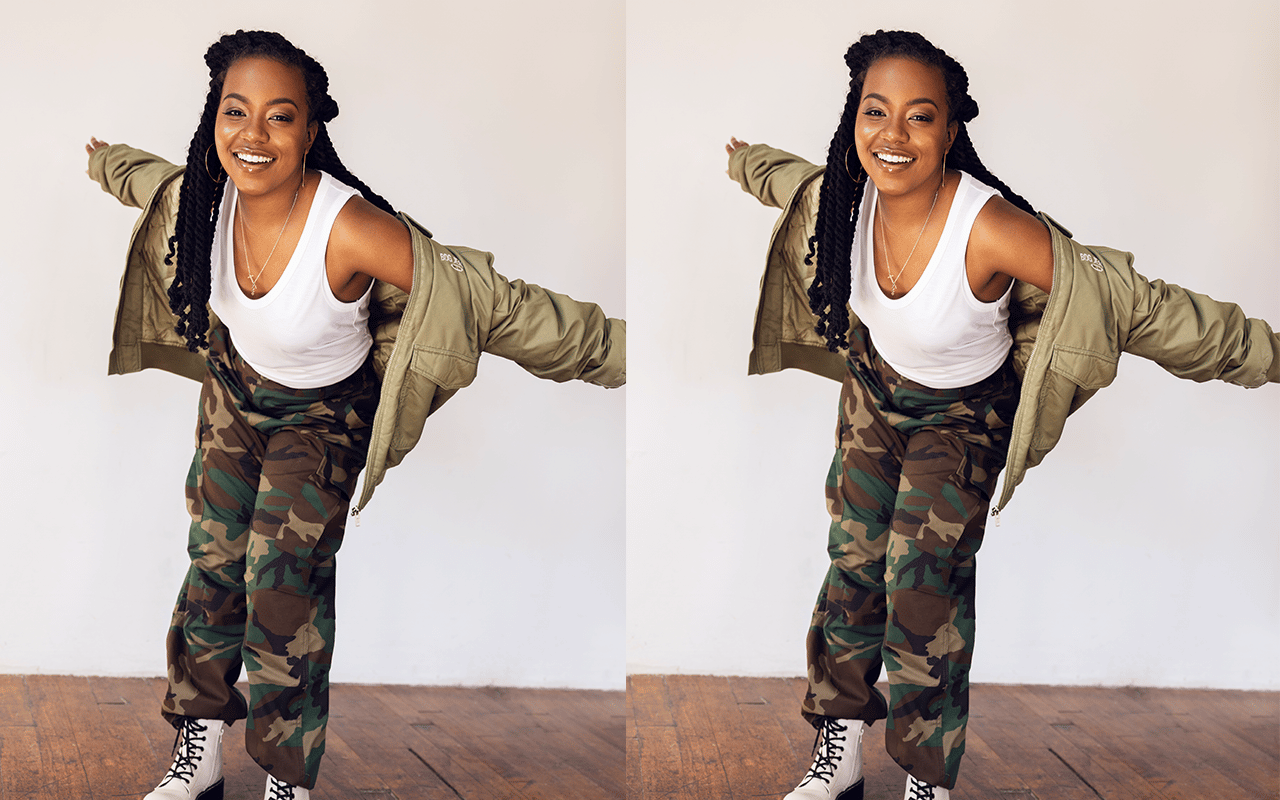 Supplied / Credit: Andrew Parsons
Renika Williams is stepping into her moment.
The rising star, who made her television debut in 2021, has quickly become one to watch in Hollywood. After years of starring in theatre productions across the U.S., Renika made the leap to on-screen acting when she was cast in the role of Willow in Mindy Kaling's hit television show, Sex Lives of College Girls.
Reprising her role in the highly-anticipated second season airing next week, we sat down with the actress to chat about this exciting time in her career, plus the beauty tips and tricks she's learned along the way as a Black woman working in the industry.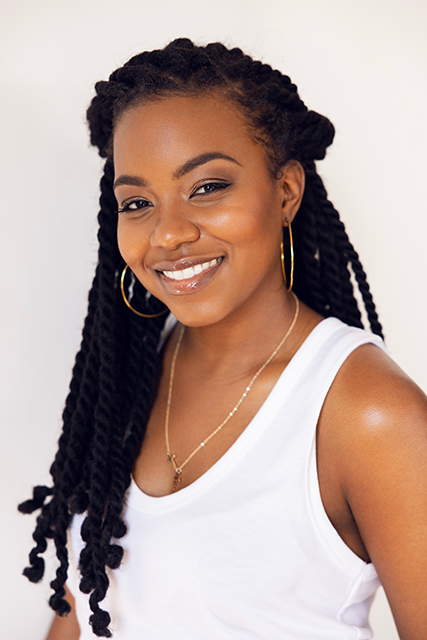 After receiving her BFA in Acting from Wright University, Renika was cast in theatre productions of All the Natalie Portmans, The Climb, and Sweet, before making the intentional shift to television.
"I love theatre, it's definitely my first love," she says. "I always wanted to do TV, specifically. I was that kid that didn't really like movies because they ended— they're over after two hours! But if you watch Boy Meets World or Full House or Sister Sister or Moesha, you get to travel with these characters and see how they grow."
While Renika calls the transition from theatre to television a "conscious decision" for her career, it wasn't one that came easily.
"TV and film is really hard to break into," she says. "An agent once told me, 'You're really hard to get auditions for'. He told me to get new headshots […] I did all the things he said. Then when I signed with my new manager, she was like, 'It's actually really easy to get you auditions. There's a lot for you.'"
The actress credits her new manager for opening her up to these opportunities. "My manager basically changed my life […] When I found my manager in 2020 when the world was ending, everything changed."
As one of her first television auditions, Renika reveals that she actually didn't get cast in Sex Lives of College Girls on her first go. "Sex Lives of College Girls was one of the first auditions I had with [my new manager]— didn't get it the first time! That's a fun fact. I had auditioned for a different role" she tells us. "But then they came back around, like, five months later with a new role named Willow."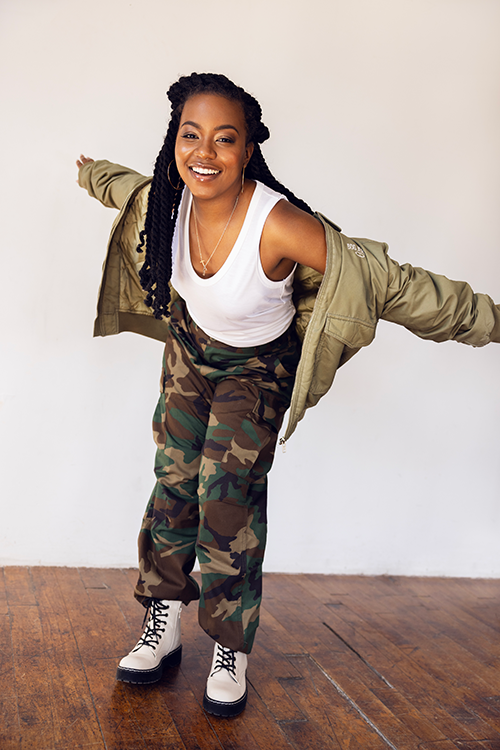 Working on set with top hair and makeup artists has been a highlight for Renika, who has gathered tips and tricks about self-maintenance over the course of her career— some learned, some self-taught.
"The industry has come a long way and there are definitely Black actresses that have come before me who tell stories about how they had to do their own hair or [had to] touch up their own makeup because the artist had never worked with natural hair or had never worked with melanated skin," she explains. "But I'm fortunate to come behind people that kind of paved the way for me."
On her biggest beauty lessons so far, Renika says her role as Willow has shown her how "tired" her hair can really get.
"The first season [of Sex Lives of College Girls], I didn't even know that my hair could get 'tired'. Willow's hairstyles always change, you know, from scene to scene. And I would go home at the end of the night and my hair would kind of be like, limp! So that's when I started deep conditioning every week."
Going into filming for season two, Renika says she "did not play around" with her maintenance routine. "I used this deep conditioner called TGIN (Thank God It's Natural)— it has honey, and manuka oil in it— and I feel like it's the only thing that kept my hair from getting burnt out this year." She also relies on products by Melanin Haircare for their clean ingredients that are gentle on the scalp.
For her acne-prone skin, Renika recommends Trader Joe's Tea Tree Oil face wash and the range's witch hazel wipes. She also stresses that she never goes to bed without removing her makeup.
As for what's next for the actress, she says she's "really proud" to be a part of the New Amsterdam cast for the show's final season.
You can catch Renika starring in Sex Lives of College Girls, airing November 17th on HBO.