@kyliejenner
Earlier this month, Kylie Jenner announced that her next Kylie Cosmetics collab would be with her daughter Stormi Webster.
The collab is a Valentine's Day collection and launches on February 1st, 2020— Stormi's 2nd birthday.
After weeks of teasing, the beauty mogul took to her Instagram stories this morning to share the collection and swatch the products.
And OMG it's so?freakin'?cute.?
Here's a look at everything you can expect from the Kylie Cosmetics x Stormi Valentine's Day collection.
The PR box folds out into a butterfly.
Butterflies hold great significance to Kylie and Travis' relationship and reportedly inspired Stormi's name.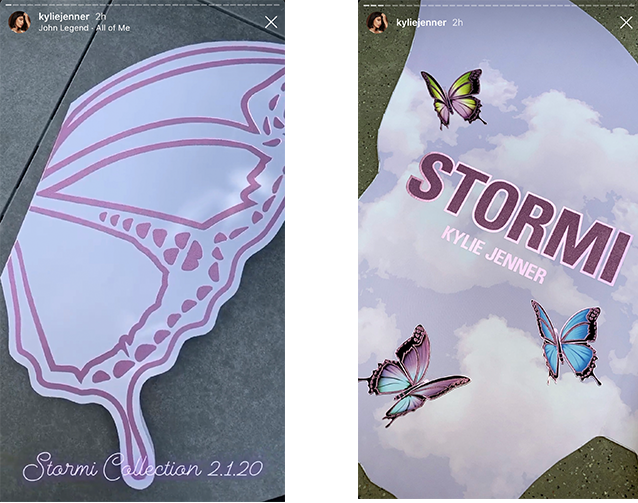 The collection features mini products complete with "To and From" tags on the back.
Perfect for little Stormi, the collection comes with three mini Lip Hits, one mini eyeshadow palette, one mini High Gloss set and one regular-sized pressed powder blush. If you're gifting these products to your Valentine, Kylie's included a cute card on the back where you can write "to and from."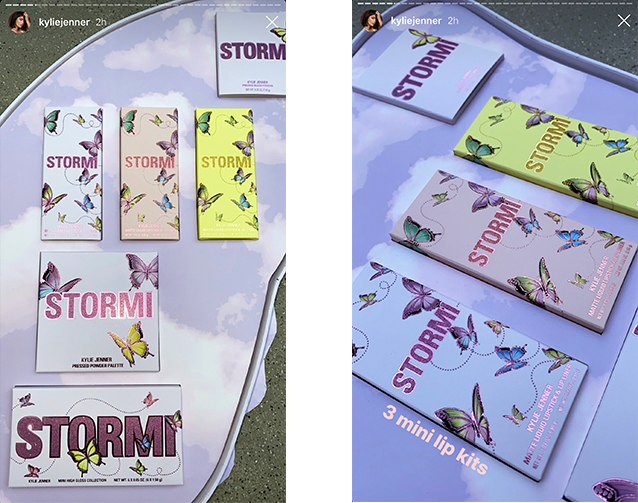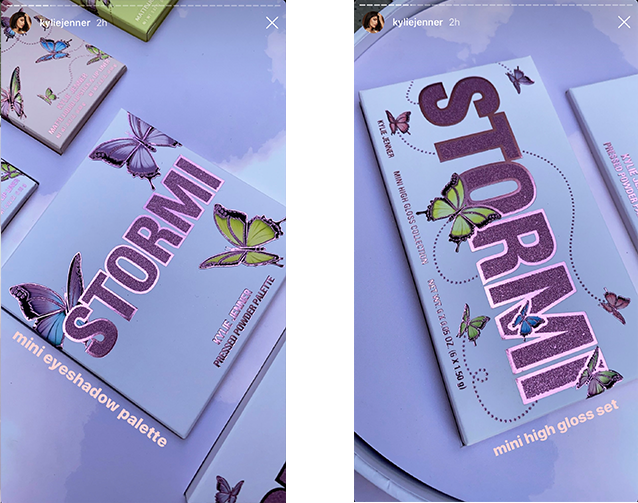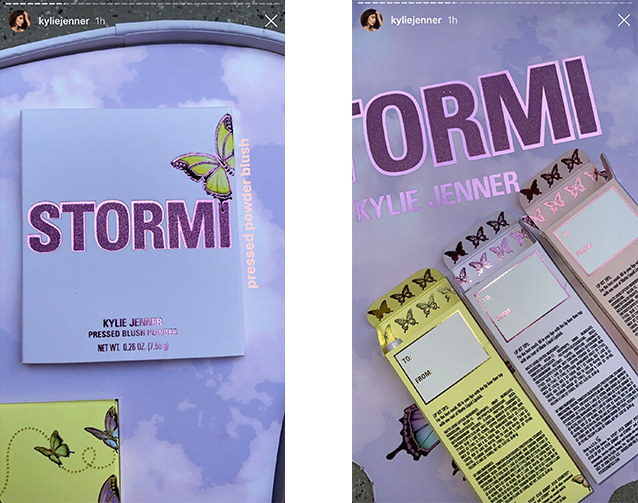 The matte Lip Kits are called Give Me Butterflies, Stormi and Head In The Clouds.
Give Me Butterflies is a vibrant coral, Stormi is a pastel orange, and Head In The Clouds is a mauve-pink that appears similar to one of her best-sellers, Candy K. All liquid lipsticks come with a respective lip liner as usual.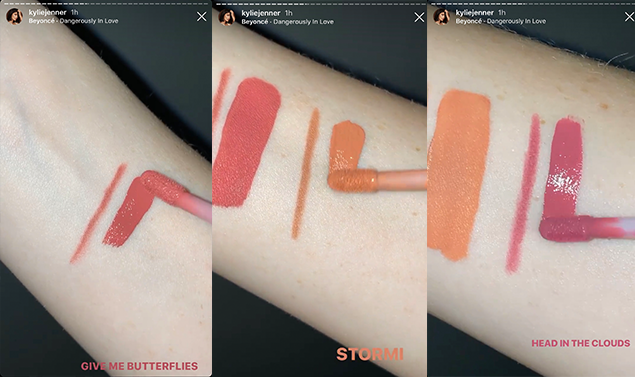 The mini palette contains 9 shades, all affectionately named after Stormi.
The Stormi pressed powder palette is a lavender eyeshadow palette that appears to contain four shimmers and five mattes. The shade names hold significance to Stormi's life and include nicknames that Kylie calls her.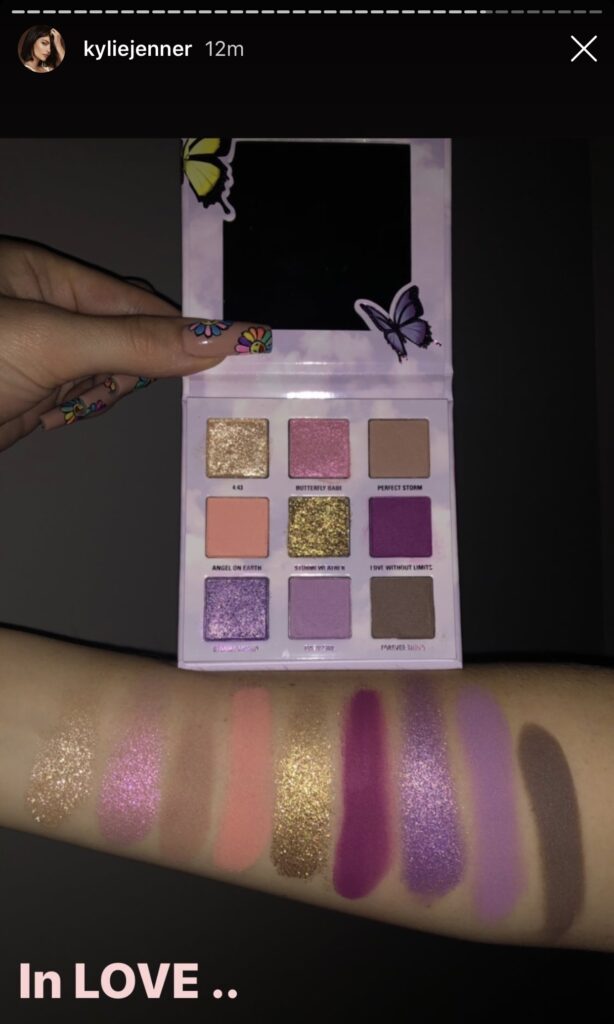 The blush is full-sized and there are 6 new mini High Glosses.
The blush called Flutter In Love is a deeper mauve-pink, similar to the Head In The Clouds mini Lip Kit. The High Glosses come in Babyluv, My Little Aquarius, Little Sunshine, Sweet Dream, Stormaloo and Deepest Love.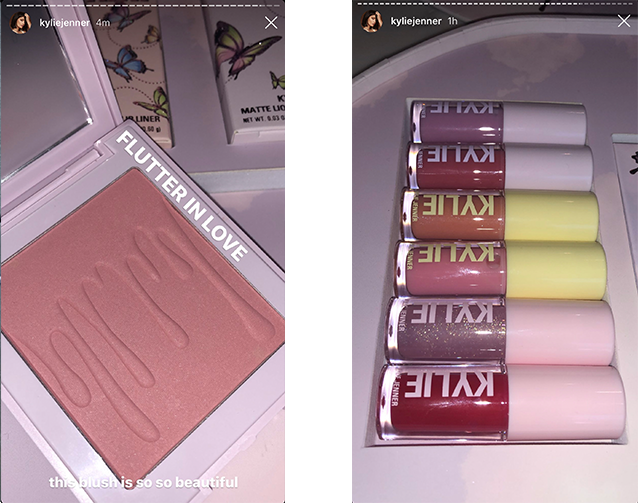 The Kylie Cosmetics x Stormi Valentine's Day collection launches on February 1st and will be available in Australia at kyliecosmetics.com.