Wesley Tan
https://www.instagram.com/p/B_atrh6loZI/
As Australia enters its second month under the COVID-19 stay-at-home mandate, many have been forced to find innovative ways to continue on with somewhat normal life.
While it seems most have mastered the art of leisure (thank you Netflix and banana bread), others are struggling to transition their paid work from IRL to quarantine-friendly.
Amongst those hit the hardest by the pandemic's limitations are creatives. With photographers, videographers, actors, models, designers, directors, stylists (and many, many more) unable to collaborate in the flesh, these creatives face a harsh reality— figure out how to create content virtually, or risk losing their income.
Enter: FaceTime photoshoots.
FaceTime photoshoots have become a saving-grace for content creators, brands, and media alike.
From Bella Hadid for Vogue, to basically every major influencer on Instagram, virtual shoots have become the new working norm for many creatives around the world.
We spoke with Wesley Tan, a Sydney-based freelance creative director, photographer, and digital marketing consultant, who's currently shooting clients from the comfort of his home.
An expert in viral photography, Tan regularly shoots for influencers such as Jessie Khoo, Ashley Schuberg (Miss Gunner), Laura Dundovic, Charis Pixie, and When Words Fail. He has also worked with various brands including Colette by Colette Hayman, Marcs, David Lawrence, Honey and Beau and Centennial Beauty.
Here's what Tan had to say on to how this new trend is shaping the industry, plus his top tips for nailing a FaceTime photoshoot from every angle.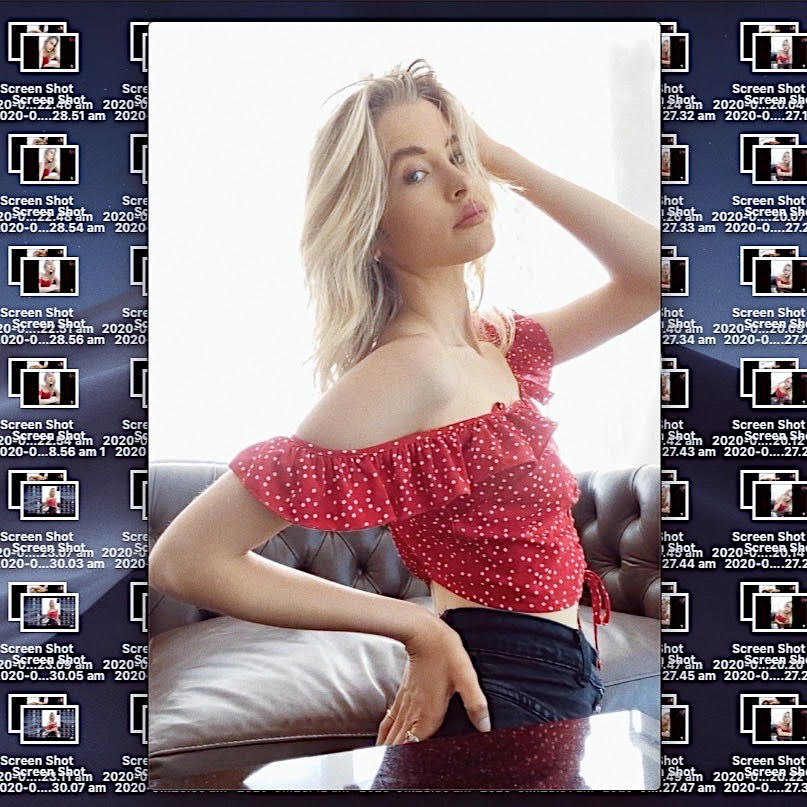 What is a FaceTime photoshoot?
A FaceTime photoshoot is when a photographer conducts a shoot over a video call. The photographer directs the talent through a computer or mobile phone and screenshots the images rather than capturing them on a camera.
How did FaceTime photoshoots come to fruition?
Tan says FaceTime photography "came about from a combination of necessity, ingenuity and boredom," particularly in regions that are currently in complete lockdown, like North America and Europe.
"Publications don't really have the option of having teams doing photoshoots for brands and publications," he explains. "That also means lots of photographers, influencers and models are stuck at home and have to come up with ways of working from home. Hence the FaceTime shoots!"
What's the best thing about doing a virtual photoshoot?
"I love the fact that it transcends distance," Tan exclaims. "I don't have to wait till I'm physically in the room with my friends overseas to get to create with them again!"
A natural problem solver, Tan also says working within different constraints has been very creatively satisfying and fun.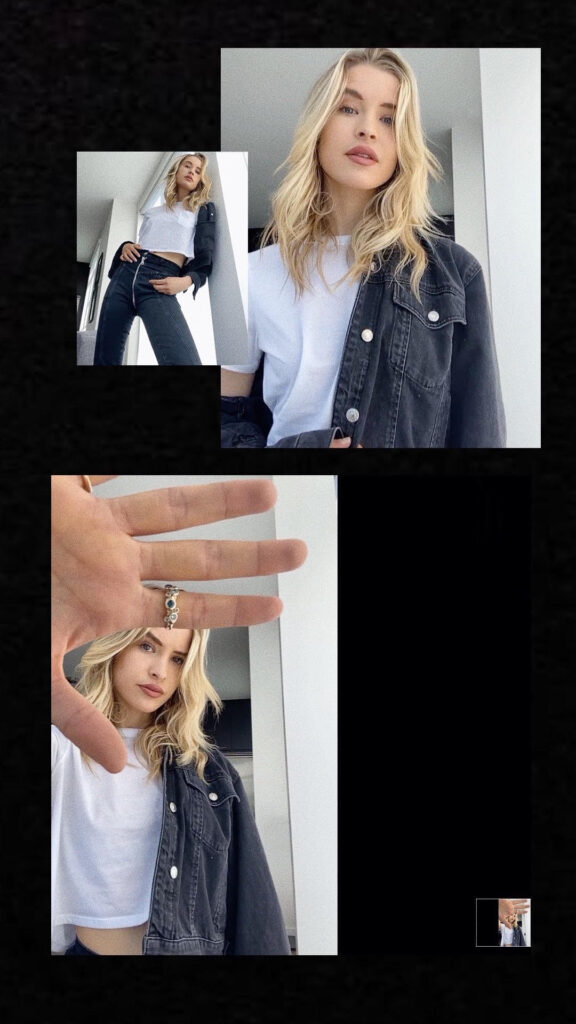 What are some of the challenges?
Tan says the biggest challenge is simply that the photographer and the talent are not in the same room. "Usually I know the locations and outfits we've got to work with pretty well going into a shoot, so this is a real change for me," he explains.
To get around this, Tan starts by asking his talent to give him a virtual tour of their home and a look at the different outfits they're shooting so he can match up styles with locations.
He says another challenge photographers might face is providing direction. "Not being in the room also means it's harder to direct talent— you have to tell them where and how to position their computer and camera as well as where and how to be and pose," he says. "Instead of just moving to where I need to be if I was taking a photo I have to somehow explain to them where to move their phone or laptop to that spot!"
And of course, there are inherent limitations when working remotely. "In Australia, the internet isn't great and often drops out or buffers," he says. "That means that the images can be blurry and lower resolution and you might have to wait a while for it to go back to normal or reconnect to continue the shoot."
Are FaceTime photoshoots the way of the future?
Though virtual photoshoots have been a blessing for creatives and businesses alike during quarantine, Tan says he's not convinced that this movement will have a lasting impact on the photography industry long-term.
"I think we will continue seeing these for the next few months as these regions continue to be locked down but I don't think they'll have a lasting impact on the industry moving forward," he says. "The kinds of images you can produce are pretty limited in terms of lighting options and resolution and there really is no substitute for having a creative team of professionals on hand doing their thing!"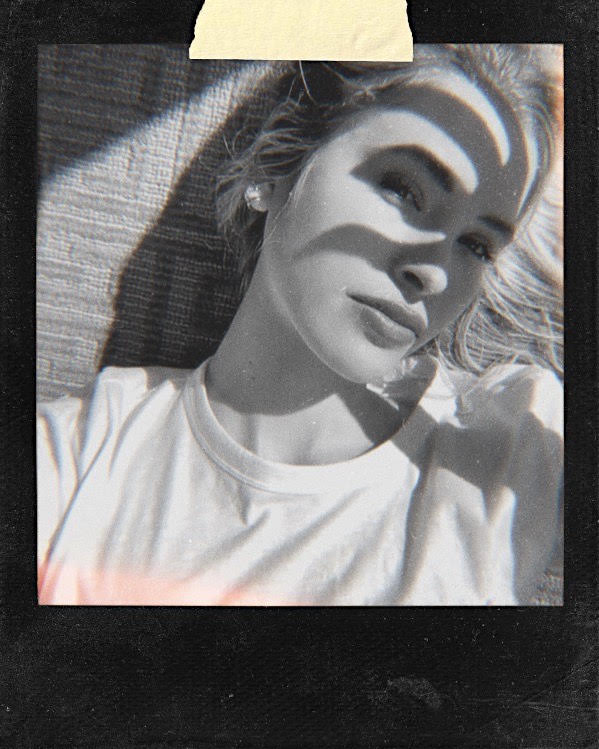 What are some tips for nailing a FaceTime photoshoot?
First, Tan suggests using a laptop to screenshot rather than a phone, "It gives you a better quality image and you can get some cool effects, as you'll see in the photos I took of Amanda [Lougee]."
Next, he notes the importance of optimising natural light by shooting by, or in front of, a window. Tan recommends shooting in early morning or late evening for the best quality, as "FaceTime images have very low dynamic range," he explains. "You can lose the detail in your highlights and shadows really easily. Shooting in full sunlight is very difficult – soft diffused light works best."
If the angle's not quite right, Tan says ask your talent to play around with the background by including or excluding certain items from the frame. You can also ask them to have books on-hand which can be used to raise the camera and help switch up the angle or framing.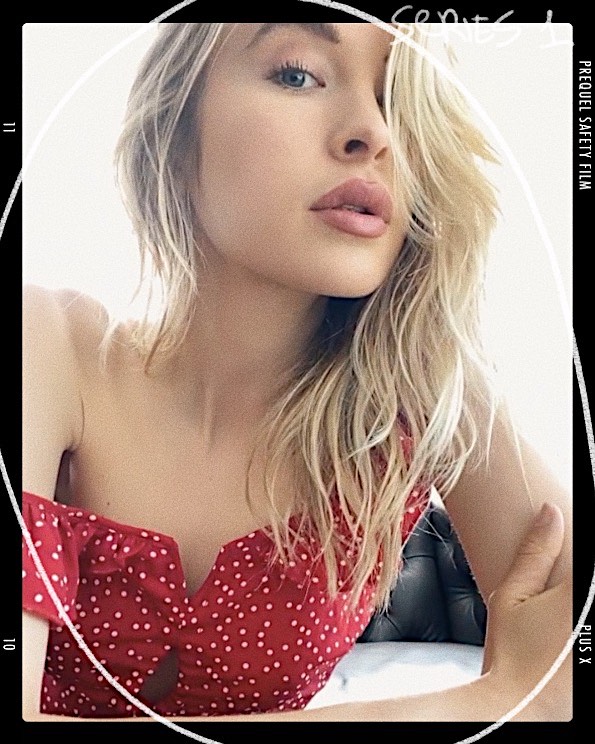 When the shoot begins, Tan suggests positioning your talent at the desired distance from the screen and allow them to move through various poses naturally from that distance. "When I find an angle or position I like I'll tell them to hold that and then screenshot," he says. "If you don't tell them to hold that position, sometimes you'll get a blurry image as they're still moving."
Finally, he says lean into the unknown and try something new. "Try out new editing techniques— obviously, you don't have the same flexibility with editing these images because of the resolution and dynamic range. So why not try new styles of editing?"
For Amanda's shoot, Tan explains that he challenged himself to edit her images on his phone. "I am thrilled with how the edits and effects turned out!"
FaceTime FTW.