For months TikTok's latest hair trend has been making its rounds across the internet.
Sock curls (or towel curls, depending on who you're asking), began trending on the platform back in late 2019 but only went viral after user Ally Kay posted her Princess Ariel hair transformation in mid-February. After reaching over 600K views, Ally followed the transformation with a more in-depth tutorial, sparking a total sock curl frenzy as the world sat at home quarantined with nothing better to do.
Months later, the heat-free styling method has been re-created thousands of times across TikTok. The hashtag #sockcurls currently sits at over 50 million views with beauty lovers, hairstylists, and even celebrities attempting these dreamy waves.
Its popularity has brought many variations to the method— particularly for those with short hair, textured hair, silky hair, damaged hair, and everything in between.
So after scrolling through hours and hours of both successful and failed attempts, we've solidified the best way to achieve TikTok's infamous sock curls for (most) hair types.
It's definitely no mermaid wand, but here you go.
Start with damp, unwashed hair
Damp hair seems to be the best-kept secret for achieving sock curls. Unlike braiding your sopping wet tresses hoping to wake up with the perfect crimp, sock curls seem to work best with damp slightly dirty hair… not fresh-out-of-the-shower hair.
Before you start, grab a spray bottle and spritz your dry hair until slightly damp. Don't worry about greasy roots— the grit from unwashed hair will help the style hold and you can always finish off with some dry shampoo!
Section your hair off into ponytails
The next step is to tie your hair into sections. Some expert sock curl gurus don't need ponytails or hairclips to start, but for beginners, this seems to be the easiest way.
One major error appears to be when users section off chunks that are too thick. A good rule of thumb is to tie your ponytails about the same thickness as your sock.
When tying your ponytails, ensure the elastic isn't too close to your scalp— you need to leave enough room to knot the sock to your hair above the elastic.
Once the sock is secured, you can remove the elastic.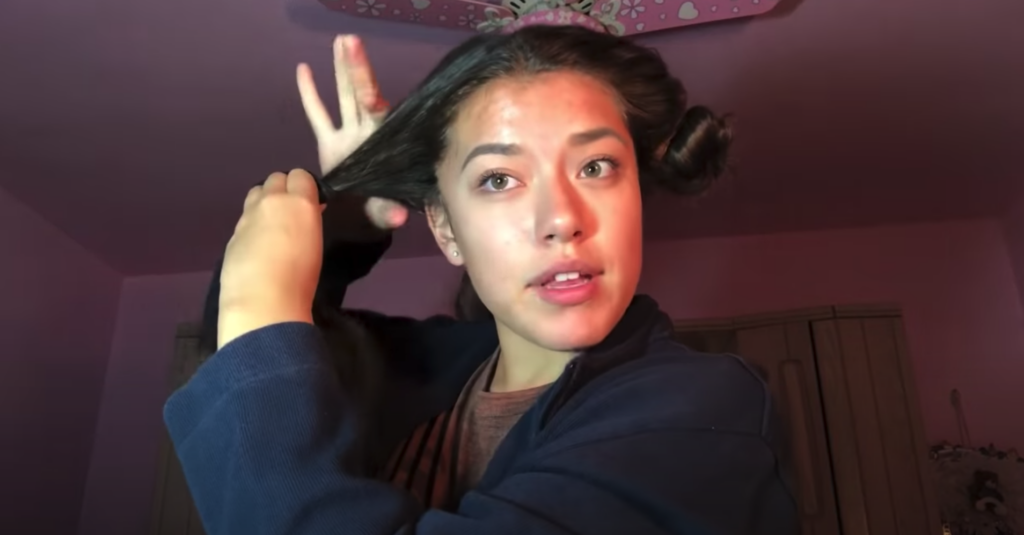 Wrap two chunks of hair in a criss-cross along one sock
This is where techniques differ. Some swear by one chunk of hair for one sock, however most find better results by wrapping two chunks of hair in a criss-cross "X" pattern around one single sock.
Use the over-under wrapping technique and secure hair at the bottom of the sock with a hair tie.
This will also provide a more natural beach wave look, with curls falling in different directions.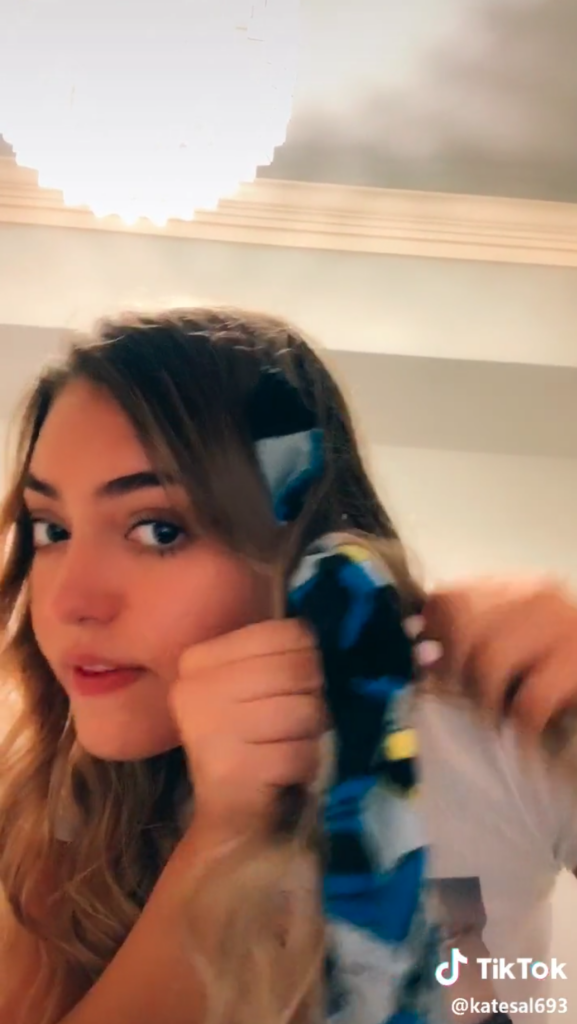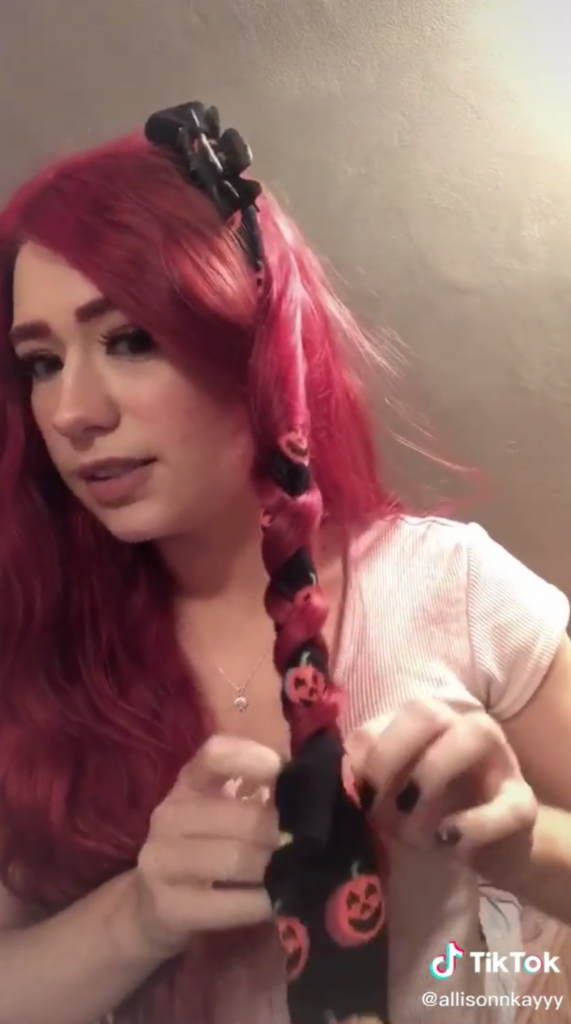 Sleep in them overnight
A lack of heat means you'll need to keep your hair in this style for multiple hours in order for the curls to maintain their shape.
The best way to do so? Sleep in the socks overnight! Though it might be a bit uncomfortable at first, the results are totally worth it. In the morning, gently remove the socks and watch your perfect mermaid waves bounce. If done correctly, the style should hold for at least two days.
Finish with some dry shampoo, a little sea salt spray or hairspray for extra hold.
And if you need more inspo, watch some more tutorials here.