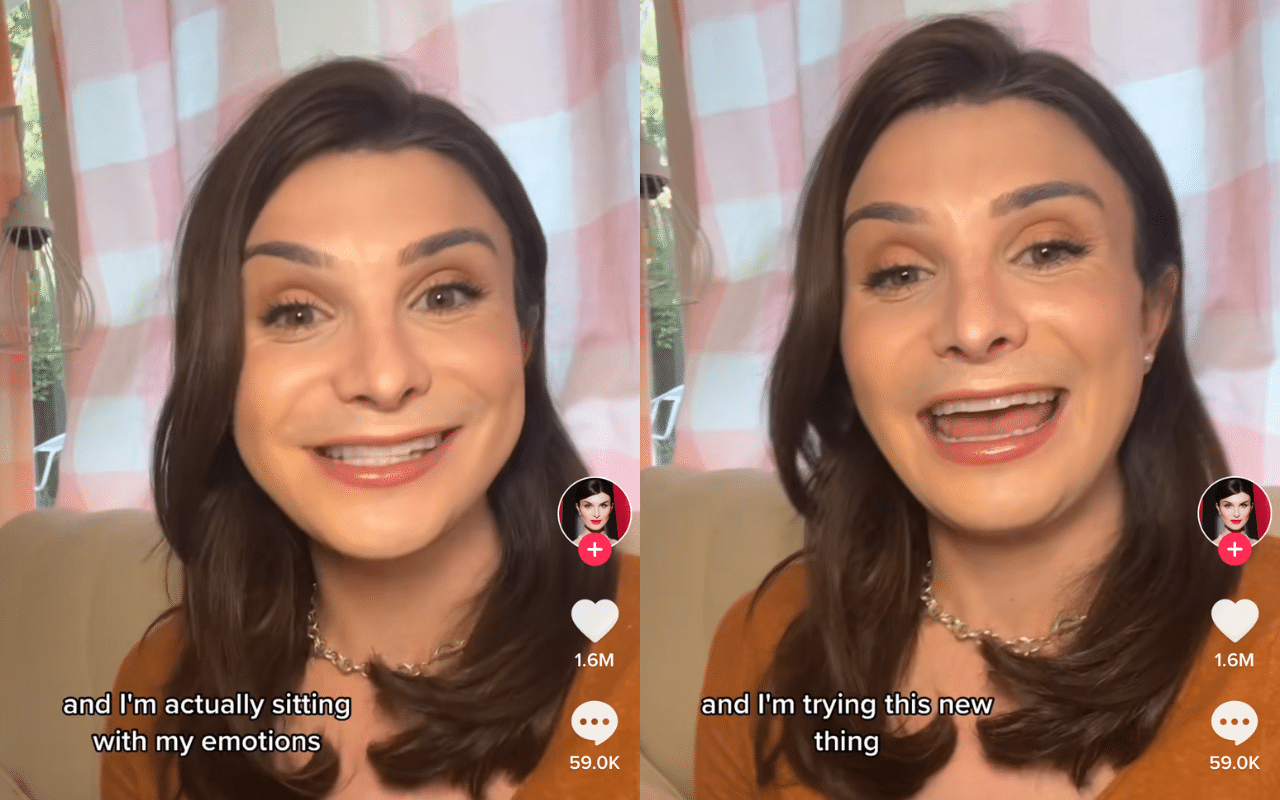 @dylanmulvaney
Dylan Mulvaney is here to stay.
The trans creator, who shot to viral fame for her 'Days of Girlhood' series on TikTok, has returned to the platform following weeks of being attacked by anti-trans users and right-wing media over her recent brand partnerships.
In a video posted yesterday, Dylan addressed her absence online, saying she chose to "take the back seat" as so much of what was being said about her was untrue.
"But then I remembered that nearly 13 million people at some point enjoyed me enough to hit the follow button on these apps," she continued. "And I was like wait, wait, wait, I want to talk to those people."
Dylan went on to say that she is "doing okay" but that she is struggling to understand her critics' "the need to dehumanise and to be cruel" to someone they don't know.
She finished by saying she plans to start opening up more about things that have nothing to do with her identity and will focus her energy on the followers that support her.
Dylan's social media hiatus came off the back of a wave of anti-trans vitriol after she partnered with Bud Light earlier this month to promote the company's #EasyCarryContest – a chance to win $15000 cash by showing how many beers one person can carry. 
While many internet users were happy to see a company like Bud Light make a move for trans and LGBTQIA+ visibility, right-wing political pundits were quick to criticise the campaign, including some mainstream media outlets and prominent journalists.
These critics went on to undermine and invalidate the experiences of trans women – with many misgendering Dylan and claiming that Bud Light is "mocking women." Some have even boycotted the brand, saying they will no longer drink Bud Light beer. 
The heat against Dylan continued to mount after the influencer posted a video on April 6th promoting Nike leggings and sports bras.
Olympian Sharron Davies publicly described Nike's decision to work with Dylan as "a kick in the teeth" in a GB News segment during which she also misgendered Dylan.
Caitlyn Jenner, a Republican trans woman and former Olympian, also weighed in on the partnership, calling it an "outrage" and "a shame to see such an iconic American company go so woke".
Despite all this, Dylan's supporters are happy to have her back.
At the time of writing, her TikTok video has 1.6 million likes and over 59,000 comments— with the vast majority expressing their love and admiration for Dylan as she comes out the other side of this wave of bigotry.