@landonasherbarker / @charlidamelio / @huddy
Updated: July 26th, 2022
TikTok is exploding with relationship drama once again.
Just weeks after Charli D'Amelio and Landon Barker went Instagram official with their new relationship, the couple has found themselves at the center of a social media feud with Charli's ex Chase Hudson.
It started when Chase— also known as "Huddy" to his fans— began teasing his new music, set to release on July 29th.
Earlier this week, the TikTok star tweeted, "you've got everybody fooled i got you figured out. 7/29". Though ambiguous, his tweet led some to believe his new music will shade Charli or Landon, or possibly both.
Shortly after, Charli's mother, Heidi D'Amelio, added fuel to the fire when she posted a series of Instagram stories that seemed targeted at Chase.
"People are quick to forget how there [you] were for them," she wrote. "Little [mister] gaining attention on the internet by playing the victim [because] you are self centered and have zero self awareness."
"Some people thrive on being the victim, others learn and grow and mature from relationships. Pick your player" she continued. "Okay back to me and my fam living life, learning, growing, processing, being self aware, owning our shit, not! playing! victim! at! every! turn! So lucky we keep each other in check! Some could never, love you all."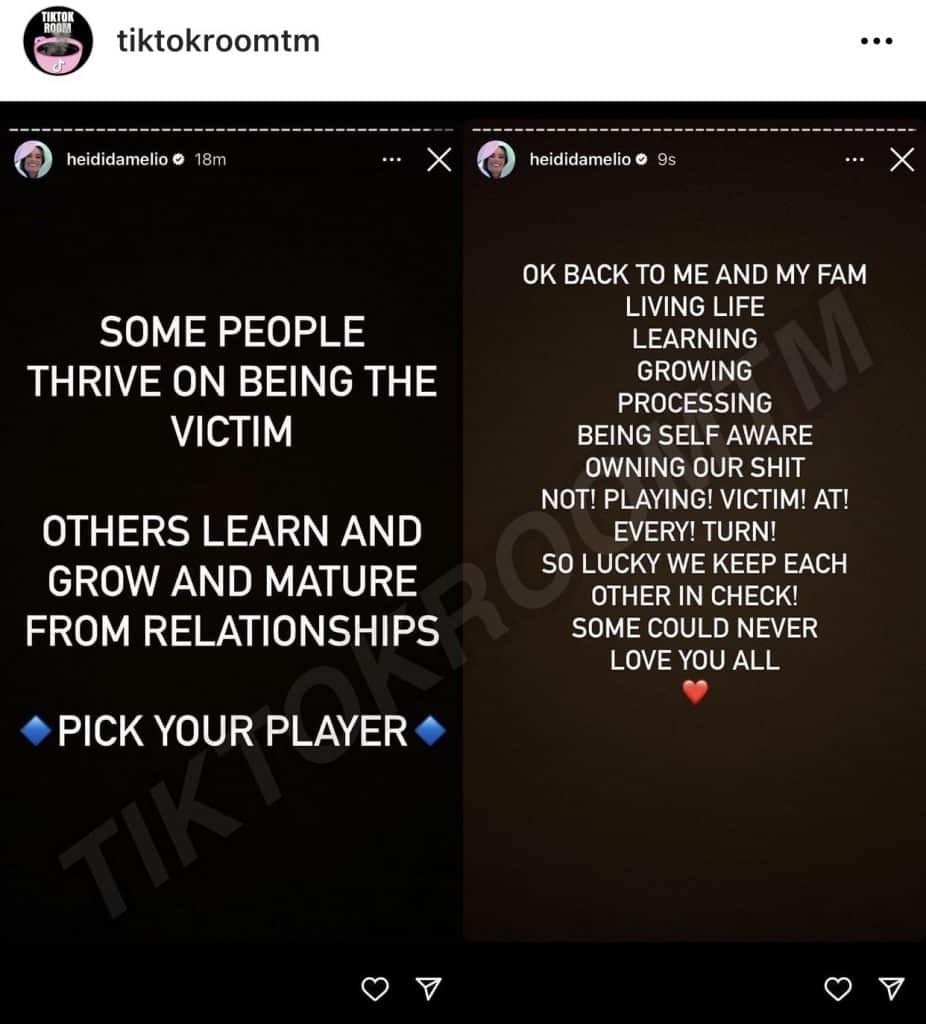 While she didn't explicitly mention Chase in her stories, Heidi received backlash regardless, with people saying it was inappropriate of her to publicly drag her daughter's ex-boyfriend who is 30 years her junior.
Heidi later jumped on Instagram stories to clarify that her posts were not about Chase, saying, "Thought it was about someone, it wasn't. It's small town stuff that had nothing to do with anything outside of that. But I regretted that, so no more posting negativity towards anyone."
Despite her attempt to clarify the situation, many people in the TikTok Room comment section still believe the stories were targeted at Chase.
On June 23rd, Chase posted a cryptic message on his Instagram story— presumably another lyric to promote his music. "Holding his hand in that dress from the night that you left," he wrote. This further convinced fans that Chase's upcoming song will be about his split from Charli and her new relationship with Travis Barker's son, Landon.
It seems this was the tipping point for Charli and Landon, as the couple posted separate Instagram stories in response. Both were written in the same style as Chase's recent posts.
"If you can't treat her right I'll treat her right for you 7/23," Landon wrote, possibly hinting that Chase wasn't a great boyfriend to Charli when they dated.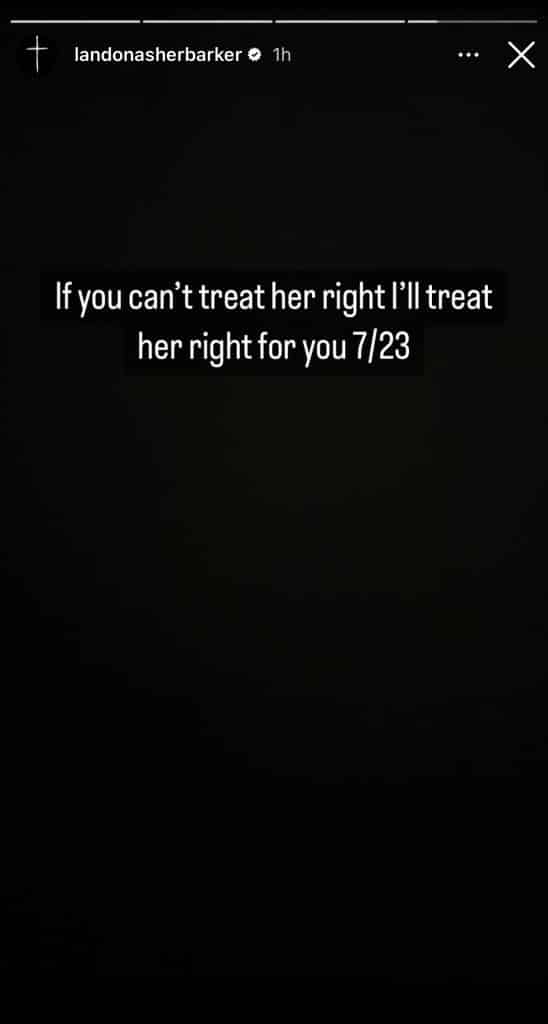 Charli seemed to mock Chase and his new music by posting lyrics to the children's song, Baby Shark.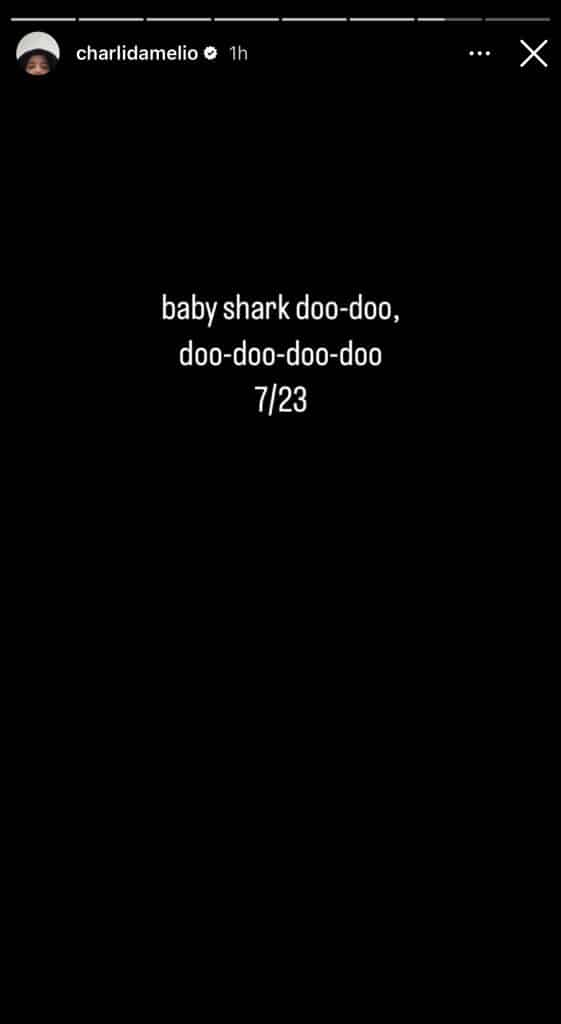 While Chase has not addressed Charli and Landon's shade at the time of writing, fellow TikTok star Josh Richards has jokingly jumped in on the drama, tweeting, "Real eyes Realize Real Lies 7/23".
On July 25th, Chase shared a snippet of the new song coming out on TikTok, with the lyrics, "you're a show stopper, a bad liar, homie hopper, drama starter."
The next morning he revealed that his single was titled "All the Things I Hate About You" and the sound was made available on TikTok.
Despite all the controversy, there's no doubt this feud is giving Chase and his upcoming music a lot of PR attention ahead of its July 29th release. Until then, we'll be eagerly waiting with our notifications turned firmly on for all parties involved.