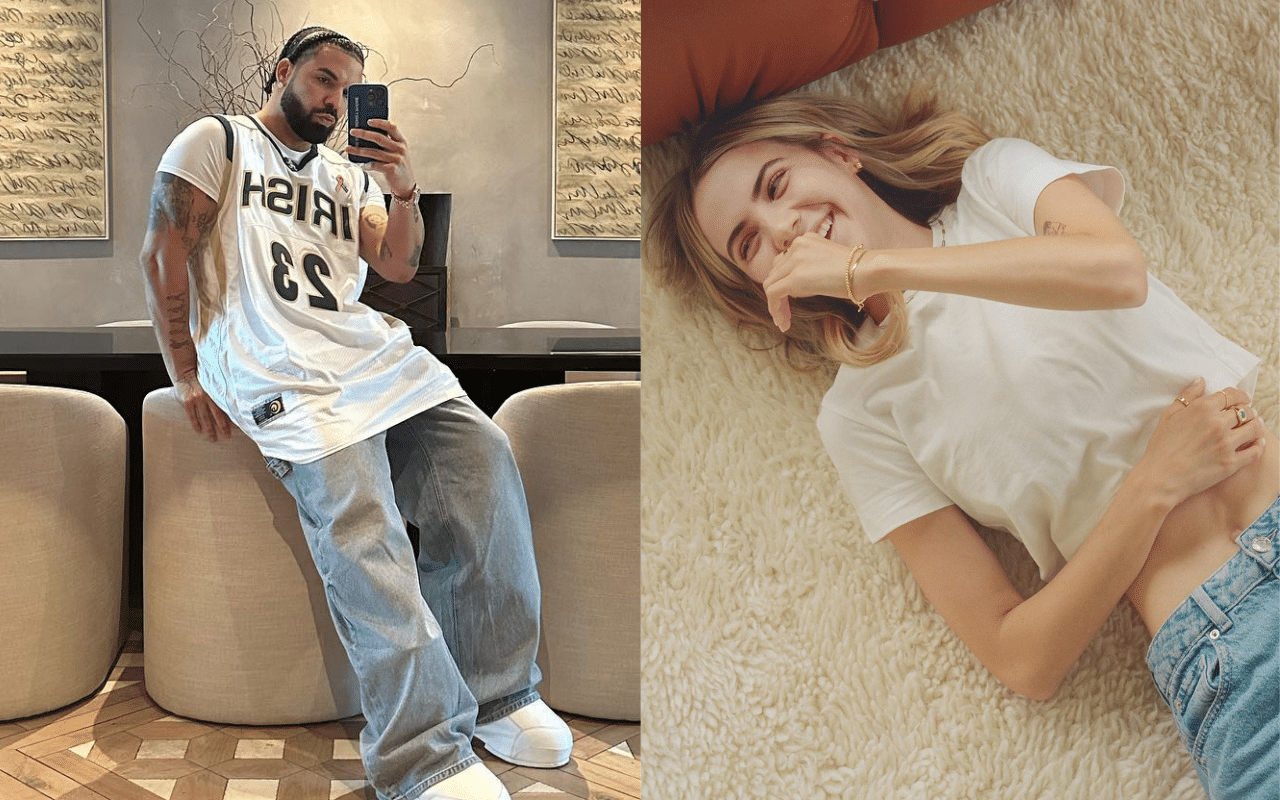 Updated: August 17th, 2023
Having gained attention for her interview with Drake, Bobbi Althoff is seemingly at odds with her former podcast guest.   

Earlier today, TikTok sleuths discovered that Bobbi had removed most of the content from the interview on her TikTok and YouTube accounts, leaving only a few YouTube Shorts on her channel. Given that her conversation with Drake propelled 'The Really Good Podcast' to viral success, the decision to delete this interview has puzzled social media users.
To add to the confusion, Bobbi was seen at Drake's "It's All A Blur Tour" last night, suggesting that the two had developed a relationship since he appeared on the podcast.
With Bobbi shifting from publicly supporting Drake to deleting most of their content together, social media users are starting to think this change hints at conflict between the two. Some even believe the tension might be related to a romantic relationship, especially with the pair allegedly unfollowing each other on Instagram.
These viewers speculate that something may have happened between Drake and Bobbi at the concert, which potentially led to the drama.
While there has been no official confirmation that Bobbi has split with her husband Cory Althoff, internet users claim she has distanced herself from him on social media recently.
This could have been an attempt to protect the privacy of her family life and her two daughters, whom she refers to as "Concrete" and "Richard", to avoid using their real names online. Nonetheless, these users wonder whether the married couple has separated— with some speculating Bobbi is romantically involved with Drake, pointing to their chemistry during their conversation on the podcast.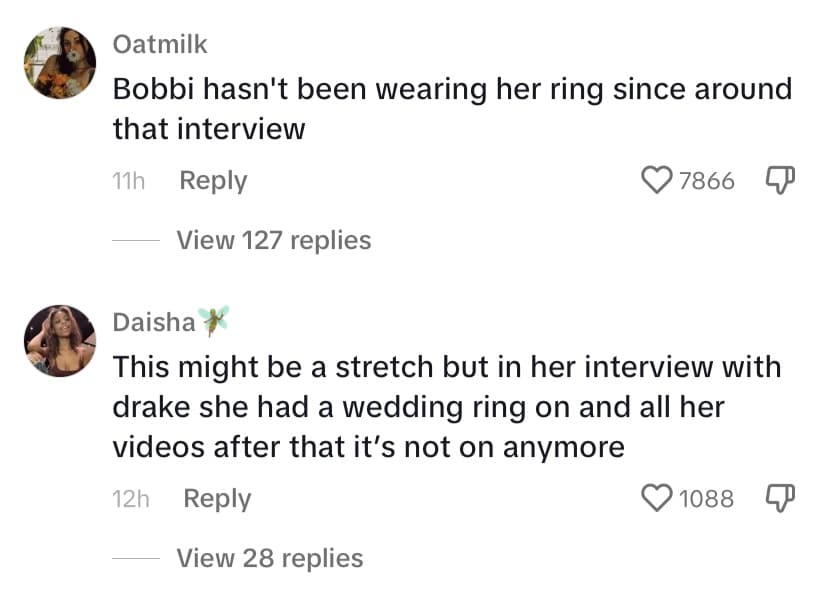 Other fans hesitate to believe that Bobbi would delete her most viewed podcast episode because of interpersonal drama, claiming this could all be for publicity.
"Once I got past the pure 'oh what happened' shock factor… I thought this is a PR stunt, isn't it?" Barstool Sports creator @jackmacbarstool says in a recent video. "She went to his concert last night and then today conveniently [unfollowed him]… who controls Bobbi Althoff? WME [William Morris Endeavor]."
Fabricating a rift is not an uncommon way to raise a celebrity's public image. Considering Bobbi's affiliation with WME, which ranks among the most esteemed agencies globally, the idea that this may be a publicity stunt is not so far-fetched.
Barstool Sports took this sleuthing one step further. In a new episode of the BFFs Podcast, the company's founder, Dave Portnoy, said he DM'd Bobbi to ask her if she cheated on her husband with Drake.
She responded to Dave saying "that is not true." However, someone on the BFFs team edited this clip for social media to make it sound like Bobbi potentially said she had.
After this clickbait clip began blowing up, Bobbi addressed it on her Instagram story. She shared the DM conversation with Dave and wrote, "I did not want to do this podcast in the first place, and now so much negativity is coming from it. I'm going to leave it alone after this but this is the uncensored DM between Dave and I."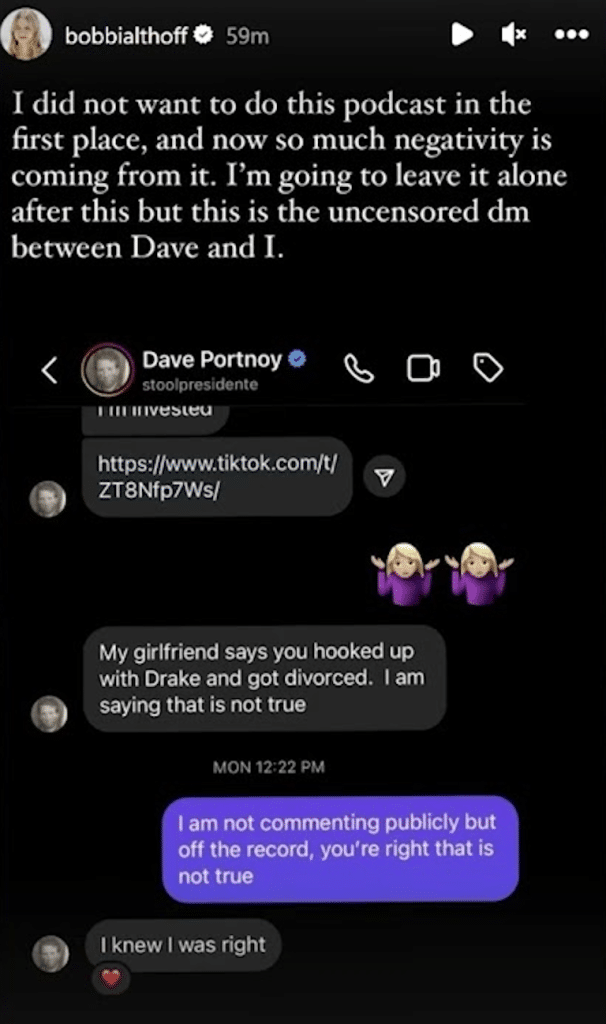 For many fans, the biggest takeaway from this whole saga is Bobbi's admission that she "did not want to do this podcast in the first place." The statement has created even more confusion about rumours that Bobbi is an industry plant.
Dave apologised to Bobbi both privately and publicly.
Neither Bobbi nor Drake have addressed their alleged falling out at the time of publication.