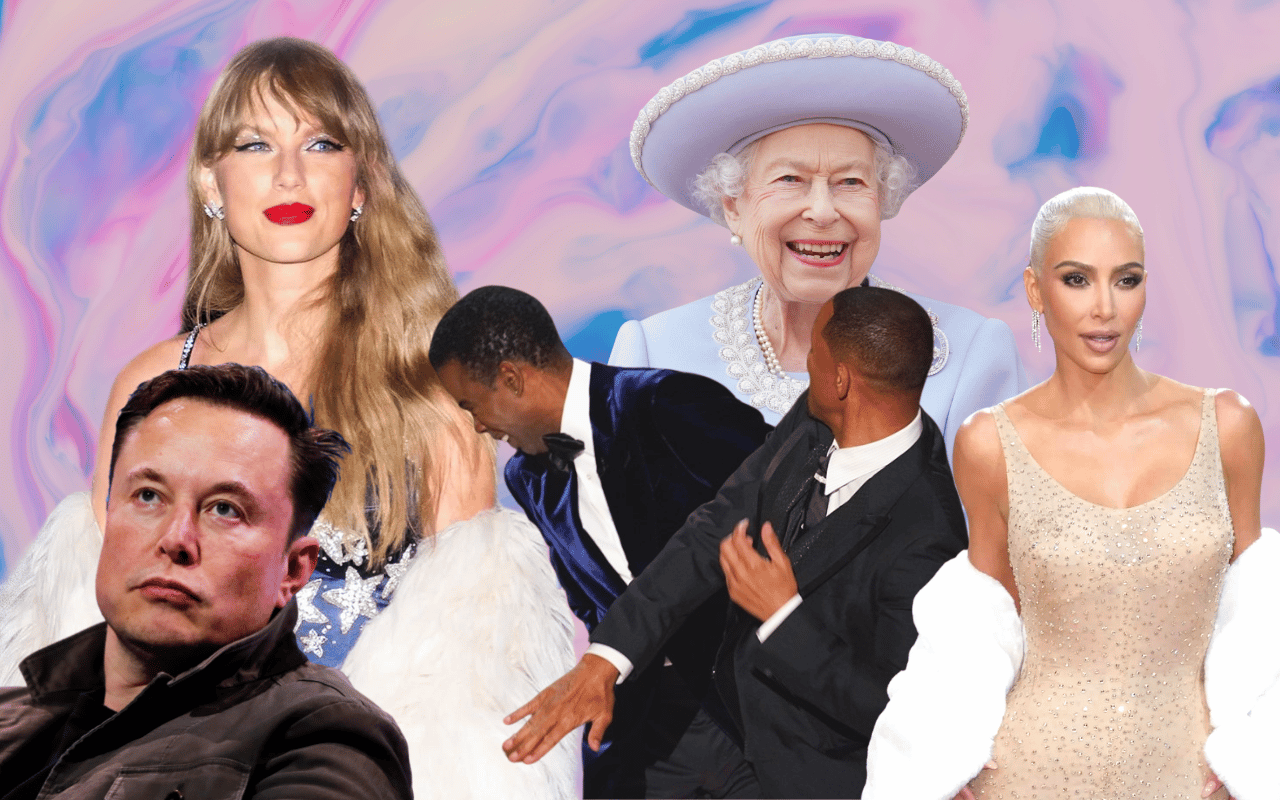 The world of pop culture and entertainment has had its fair share of highs and lows this year. From chronically online cancellations to egotistical billionaires ruining everything, 2022 has been a lot, to say the least. So as we scroll past this year right into the next, here are some of the biggest viral pop culture moments of 2022 to look back on.
The Oscars Slap TM
During this year's Academy Awards, Will Smith took to the stage to slap comedian Chris Rock across the face. The slap was in response to a joke Rock made at the expense of Smith's wife, Jada-Pinkett Smith. The joke referred to her bald head – which she had been shaving since 2021 due to her alopecia. Although Smith later apologised to the Academy in his acceptance speech for Best Actor, he was still reprimanded and is now officially banned from the award show. The incident sparked an avalanche of internet discourse, including conversations about the future of comedy. Comedians like Kathy Griffin and George Wallace spoke out about potential altercations, questioning if they should be more cautious with their jokes. The event also shed light on the racism in Hollywood, specifically when comparing the actions made against Smith as opposed to other white disgraced actors, directors, and the like. This led to debate about white people getting involved in Black business and policing Black behaviour.
Kim Kardashian wears Marilyn Monroe's dress to the Met Gala
Kim Kardashian solidified herself as one of the most powerful and influential people in the world when she wore Marilyn Monroe's glittering gold dress to the 2022 Met Gala. Monroe wore the dress to sing "Happy Birthday" to then-president John F. Kennedy in 1962 and Kardashian was able to gain approval from Ripley's Believe It Or Not to wear the iconic outfit. As with anything Kardashian-related, there was some backlash. Kardashian notably lost 16 pounds in three weeks to squeeze into the historic garment, sparking rumours about her Ozempic use and confirming that "thin culture" is back in. There was also widespread fear that Kardashian might have damaged the iconic dress, however, this was never confirmed.
The Shift from BBL Bodies to Thin Culture
On that note, 'thin culture' came back this year in a big way, whether we want to admit it or not. Though it was never truly "out", the resurgence of Y2K trends like low-rise jeans and baby tees have once again spotlighted thin bodies as the desirable aesthetic. Celebrities who once celebrated a curvier look debuted thinner bodies — both Khloe and Kim Kardashian have been rumoured to have reversed their BBLs— and weight loss strategies like Ozempic and buccal fat removal surgery have become wildly popular on TikTok. Whilst the resurgence of some 2000s aesthetics are being celebrated, this step back to thin culture is concerning. Pro-Ana content is making a comeback on social platforms and we now see a new generation aspiring to fit this unhealthy beauty standard no matter the potentially dangerous lengths it takes to get there.
'Don't Worry Darling' Drama
Olivia Wilde's sophomore directorial moment, Don't Worry Darling, had more behind-the-scenes controversy before its actual debut than any other film this year. The rumours included an on-set romance (and the eventual breakup) between Harry Styles and Wilde, a possible feud between Wilde and the movie's leading lady Florence Pugh, Styles spitting on Chris Pine during a press junket, and Pugh's refusal to work with accused assaulter, Shia LaBeouf, who was originally cast in the movie. As a film meant to empower women and spotlight female pleasure, the behind-the-scenes drama turned ingenious, confirming Hollywood's accountability problem. The coverage around the film also highlighted Hollywood's misogyny with stories villainizing Wilde for helming a "problematic" production and dating her star actor.
Johnny Depp v Amber Heard trial
In April of this year, Johnny Depp and Amber Heard's defamation trial began in Fairfax, Virginia. Depp had filed a $50 million defamation lawsuit against his ex-wife in response to a 2018 op-ed she had written for The Washington Post, in which she said she was a domestic abuse survivor. The jury found that Heard had defamed Depp and awarded him more than $10 million. They also awarded Heard $2 million in compensatory damages. The highly publicised trial revealed many disturbing aspects of the pair's former marriage through audio recordings, videos, images, and text messages. Both parties accused one another of psychological and physical abuse, yet the public largely sided with Depp throughout the trial, especially on TikTok where clips of the trial and the actor's former work flooded FYP. Later this year Gloria Steinem, Constance Wu, and organisations including the National Organization for Women and the Sexual Violence Prevention Association signed an open letter in response to the trial outcome. "We have grave concerns about the rising misuse of defamation suits to threaten and silence survivors," the letter read, adding that the trial exhibited "a fundamental misunderstanding of intimate partner and sexual violence and how survivors respond to it."
Queen Elizabeth dies (and Trisha Paytas trends)
Britain's longest-reigning monarch, Queen Elizabeth II, died on September 8th at 96 years old. Her death brought up a lot of mixed emotions, as the world mourned an iconic figure whilst reckoning with the role she played in colonisation. Around the time of her death, one of the year's most viral memes began circulating theorising that controversial YouTuber Trisha Paytas would be giving birth to the reincarnation of the Queen. The meme went viral when Twitter user @peachyblackg0rl shared a screenshot from a TikTok that read "Queen Elizabeth holding on for dear life so she doesn't get reincarnated as Trisha Paytas' baby." Trisha then tweeted that her cervix was 1cm dilated, indicating that she might go into active labour soon, on the same day the Queen was announced dead.
See Also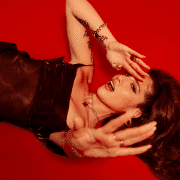 Elon Musk buys Twitter
After publicly criticising Twitter for not upholding freedom of speech, Elon Musk decided to buy the social media site for $44 billion in October of this year. Since purchasing the blue bird app, Musk has laid off more than half of the staff, unbanned abusive accounts, suspended journalists who covered him critically, and then unsuspended some of them after getting heat for the decision. Over 1 million users have deactivated their accounts since the billionaire took control and almost half a million have been suspended on the basis of inactivity, inauthenticity, or violation of site rules. Twitter has been an important meeting ground for journalists, academics, politicians, and mico-communities, such as Black Twitter, which has been wildly important in movements like Black Lives Matter. What Musk has done with the app increases the risk of misinformation and fake news, leaving us scrambling for legitimacy amongst platforms and the people they allow online.
Taylor Swift's The Eras Tour Ticketmaster disaster
Millions of Swifties tried to claim tickets to Taylor Swift's The Eras Tour via Ticketmaster presale on November 15. The highly anticipated tour comes after four years of chart-topping albums including Lover, Folklore, Evermore, Fearless (Taylor's Version), Red (Taylor's Version) and Midnights. But excitement turned into frustration when Ticketmaster crashed minutes before the sale even officially began, leaving many fans in the lurch. The ticket merchant eventually cancelled the public sale, saying there were too few tickets left despite thousands of fans left unable to secure one. Meanwhile, tickets to the tour were being listed elsewhere for up to $40,000. It has since been confirmed that a hearing will be held to investigate the monopoly that Ticketmaster, under Live Nation Entertainment, has on the entertainment industry in the US. Some of Swift's fans have also launched legal action against Ticketmaster over the disastrous event and many believe that ticket sales for large-scale events will be forever changed.
Balenciaga gets "cancelled"
Balenciaga faced intense backlash at the end of this year over an ad campaign. The campaign featured children holding the brand's teddy bear purses dressed in bondage gear. Almost immediately, fans accused the brand of sexualising children both overtly and subversively. Fans later discovered several prop items used throughout the brand's previous campaigns that related to child pornography and anti-religious messaging. Celebrities including Kim Kardashian, Lala Kent, and Bethenny Frankel all spoke out against the controversial campaign, forcing many to rethink how far art can be taken to before it crosses a line with consumers.